Now that the board is assembled, it's time to get serious about the case I am going to put this in for mounting on the wall. I've dithered about this before in earlier project logs. Yesterday, I made a trip to the local big box hardware store to see what I could find off-the-shelf.
Ever since I decided to add the display to the project, I've been thinking about how to make the display visible. Something I know from many past projects is that precisely cutting out a rectangular shape in anything, including soft plastic, will look a lot better in my mind's eye than it will when I actually try it in practice. In fact, I've been dreading that. 
So, I've reverted back to the idea of a clear cover. Finding a clear cover for a 2-gang electrical box is not that easy, especially if you want it to be completely blank (ie, no cut-outs for switches or sockets). But it dawned on me that there are outlet covers that are more or less clear. For example, this item from Hubbell TayMac.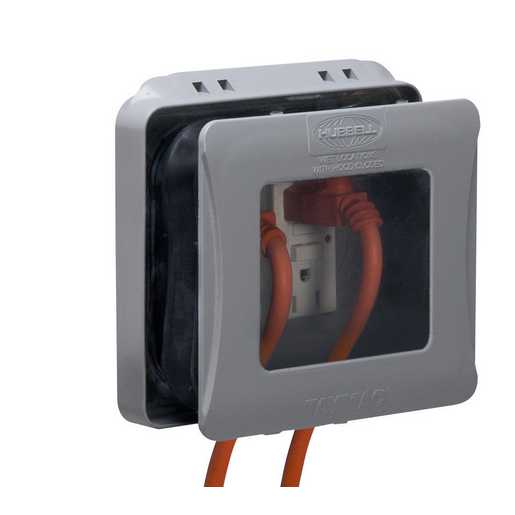 That's a little bulky (and pricey), but maybe it would do. I decided to just think about it. When I got home and looked at more information on the manufacturer's web site, it seemed like it wouldn't have the depth I need except by expanding the cover. If you do that, it becomes a lot less rigid. That's not a problem for its intended use, but it's less ideal for my use.
I also spent a bunch of time looking at different 2-gang electrical boxes and their friends. Some seemed like they might be suitable if I could just solve the problem of the cover. But another thing I've learned through hard experience is that I always need a lot more room than my mental picture of how the wiring will go. I started to worry about how cramped it would be. This PVC box from Legand Wiremold is 2-gang, but it has more elbow room than a typical in-wall electrical box. It's shallower, but it's deep enough for my use.
When I got home from my mega-hardware-shopping trip, I decided to have another go at finding a clear blank cover plate. With some luck in the Google-fu, I found some ABS plastic boxes with clear covers. The brand is Lemotech. I found lots of places selling them online, but I didn't find a web site for the manufacturer. I ordered this one from a well-known e-commerce merchant.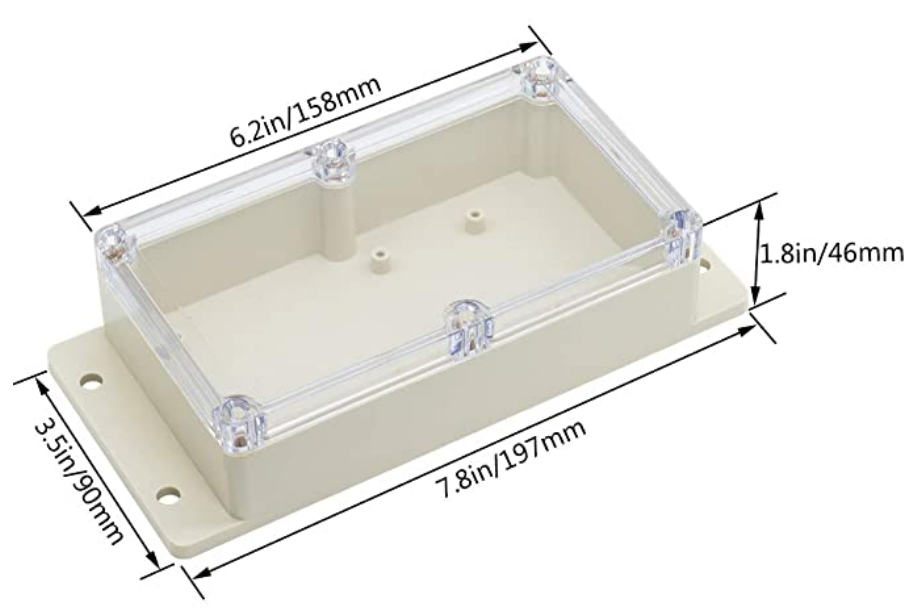 They come in lots of different sizes. The one in the picture is about US$10. I could have used a smaller one, but I rethought the physical arrangement of this project in my garage. I was originally going to have a central control unit that would house the board and the display, and then there would be two remotely mounted rotary encoder switches for turning the lights on and off and controlling the dimmers. I'm now thinking that. One of those rotary encoder switches will be mounted on the end of this box with the controller. There's plenty of room for the zillion wires I will have to connect to the board, and I don't really need very much interior room for the rotary encoder.
I don't have this box in my hands yet, but I have high hopes for it. Finally, the problem of making the display visible is solved.