A front view of the UGV:

Close-up of the swivel configuration: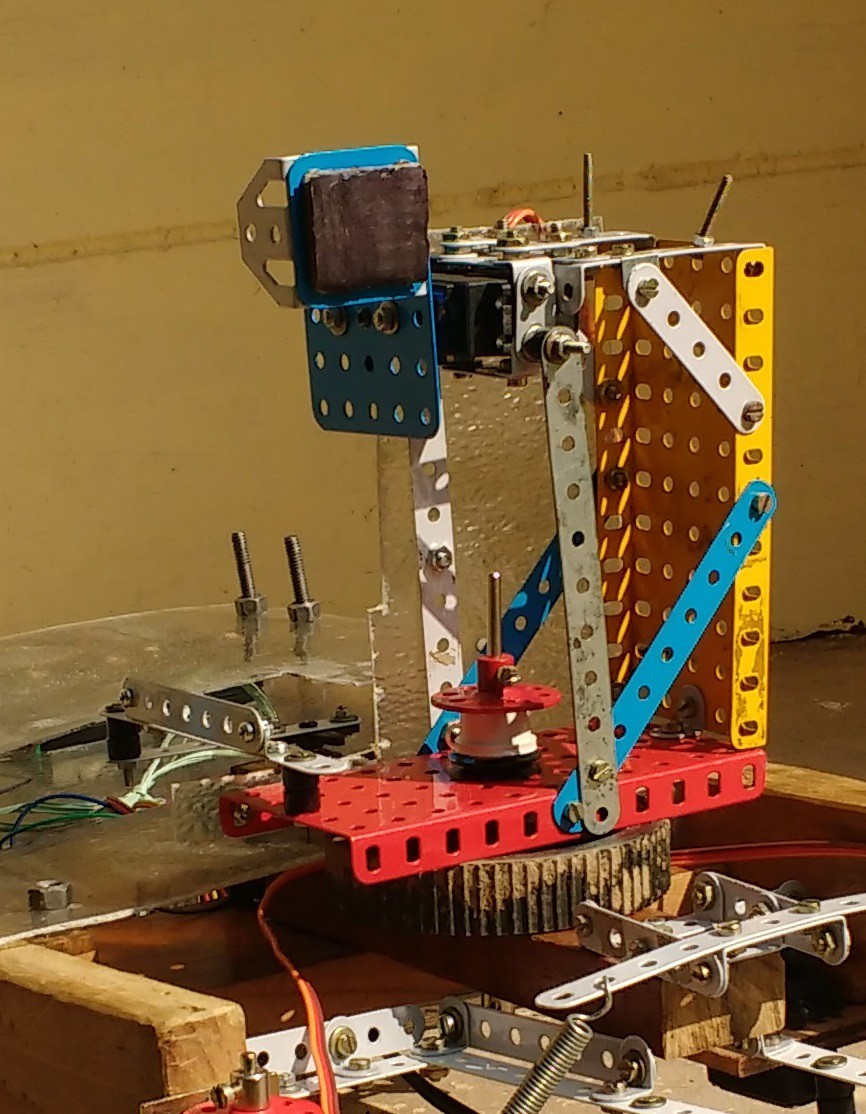 Close-up of the steering configuration: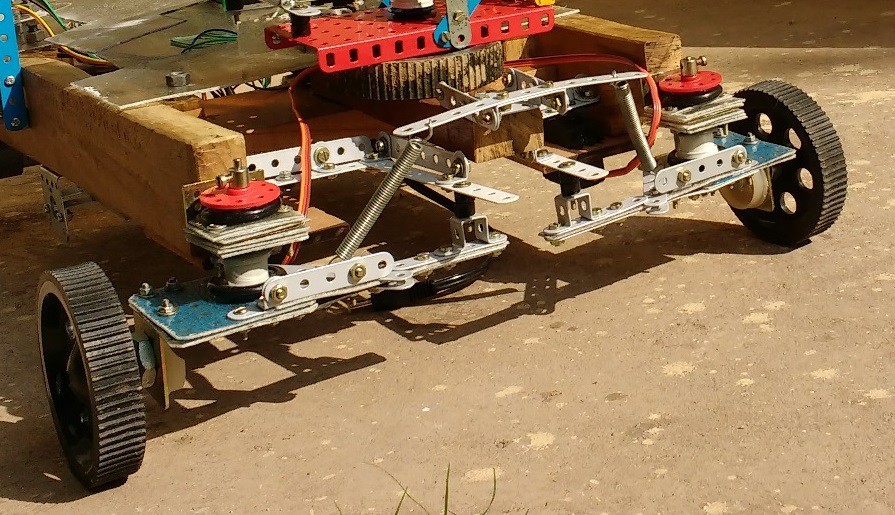 When I first started working on this project, I had a very few but resolute ideas of what I wanted this robot to be. Firstly, wanted this thing to be reliable, I didn't want my robot to fail or break because of the unpredictable and harsh nature of the external environment. Secondly, I wanted this thing to be cheap, I wanted to make the best of the materials I had at home. And Finally, I wanted to make something that can help people.

Features of this UGV:
Hardware:
It has a swivel configuration, to which I can mount cameras or other equipment.
It has a steering configuration built with two metal gear servos.
It uses two 500 RPM gear motors and two 12 volt batteries to power its rear wheels.
Electronics:
It uses a single Arduino UNO in the UGV and an Arduino nano with the PC to transmit the control signals to the UGV.
It uses two NRF24L01 long range transceivers for communication with a PC.

This project is the product of over a year of research and development, during which I made multiple hardware and software prototypes. Though there are still many improvements I would like to add to this project and I will continue to work on it.
This transmitter connects to the PC: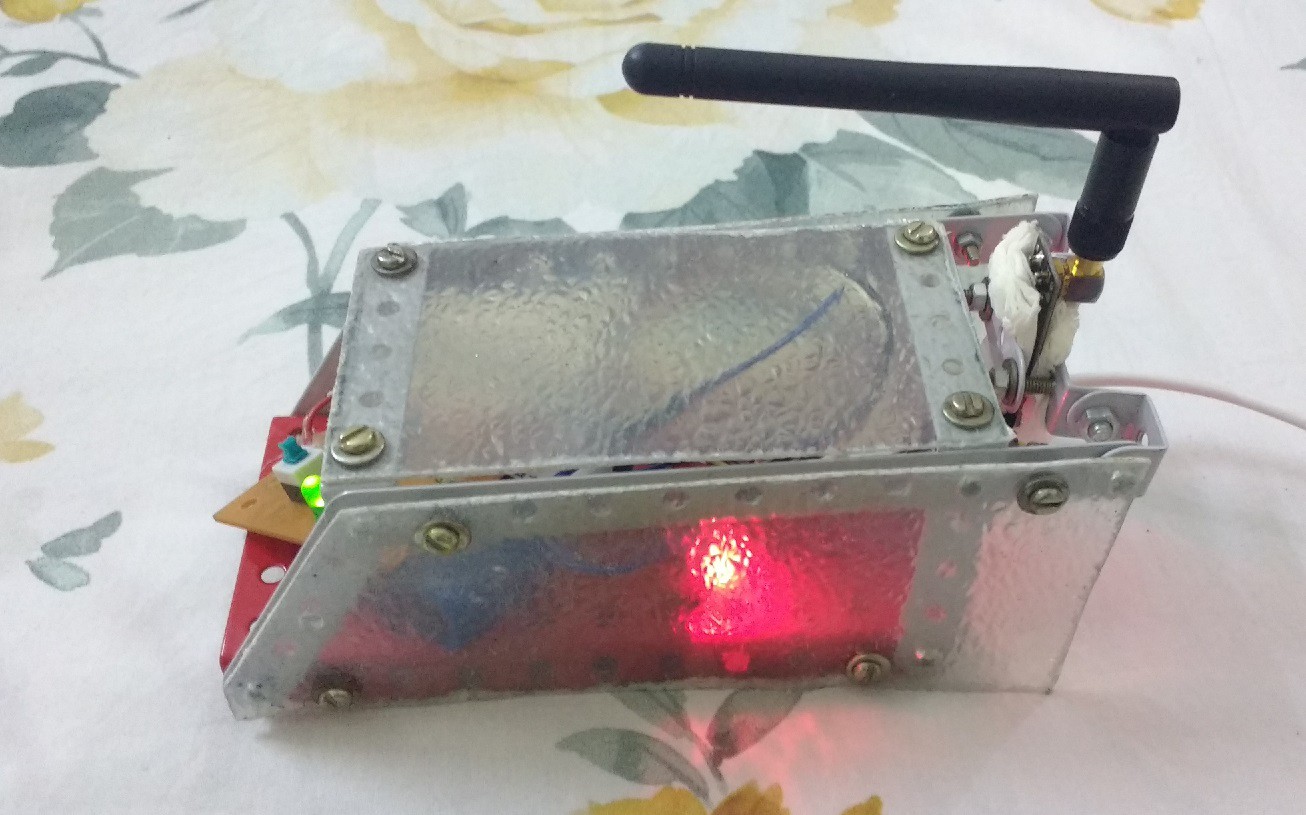 It uses an NRF24L01 long range transceiver and an Arduino Nano to send the control signals to the UGV from the PC.
The PC runs an application software written in C++, providing a simulation of the swivel position based on the joystick's current position.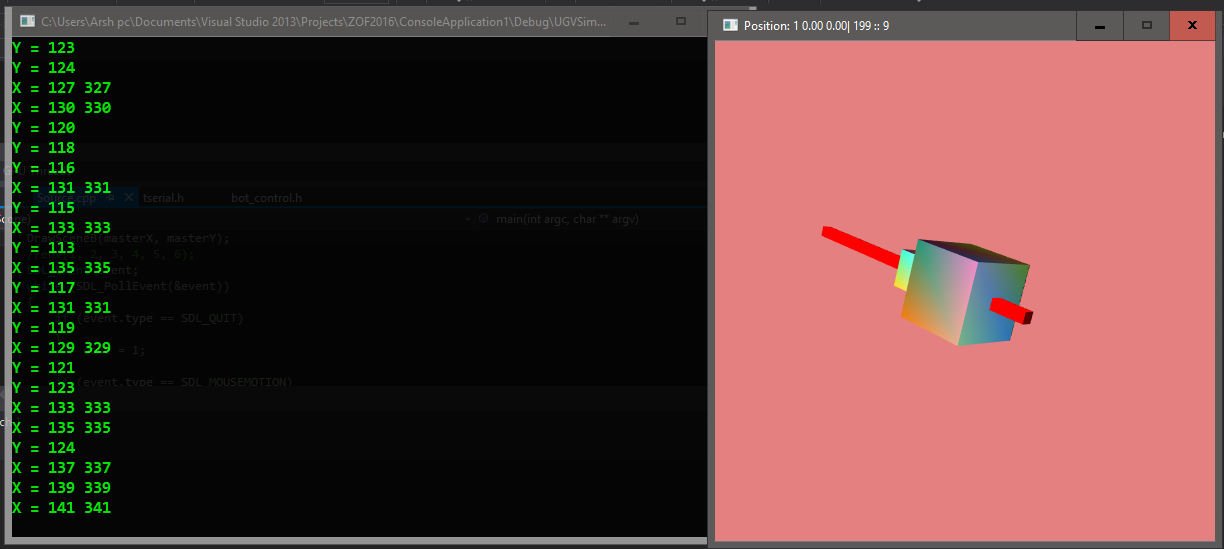 The GUI was made with the help of OpenGL.
The Character User Interface (CUI) provides a continuous list of all the events firing in the system during operation of the UGV. Right now it is showing the X and Y value of the swivel's rotation.
Circuit Diagram for the UGV: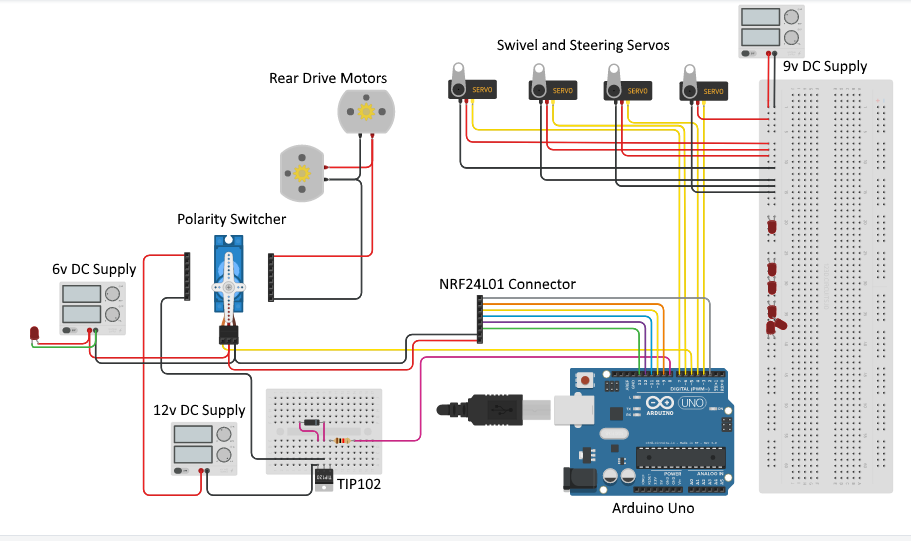 The two drive motors are connected to the 12 volt power supply with the help of a polarity reverse circuit (as depicted by the blue servo). Therefore by controlling the servo, I can control the direction of rotation of the motors.
Polarity Switcher Module: