These picture frames were designed to be cut out of a single piece of 12" x 12" material and assembled with wood glue.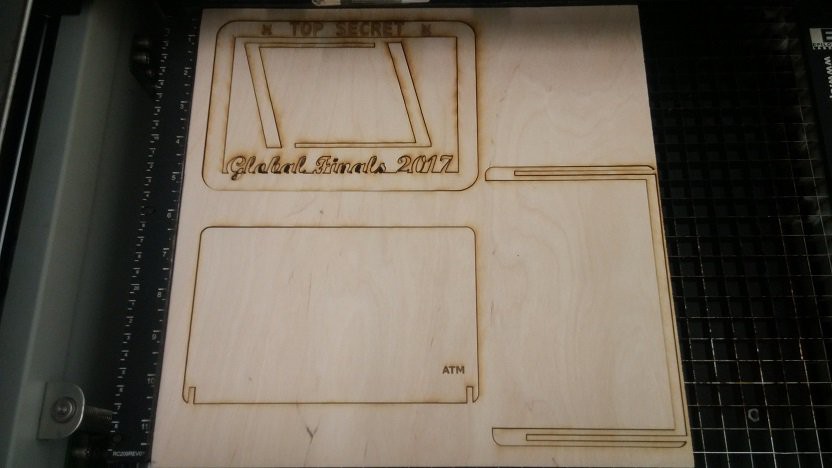 A later design revision added a hole in the back of the backplate for optional mounting.  Here they are all popped out.  
And the final product once assembled: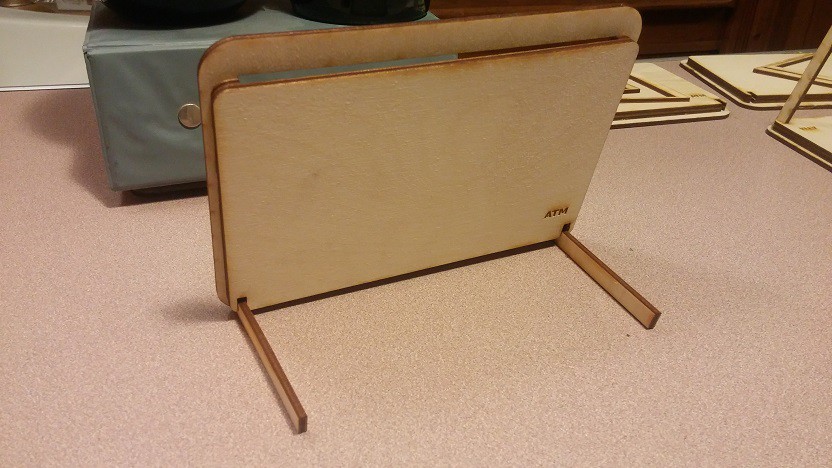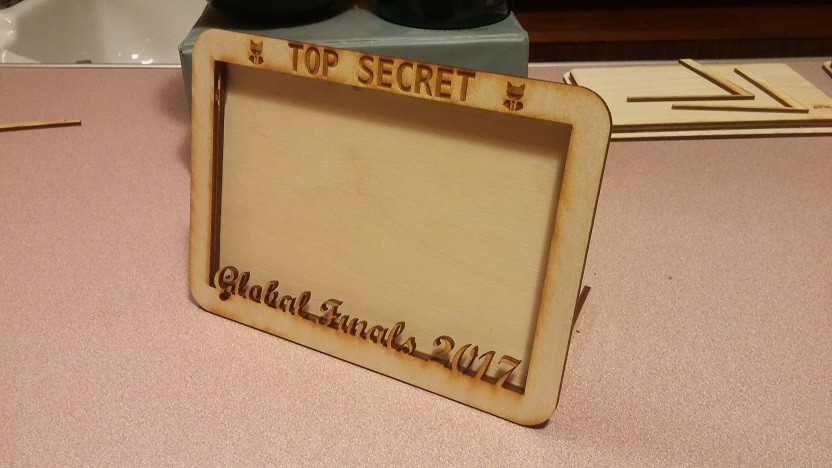 Using a different material for the rear panel makes the text jump out a bit better when assembled, but once you add a picture it does not make a difference.