One issue that became apparent during the first dual print was oozing. No matter how much I retracted the filament while the hotend was parked, there was always a tiny string oozing out. The dual print only finished because Cura distributes the starting point on the prime tower in each layer. Adding a really large prime tower with thin walls finally did the trick.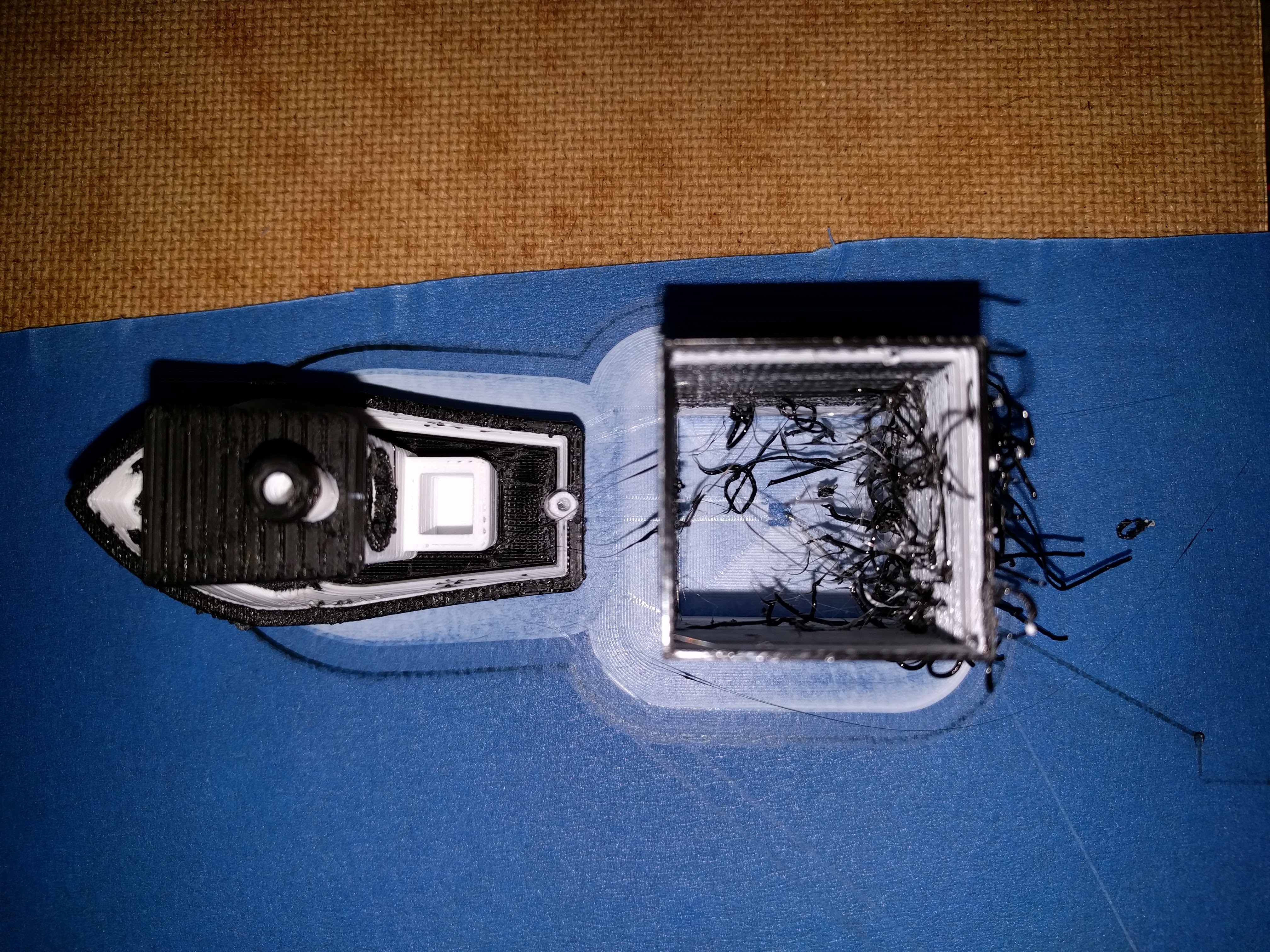 The current design clearly lacks a feature that stops oozing by blocking the nozzle in the parking position. The hotend fixture only provides close control of the pin positions but leaves a lot of slack for the nozzle, which makes it hard (impossible?) to block it. Experiments revealed that entering and leaving the parking position at the same location gives a high chance of picking up oozed filament that was wiped off the nozzle before. 
Other issues with the current design are

the nozzle is slightly deflected by forces applied to the bowden tube
no space for part cooling fan(s) left
Time for a redesign to address all of these issues. 
unidirectional (left to right) load/unload, no risk of picking up oozed filament while unparking
the parking fixture (yellow) now provides support at the top and bottom
four instead of two pins/bushings to register the hotend to the carrige
stress relive for the bowden tube
space for two 30 mm part cooling fans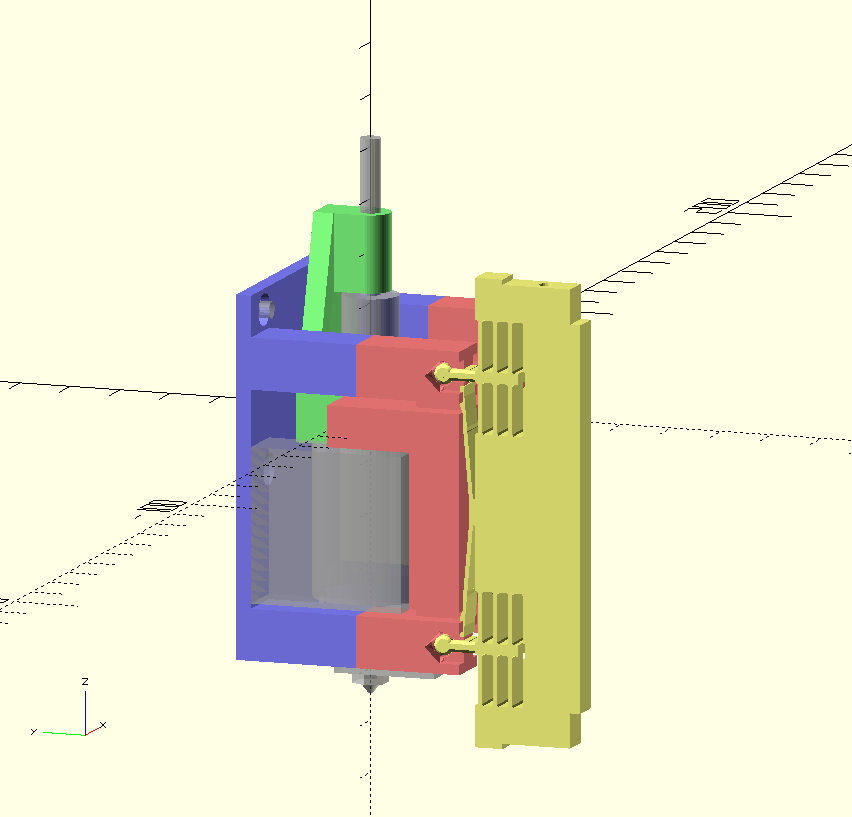 A small plug made out of 350°C silicone should block the nozzle. Not sure if I'm able to cast (more like squeeze) this type of silicone in a mold, if so, adding feature to wipe/clean the nozzle should be easy.