I patched the traces to let the Numitron sit at a suitable angle, close to what I envisioned in the first logs.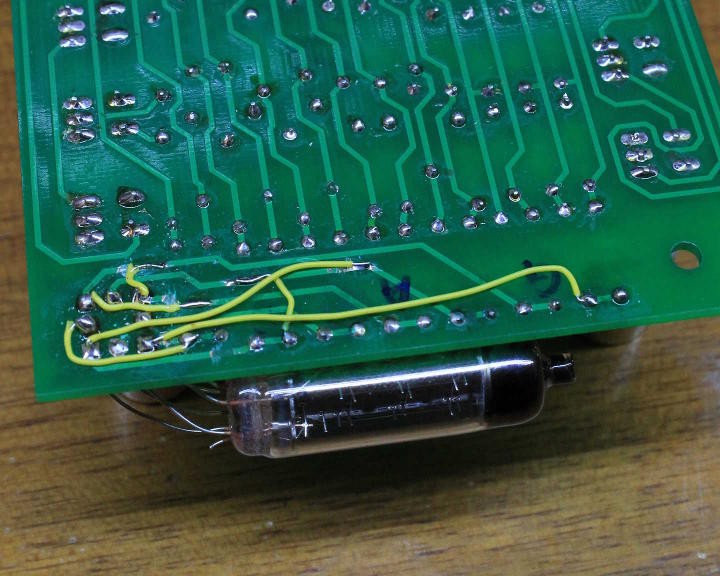 I'll have to modify the schematic and PCB layout but fortunately it's not a significant change.
The testing circuit must still be finished, I'm annoyed by the power supply connector. I should use a HE10 header for more than the data.....