Soldering was pretty smooth and the 4 other modules are rather easily assembled. They all worked on first power-up !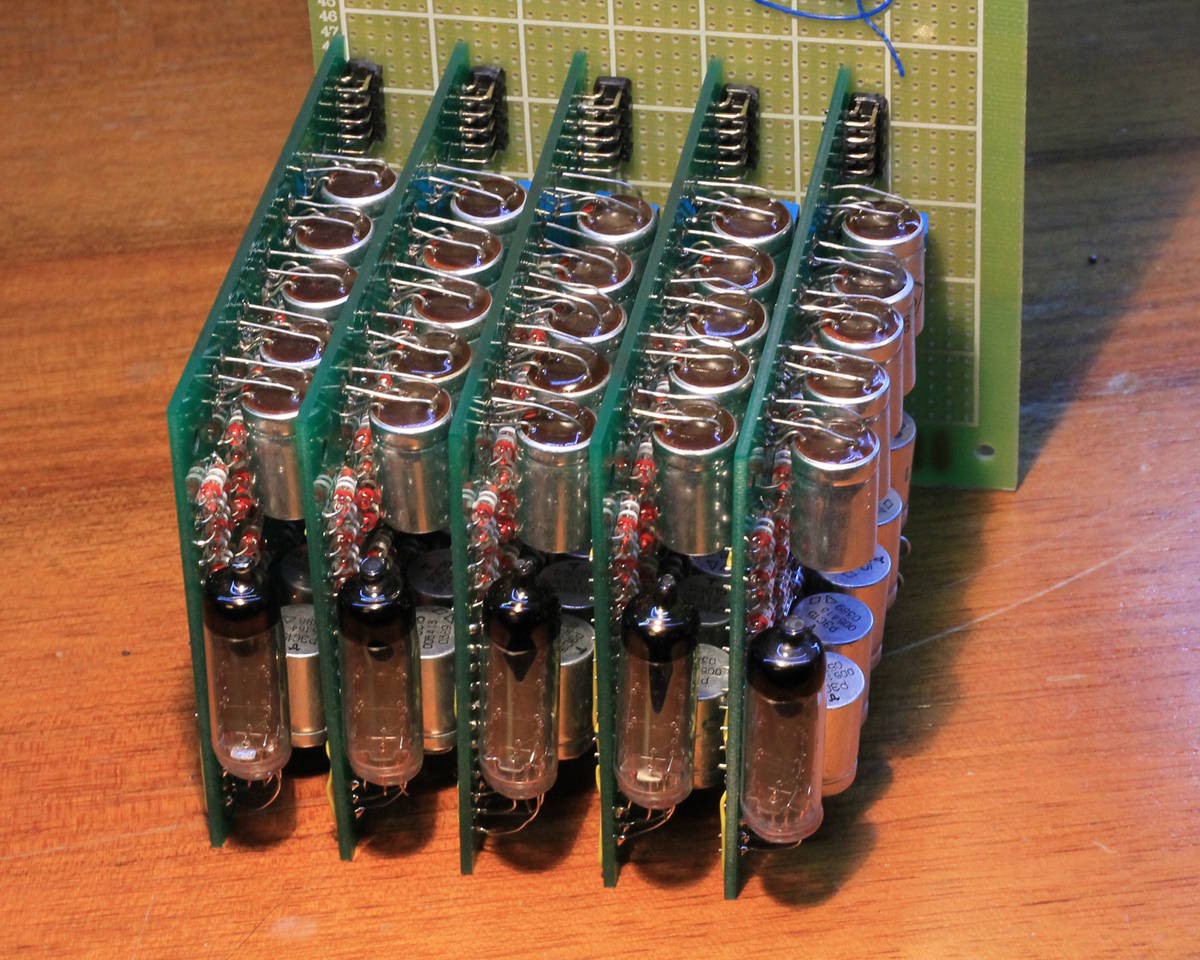 So I played with them a bit, to see if the dimensions are good.
I finally decided to solder the relays inside, as previously planned, to keep the overall volume low. Reducing the thickness would have increased the total space used by the display...
The result is not as small as I expected but it's still pretty nice !
Now I have to implement cascading...