Many changes and updates, following the first round of prototypes.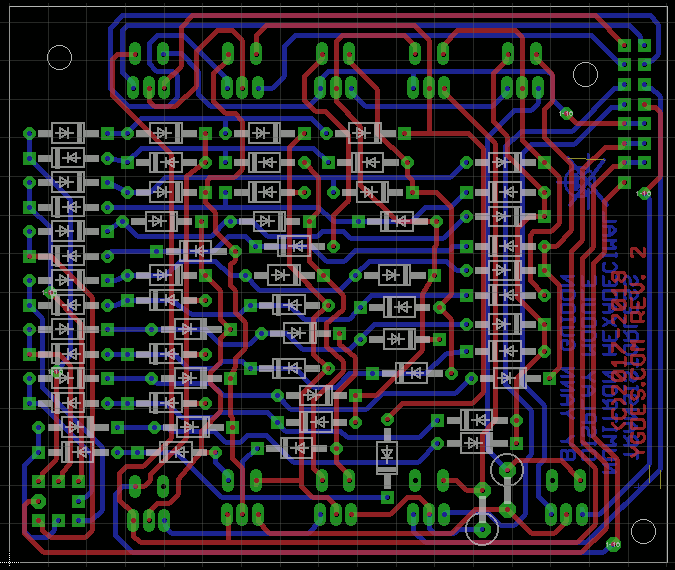 I changed the connector, a 2×8 0.1" pitch, including a key. It provides data, power and the Z output.
The Numitron pinout is corrected, at the cost of a couple of vias.
The board is slightly smaller, 72×85mm now.
Many pads and drills are adjusted for better soldering.
I must finish the first tests on the prototypes before I send the new boards to fab.