I'm currently traveling in France and showing the module to other hackers and others !
However I've always used the demo board with my lab PSU so I need a cordless, portable power supply. I designed the module to accommodate 6V, or 4× alcaline cells, instead of 2×3.3V.

Just before leaving, I had a bad surprise : the circuit draws so much that AA batteries simply can't supply enough current. The device almost shuts down when buttons are pressed. With the lab PSU, I saw that it wouldn't work well at 5.9 or 5.8V and the AA batteries are too weak...
I arrived in Toulouse to visit @VDagrain, who loves that kind of hack, so I bought four C-type batteries, and visited "Le comptoir du Languedoc" to buy a suitable holder. Then, we visited the Artilect hacklab to solder that together.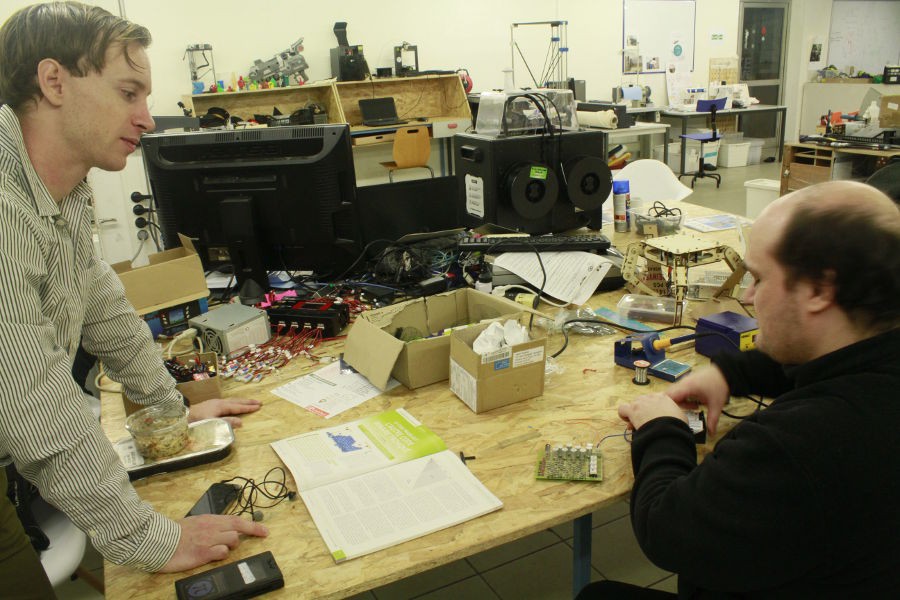 (thanks Alexis !)

There was a bad contact in the battery holder but now it works nicely ! It's more bulky but the stunned gaze of people is really worth it :-D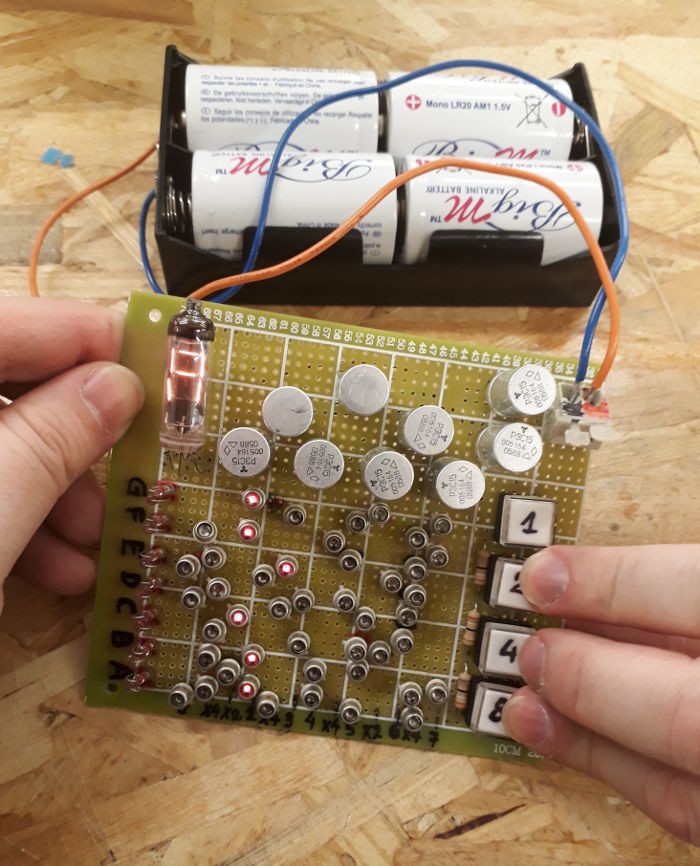 Thank you Wanda ;-)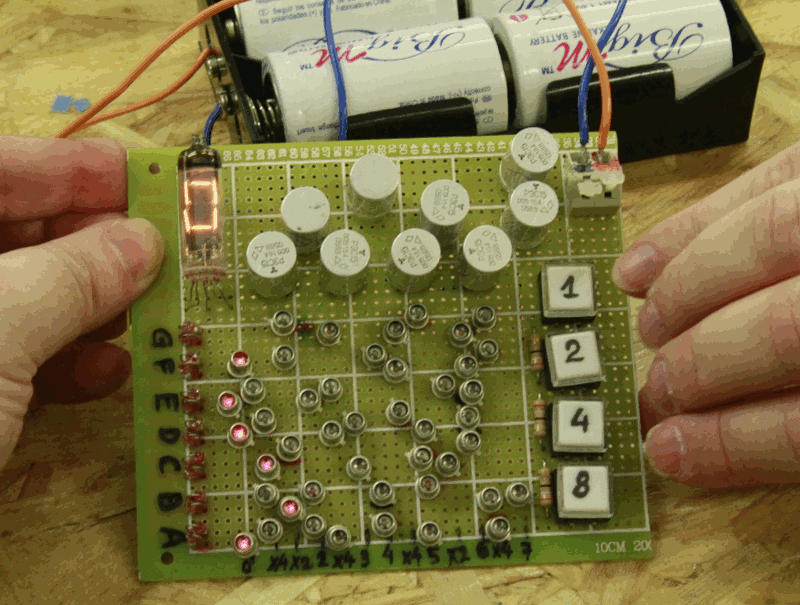 :-)