...and that is excellent news, as the good thing in question is the development work for firmware version 2.0, which I am now officially declaring as done and ready! \o/

So after nearly three years of virtually nothing, I am happy to announce that the 4chord MIDI project is finally moving forward, and apart from having implemented every feature that I set as goal a little too long ago, a few additional developments have occurred.

Certified Open Source Hardware
The 4chord MIDI Piano has been officially certified as open source hardware by the Open Source Hardware Association (OSHWA) with certification ID FI000001.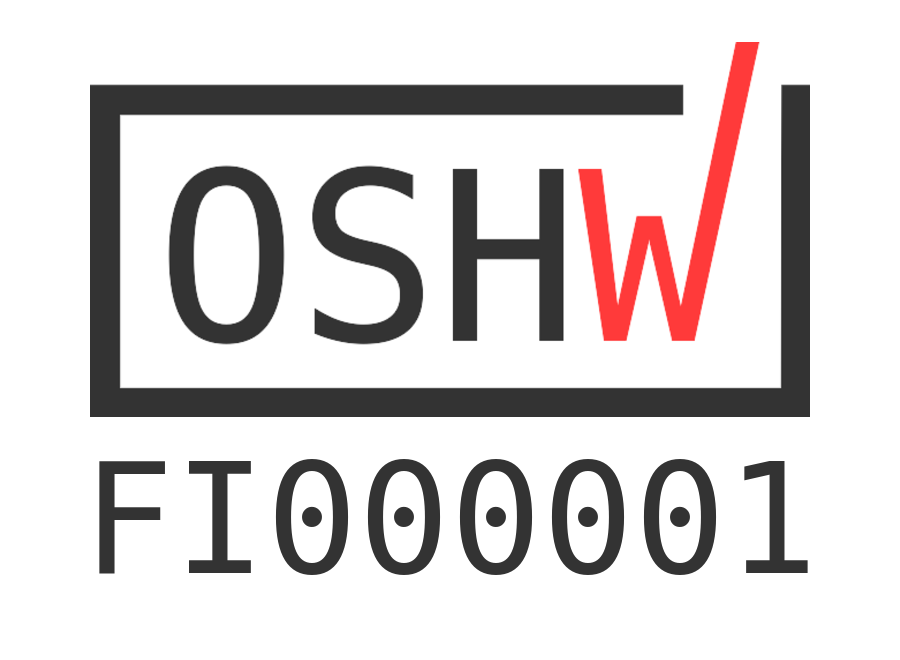 Finland Number One!
Tindie - And This Time I Mean It! Almost...
Still not completely there, but the point of no return turning-around-now-would-be-utterly-idiotic has been definitely reached, as is best shown with a picture: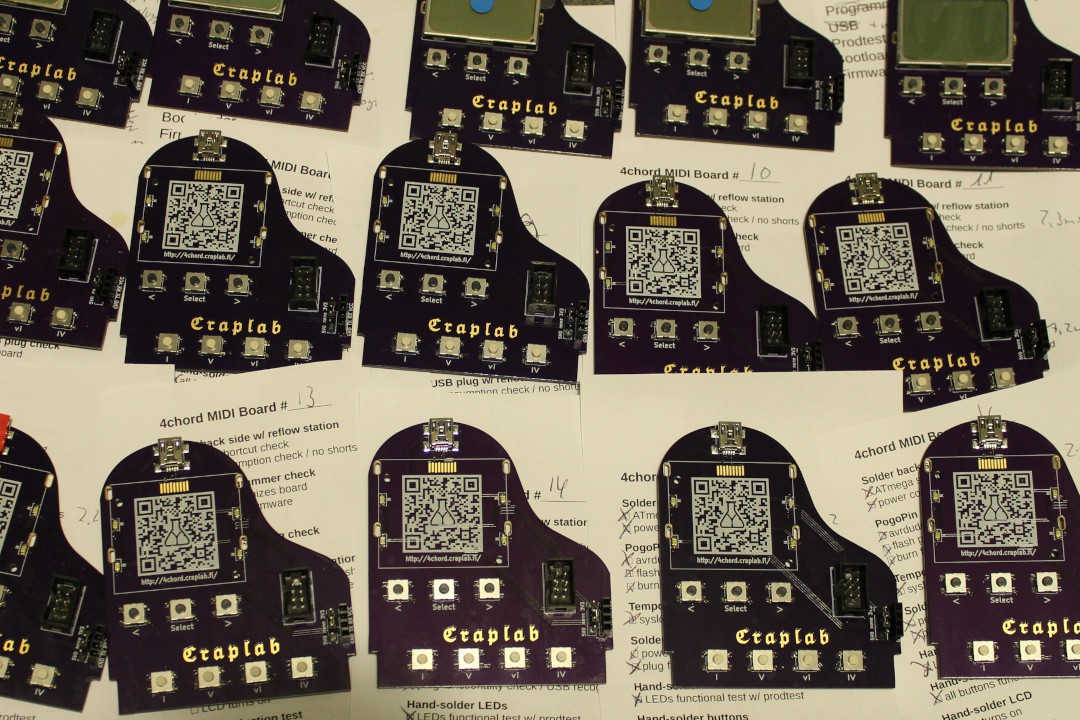 That's the first batch of pianos almost ready, but as you can see, most of them are still missing their display - and that's where I ran into a bit of a problem that will cause some further delays. Again, a picture tells it probably best, so here's the "good to use" pile on the left vs the "crap, those are all scratched / seem to have taken a bath in seawater" pile on the right: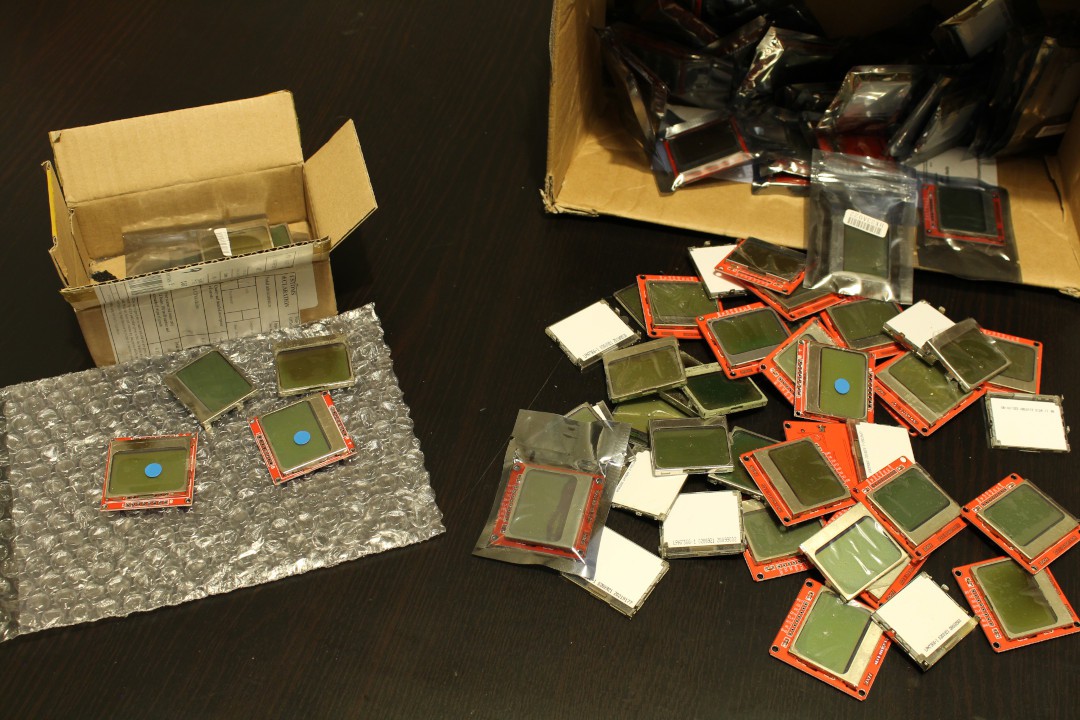 They do seem to work in general, at least most of them, but the thought of mounting a shoddy display like that on this fine looking piano simply sparks no joy. I've decided I'll be further exploring some options here for the time being. In the end, after close to three years, what's a few more weeks, right?

So Firmware Version 2.0 You Say?
Yep. And looking back at the Firmware roadmap log, I'm actually amazed how close to those initial plans the actual firmware version 2.0 ended up to be. Here's me quoting myself of what I had in mind:

All this being said, the plans for the version 2.0 firmware release are:


changing quarter note based playback to eighth note playback
adjust the playback modes to make use of eighth notes, and add some new playback modes
adding metre choices for 4/4 and 3/4, and possibly more to come later
displaying the tonic (I), dominant (V), submediant (vi) and subdominant (IV) of the currently selected key
highlighting currently played chord on button press
redesigning the UI to include all these new features
implementing a bootloader to update future firmware releases without any need for programmers or development environments
adding long button press to the menu keys
cleanup the V-USB MIDI descriptors
All of that has happened and is implemented now, and the main deviation from the plan are a few additional features and changes:
a metronome is displayed in arpeggiated playback modes
basic EEPROM support for storing hardware information and menu presets (key, mode and such), which was initially planned for version 2.1, but here we are
settings currently selected menu values as default by long-pressing the Select button (this will be later replaced by a settings menu as of firmware version 2.1 plans)
LCD content is not kept around in memory as there's no real use for it
XBM and general image handling was improved, supporting now automated arrangements of graphics without any need of manual rotation and flipping to match what the LCD wants, as well as size optimized animations that only update the pixels that actually change
So I guess it's time to make some new introduction video to show around all these shiny new features and how to make use of them. Until then, here's another picture showing the updated UI during playback: