This log is just a quick progress update. I've printed a cut down version of the case front as an assembly aid and started connecting things up. There is still plenty to do but the screen works now: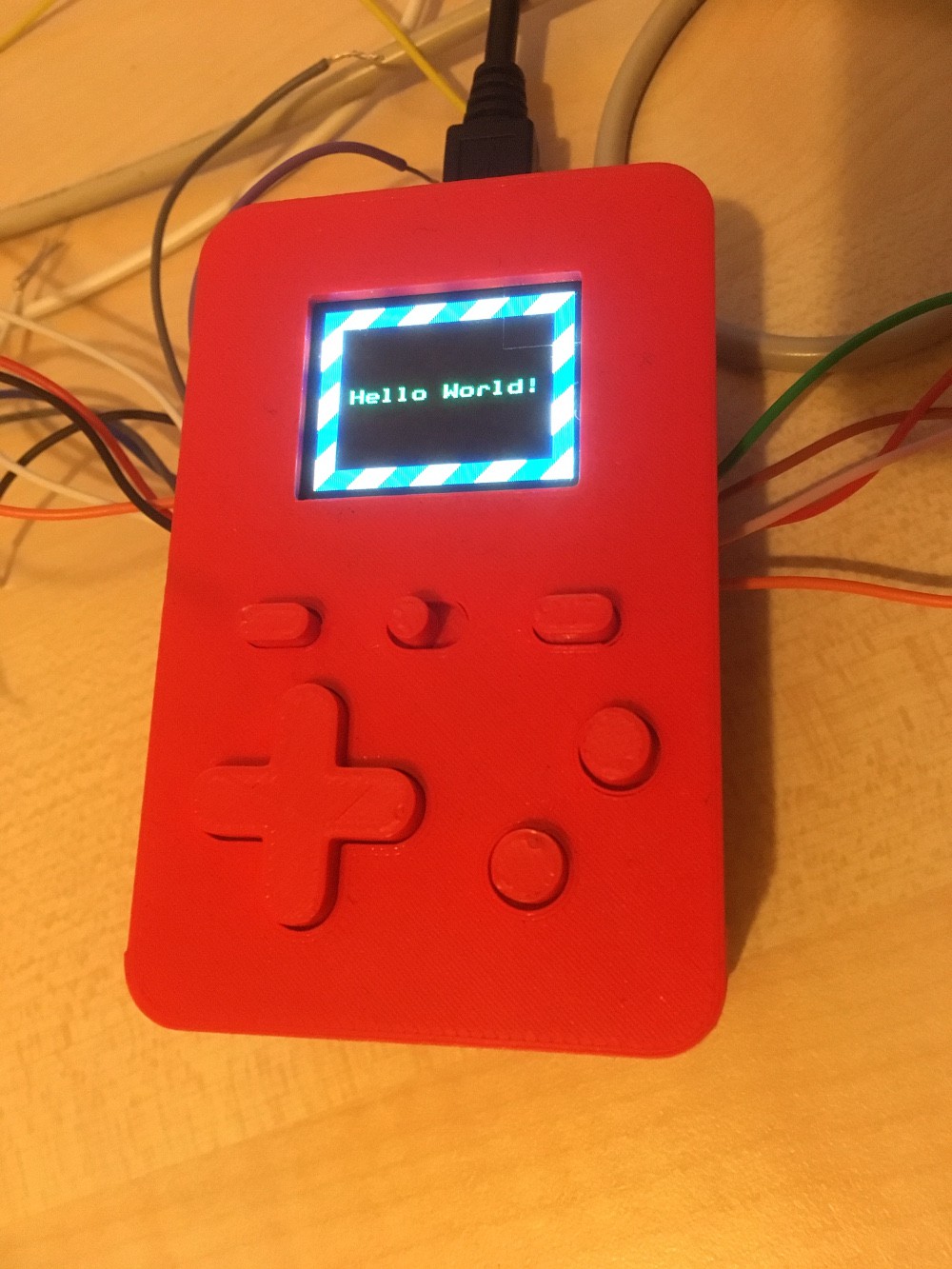 Here is what it looks like from the back: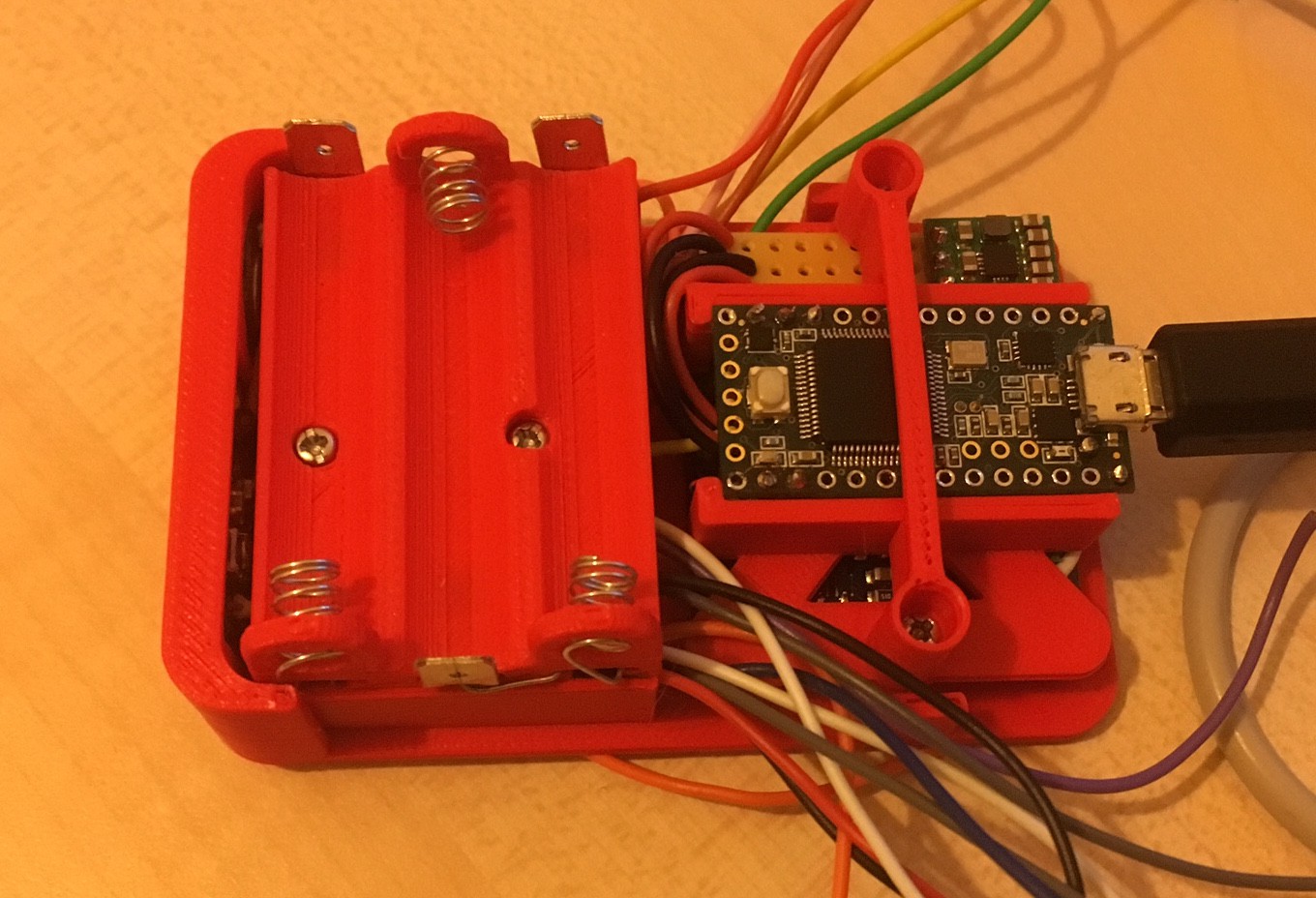 The buttons and amp are still to be connected but it's getting there. You might be thinking that designing a custom PCB for this instead of using all those wires would have made things easier and you are probably correct. It is a skill that I need to learn. Maybe if there is a version 2 it will have a custom PCB.