Audio output

Recently I milled a PCB with the audio circuitry on it from the original RPi and when I received the little I2S DAC from China last week I compared both the boards on audio quality.

The quality of the dead bugged together solution was okay but it had a bit of white noise, I hoped that most of that white noise would be gone with the milled PCB but that wasn't the case. If the milled PCB wouldn't have had the white noise it would have been the perfect board because the audio quality was good enough (I only use it with earbuds) and it would have fitted better then the I2S DAC.

I was really surprised with the quality of the I2S DAC, it is really small and the audio quality is great. I have edited the case so it would fit this board, I had to make the walls a bit thinner at the top to have the extra space needed for the board but that is unnoticeable. I also moved the power switch to make some room for the component of the DAC and with all that extra room I added a extra screw hole because I noticed on the first version that the case didn't close properly. The updated case can be found on Thingiverse.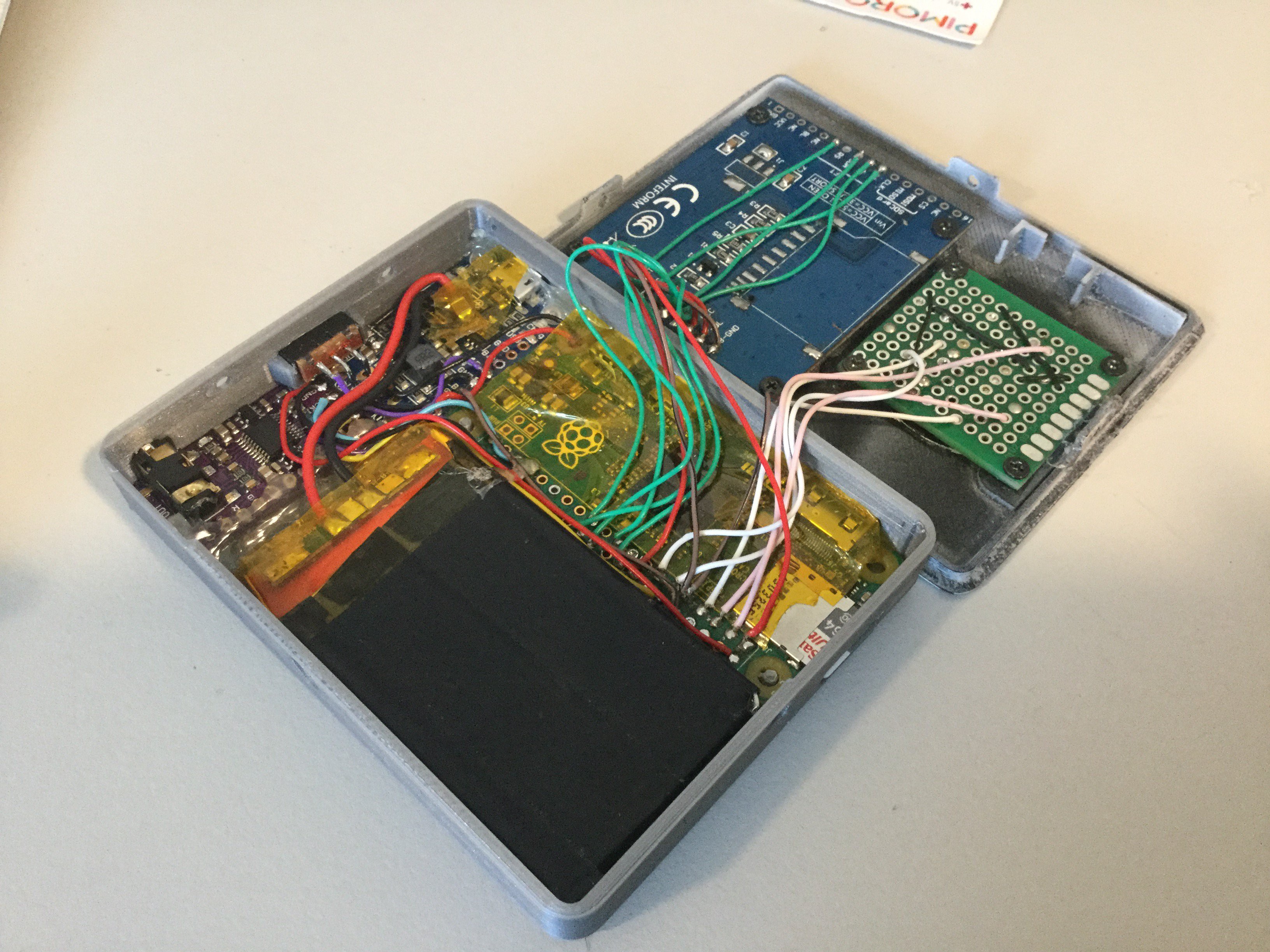 What's next?
The front part of the case is currently outdated but it still fits so I will keep it until I have decided what I am going to use as input method. I am currently looking at capacitive touch buttons and I will soon receive a kit of different kind of buttons I could try. If I have decided I will print a new front and mill a PCB for the buttons.