Various shapes and sizes, all contain the same IC:
The ono on the left is only 8 channels @24Mhz + input buffer/protection (capable of 16, but pins are not exposed)
The one on the right is 16 lanes as some call it @12Mhz or 8@24Mhz  - no protection, (red headers board equipped with input resistors)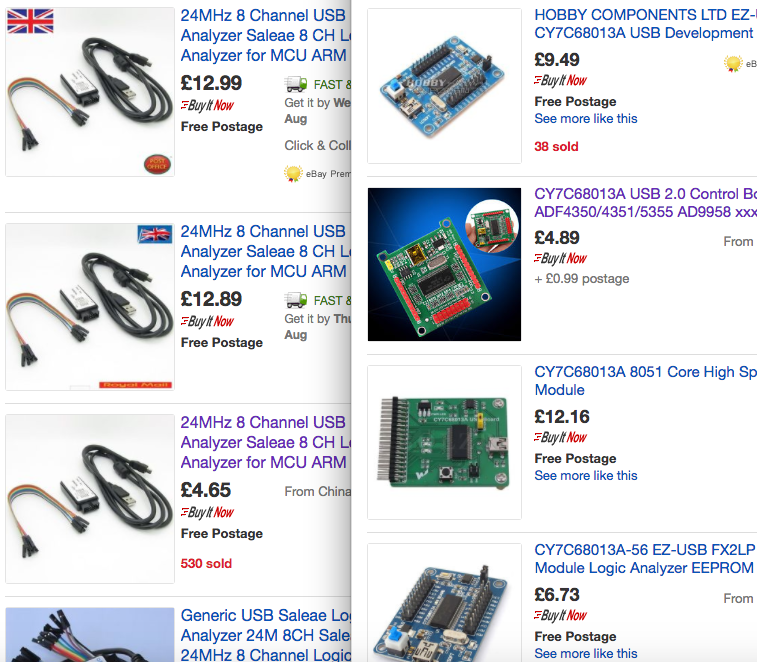 sigrok + pulseview is quite cool, but the docs, wiki and installing firmware can take some time, binary is provided, but is it no good for programming, need to compile from source to get . Was unable to compile the firmware on Arch, but on ubuntu it was no problems.

If you get errors, try to use short cable and connect directly to USB port, not hub.
If device busy, blacklist usbtest and try 

$ sudo rmmod usbtest
If 8ch@24Mhz or 16ch@12Mhz is not fast enough, try BeageLogic https://github.com/abhishek-kakkar/BeagleLogic/wiki