Laser driver and a motor driver PCB (BoosterPack) for the MSP430 LaunchPad has been completed. Initial print had a lot of backlash: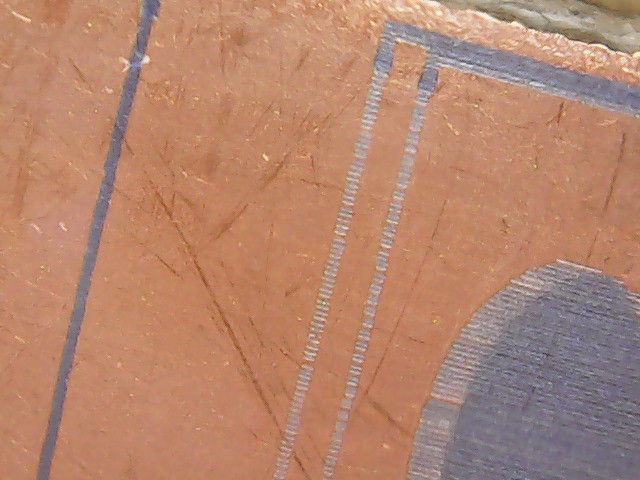 Picture taken with half the microstepping needed (Y-axis)  for correct resolution, done to reveal individual horizontal lines - they are ~20um high and ~40um apart. Beeing able to discern them means the laser is properly focused.

After tuning the backlash parameter and some mechanical tweaks: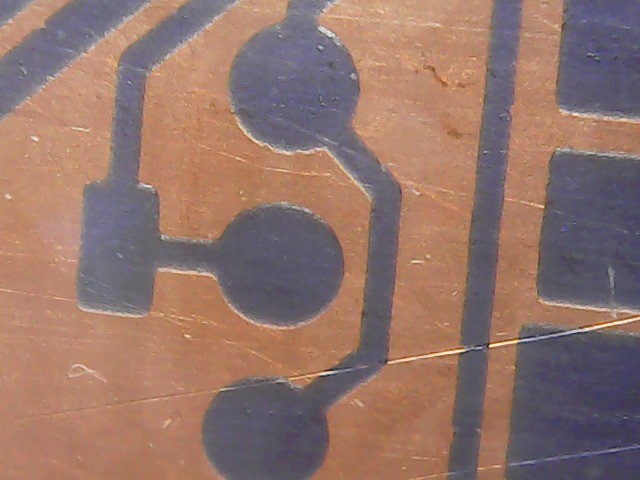 Next, the boring part, write proper documentation...