The new PCB came in and it's looking great! I've soldered on all the switches and this time it fits.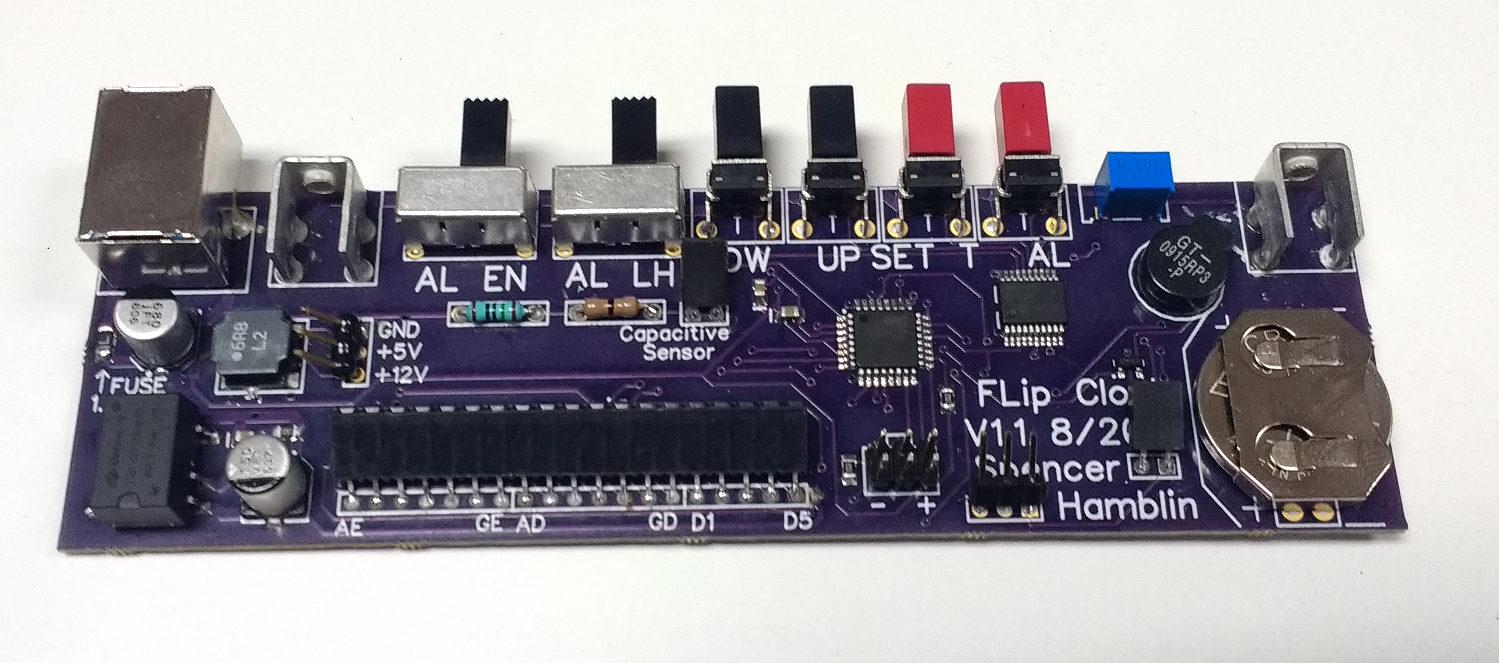 The construction for the frame has been speeding along except for a major problem. My CNC broke.... The X axis stoped working suddenly. I narrowed it down to a stepper driver chip on the control board that was responsible for the X axis. A new board is 120$ so I figured I would try to fix it.
Sadly the fix didn't work and I ended up with a new board anyways. The new one is on the right and the center piece is the heat sink. I had issues getting the board hot enough to repair it. There is a ground plane in the board that acts as the heat sink. My hot air gun lacked the power to get the chip off and the chip was at high temperatures for a long time. Either that killed it or there was an internal trace damaged.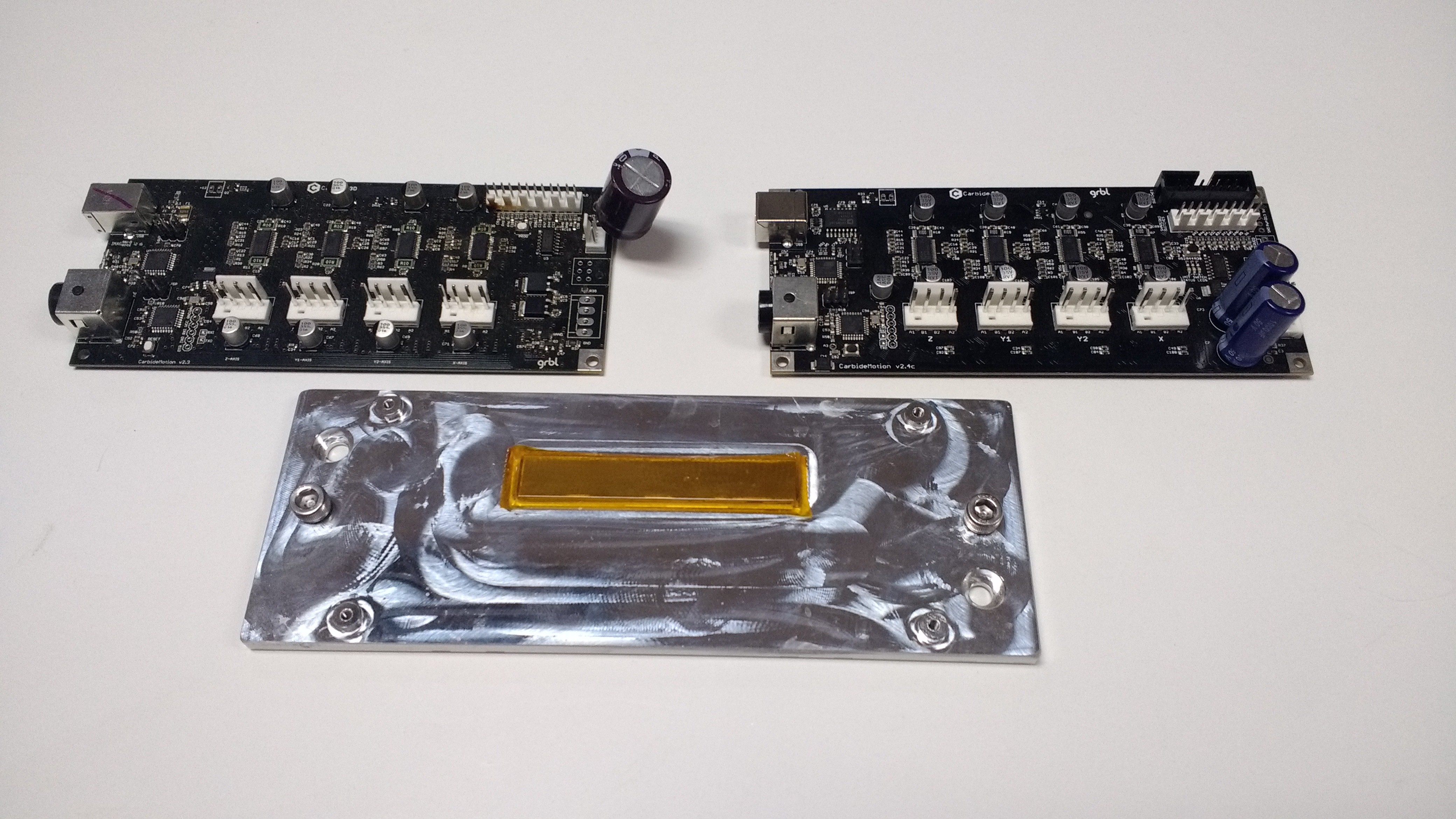 Next time I need to use a hot plate or oven to fix it. You can see the scorch marks on the plastic connectors near the chip. 
With the working CNC case construction moved right along. I built the case with 6 layers of wood. Sapele and Ash. Wood glue was used to glue it all together. Here's an intermediate step with 3 layers together to show how it works. 
This is a very tedious process. I have to first machine the wood to the right thickness then cut out each piece. The end result is worth it thankfully! 
I think is looks great! I still need to sand it and finish it with shelac but even at this stage it looks gorgeous! (and it better with all that machine time...)   
I feel like I should elaborate on the inlay on the front. It's a very thin section of wood since a display sits right behind it for the two front indicators. To machine an inlay this fine and thin I did it while the part was flipped over. I added the epoxy to the back of the face and then machined off the exterior surface. The picture below should help explain this. All the white gunk on the right became the inlay when the front was smoothed.