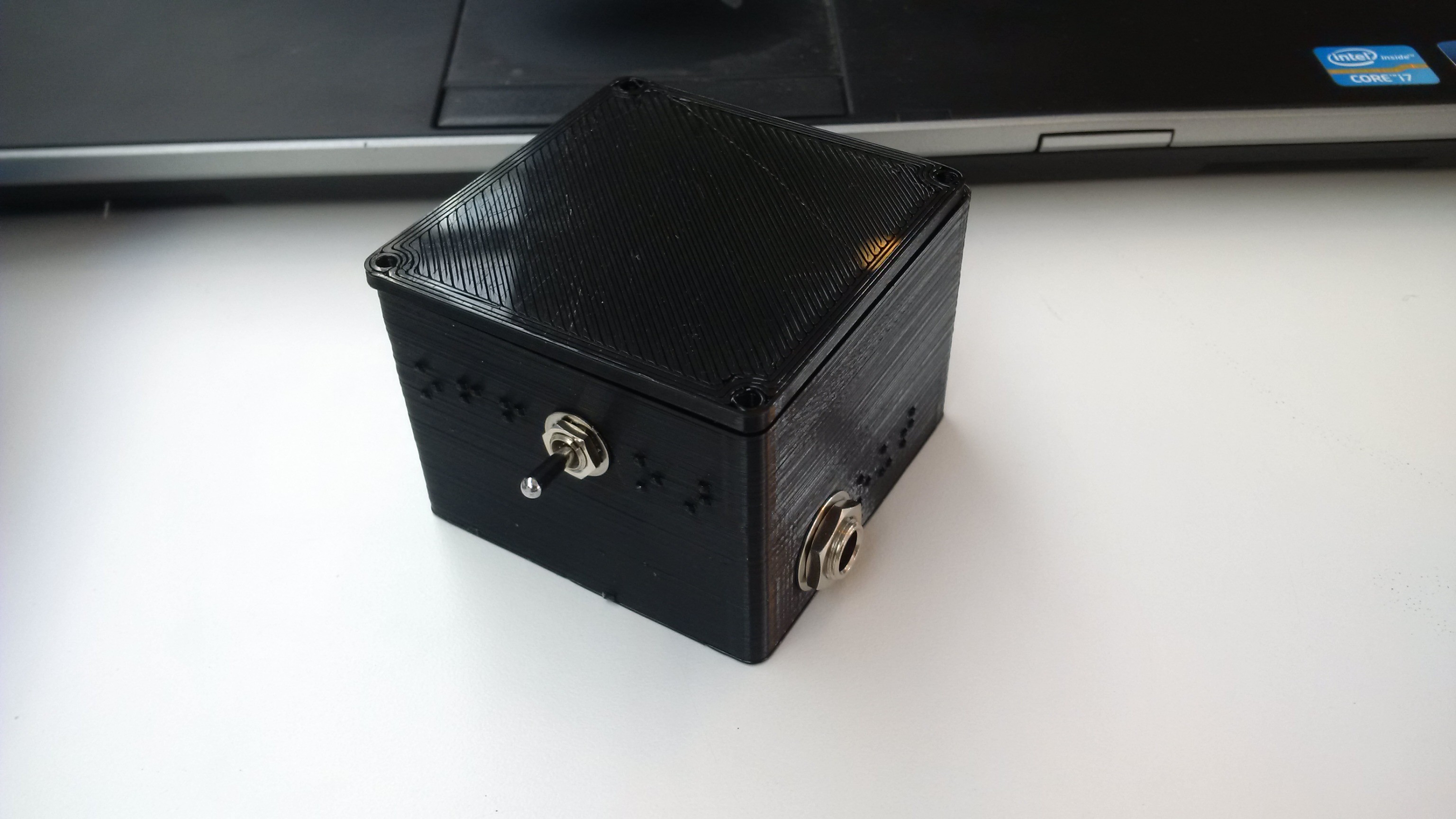 A friend helped me design this beautiful 3D printed case for the tuner. It looks really pretty, but there are plenty of problems left to solve:
How do I smooth the texture? (wilt alcohol, I've heard)
How do I make everything fit? (some holes are still wrong)
How do I close it? (the screw holes are not good enough now I think)
How can I make more of them? (University's design lab doesn't allow that)
How much will it cost?
Especially the last item is a concern. Making a prototype at the university is free, or only for material costs, but on 3D hubs this case seems to cost 20 Euro, easily. That's not viable. Maybe I need to look into laser cutting?