After doing these interviews, we came up with an archetypal human that we'd like to help with the technology we have been developing.  In the following post, we detail a scenario where we imagine interactive lighting could help a mobility impaired person live a fuller life.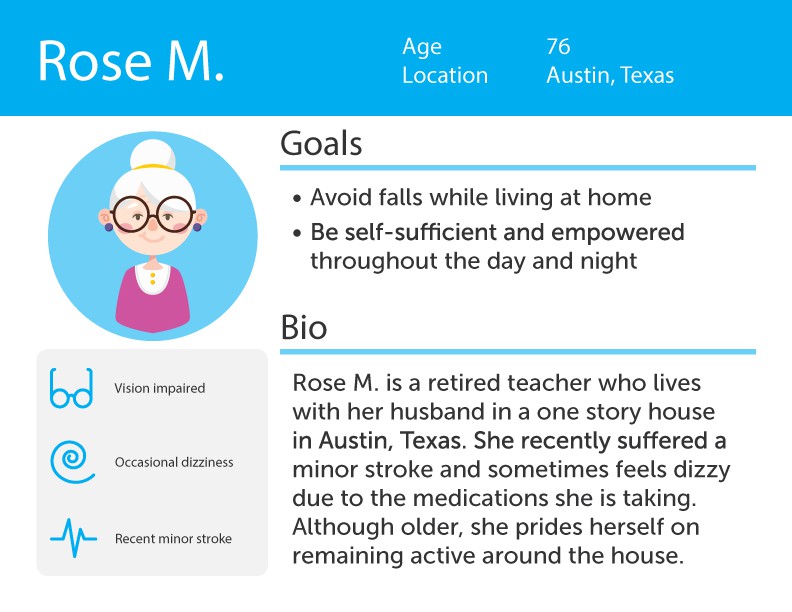 For Rose, we created three modules which work in tandem to make her life safer in seamless way, by augmenting her existing interactions.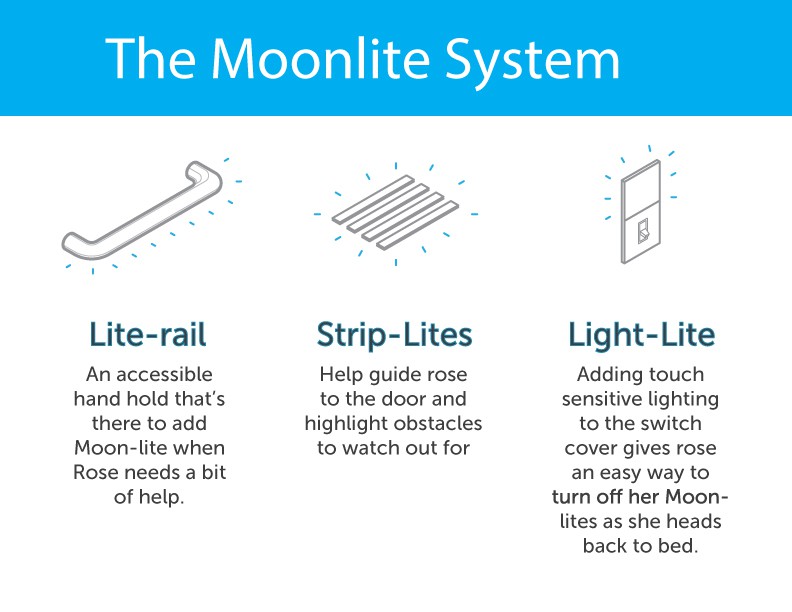 Consider how these three MOON-LITEs interact in the following scenario!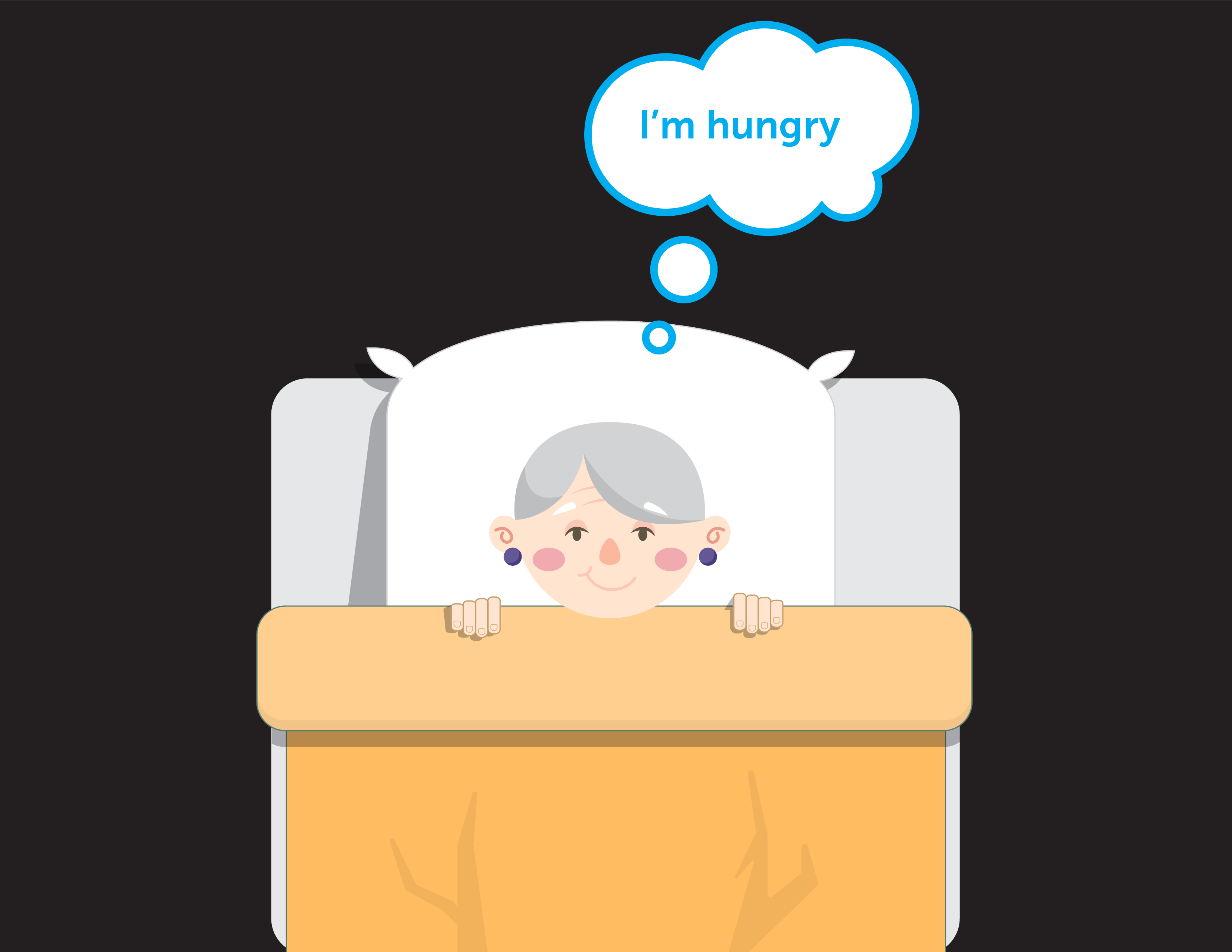 Rose wakes up hungry in the middle of the night.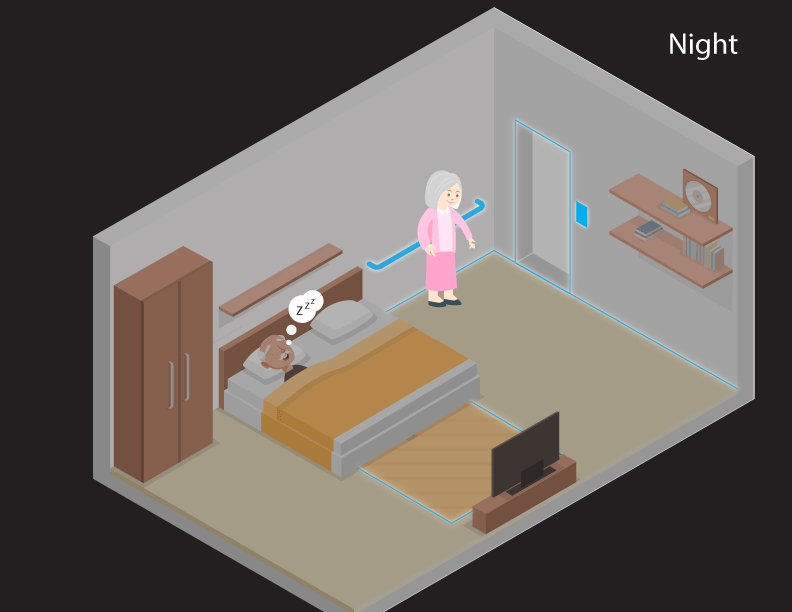 The MOON-LITEs detect her motion and enter a low brightness mode, highlighting obstacles in the room, and making it easy for her to get a bit of extra guidance if she needs it.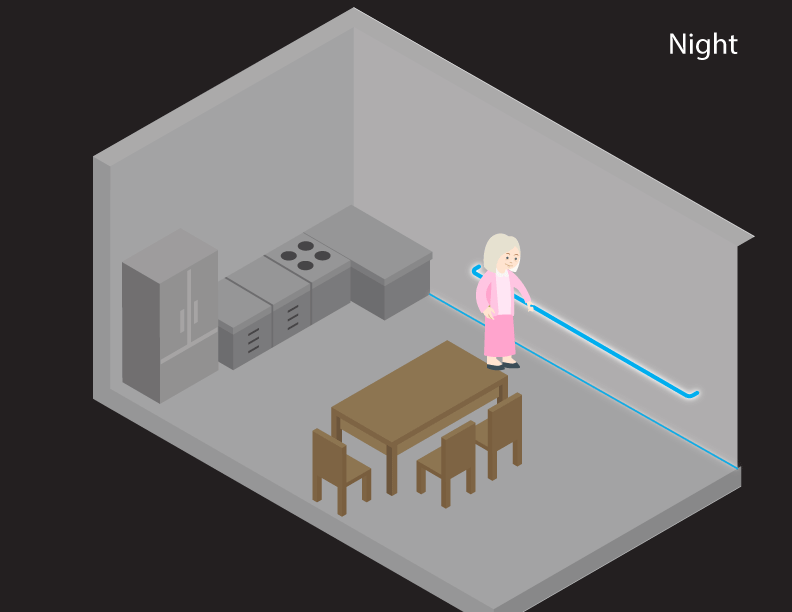 When she grabs on to any MOON-LITE, all other lites (as well as other optional LED lighting) enter a high brightness mode to give Rose a bit of extra assistance as she moves around.
On her way back to bed, she can tap on the outside of the light-switch to deactivate the MOON-LITEs, something not usually possible with a motion activated system or turn on the room lights if she needs to find a book on her shelf.  
If she forgets to tap the Light-Lite, the MOON-LITEs will all turn off automatically if they don't detect motion for a few minutes.