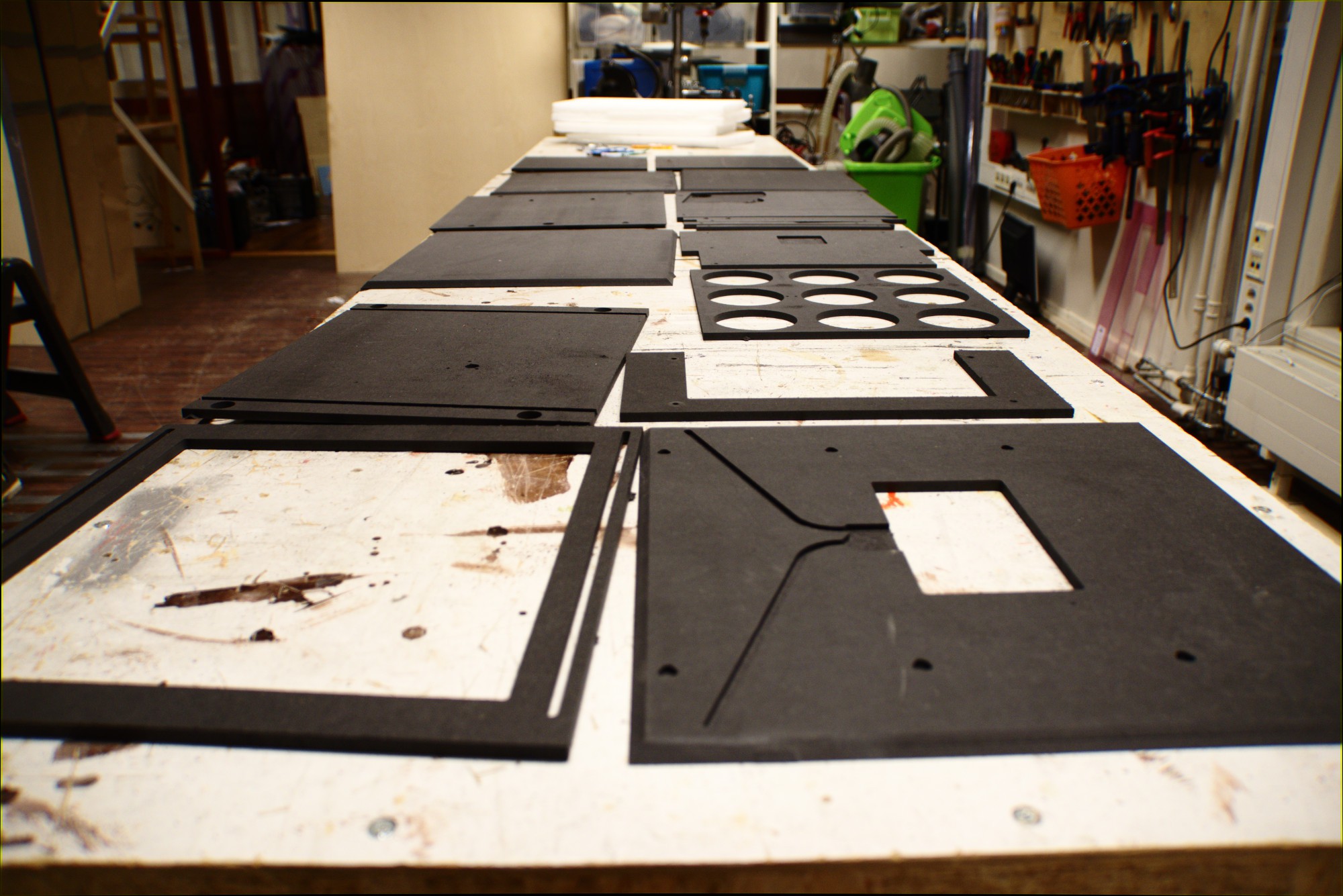 Finished the Valchromat and Aluminium CNC milling on the ShopBot today. The Valchromat was 8 mm, 1250 x 2500 and the whole plate was used, just scraps to spare. Used one 6 mm single flute upcut for outlines and pockets, a 3 mm single flute upcut for small holes (3.4mm + 5 mm + 6 mm) and a 90 degree V-bit for the 45 degree angles along the edges. Managed to break the 6 mm upcut while brainfarting. Mountd the holddowns before doing the pockets. Big mistake. Luckily Siemen had two extra upcuts, since the Bitraf Boutique was out. The Valchromat is the only thing that has been purchased so far with a price of 750 NOK for the sheet.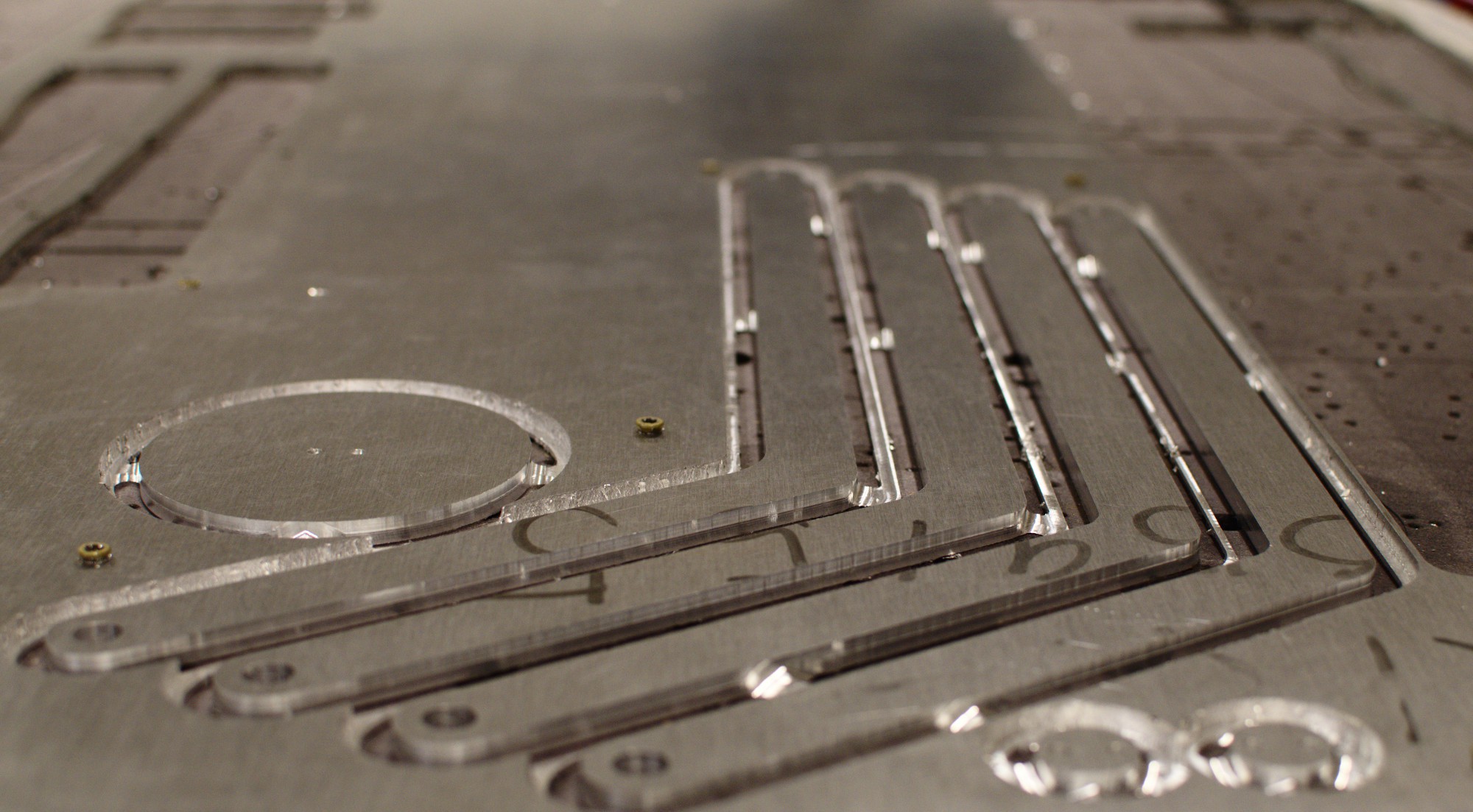 I made some big mistakes on the aluminum, should not have used tabs on the parts with holes in them, instead should have opted for hold downs. Was lazy during V-carve post processing, but learned a valuable lesson. Luckily the part that will really show is the load cell holder where the drink goes. 6 mm Aluminium found in the free area. 
Also milled the weight cell drink holder on the mill. Got some help from Nikolai on that topic, he had a background as a mechanical engineer, but had really only learned anything from Youtube, haha. Here is a 21 second video of it.