One Bit CPUs
There a a couple on the Internet I start with the MC14500B. This chip was used many years ago for PLCs but the documentation is still available:
http://tinymicros.com/mediawiki/images/e/ec/MC14500B_Handbook.pdf
and
http://tinymicros.com/mediawiki/images/6/65/MC14500B.pdf

I bought a couple of chips from ebay in case I decide to build a system.
This guy (name unknown) built a clone from discrete chips:
I got the schematic from the Wayback Machine: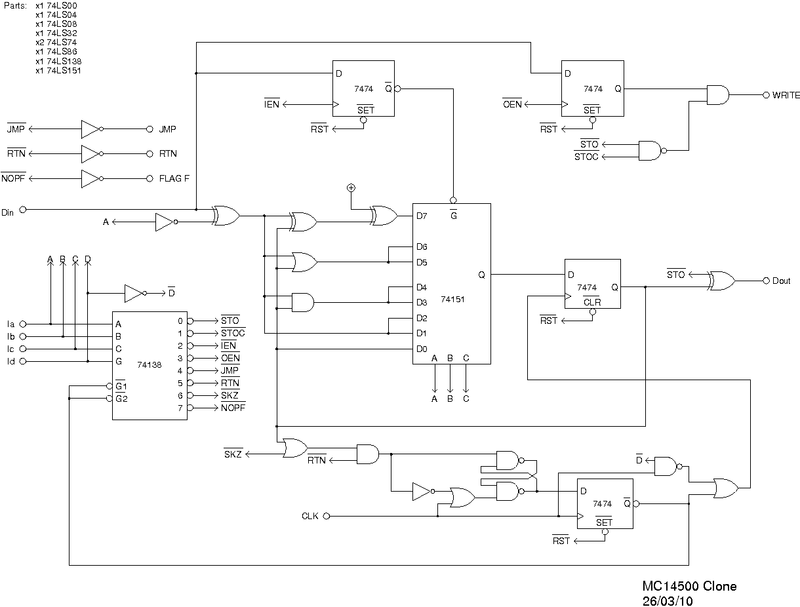 Now I think the RR clock logic is flawed so here is an edited version:

The other one bit CPU that caught my eye was from Laughton Electronics: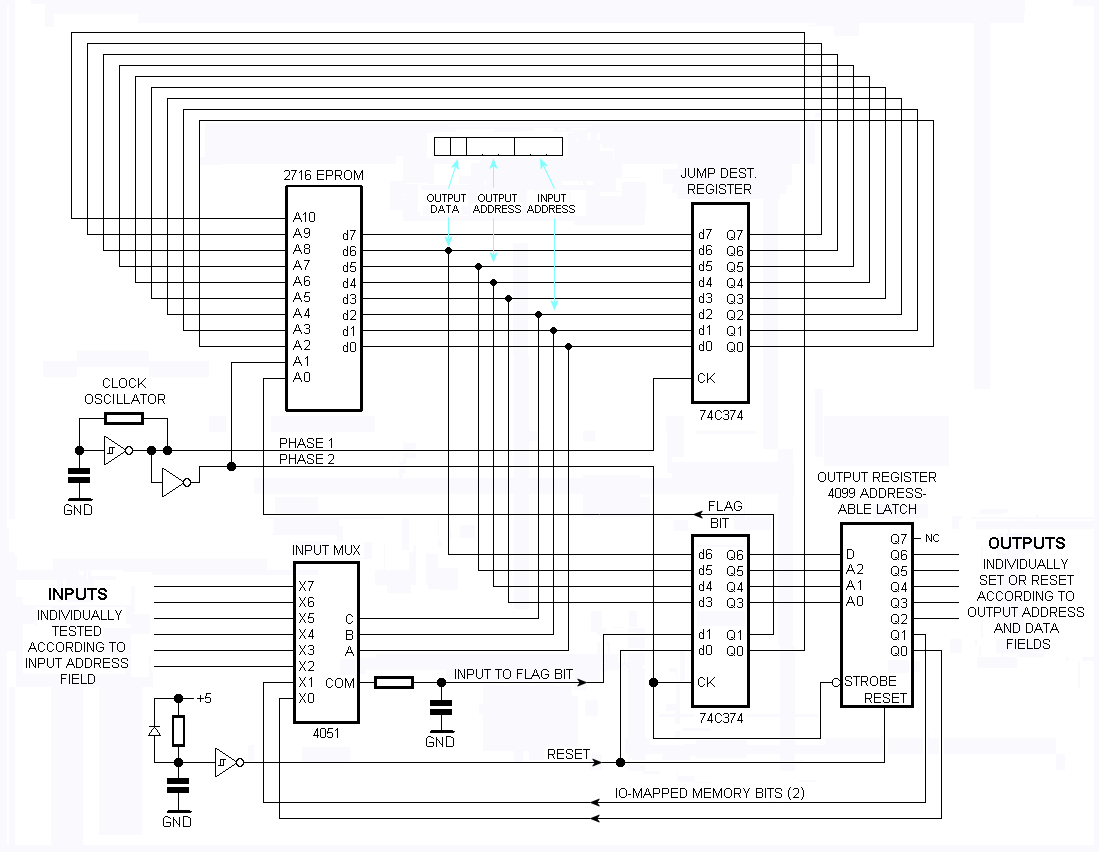 http://laughtonelectronics.com/Arcana/One-bit%20computer/One-bit%20computer.html

I thought of this machine was a Finite State Machine (FSM) which would be difficult to program (binary FSM can get very complicated very quickly), but upon sleeping on it, it has more of a Subleq programming feel (or can be programmed that way). I suspect this machine does not make sense to most people!
There are others but these two seem to be the best.

How do they work? They only have 1 bit!
A basic one bit CPU will have an input port(s) and an output port(s). It will read the input port a bit at a time, process the bit (using stored data about previous bit reads) and write to the output port. The example below reads A and B and if both are high then turn on the Load (i.e. Load = A AND B):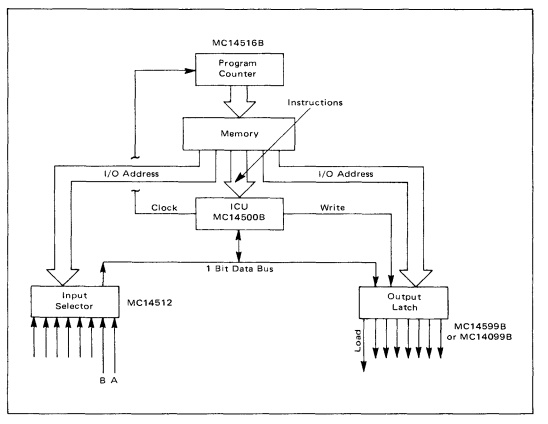 Here is the code: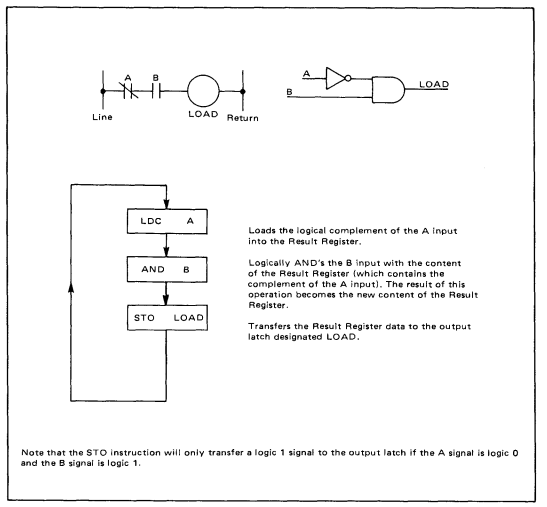 (source: http://tinymicros.com/mediawiki/images/e/ec/MC14500B_Handbook.pdf)

So providing you only want to use logic to control something, they will work quite well (think of a set of traffic lights).
Not that fast and not very efficient at doing any mathematics.
AlanX