Strip-Board Design
I made up a strip-board design for the 1 Bit CPU (2 bit memory version) using 74S571 PROMs (I  have a couple spare). The design uses two boards stack on each other.
Here is the top board: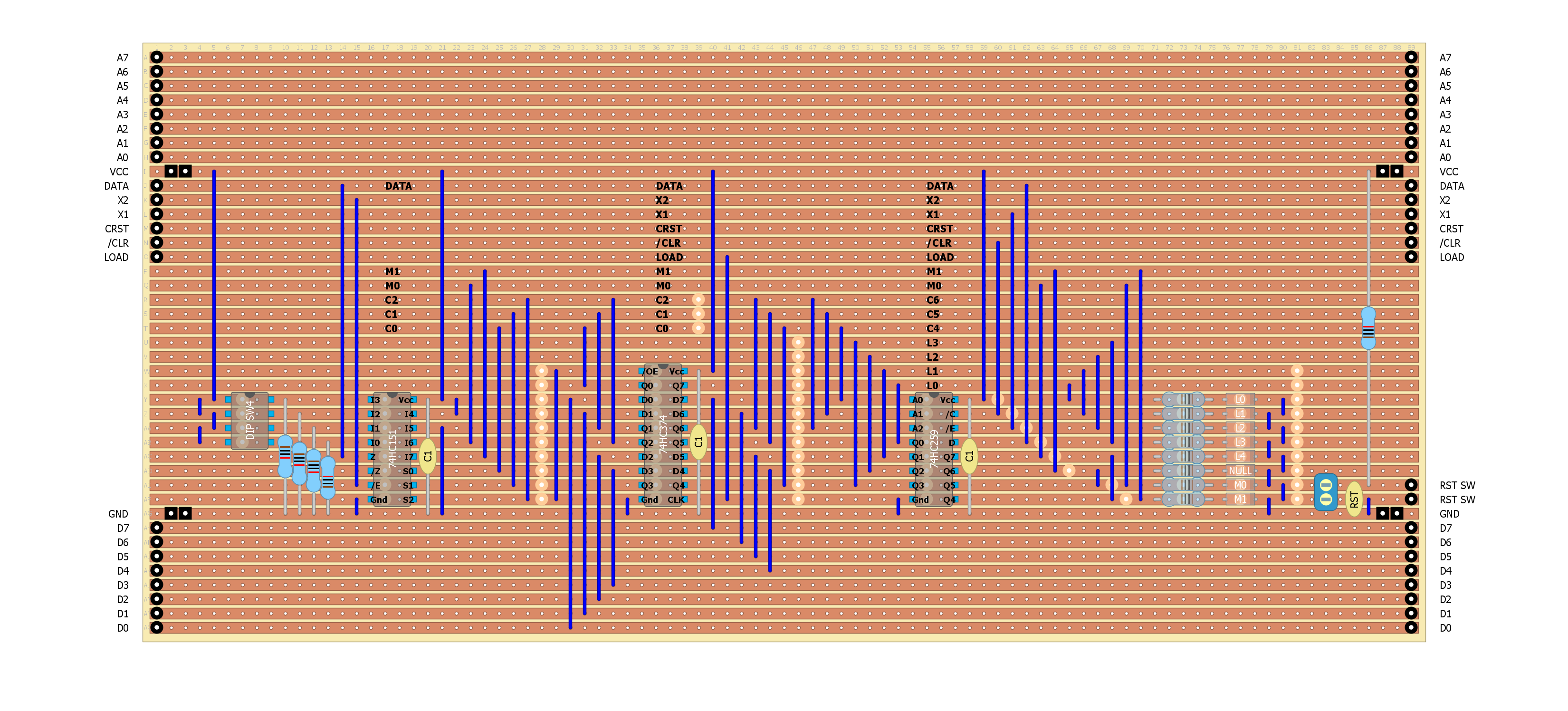 Here is the bottom board: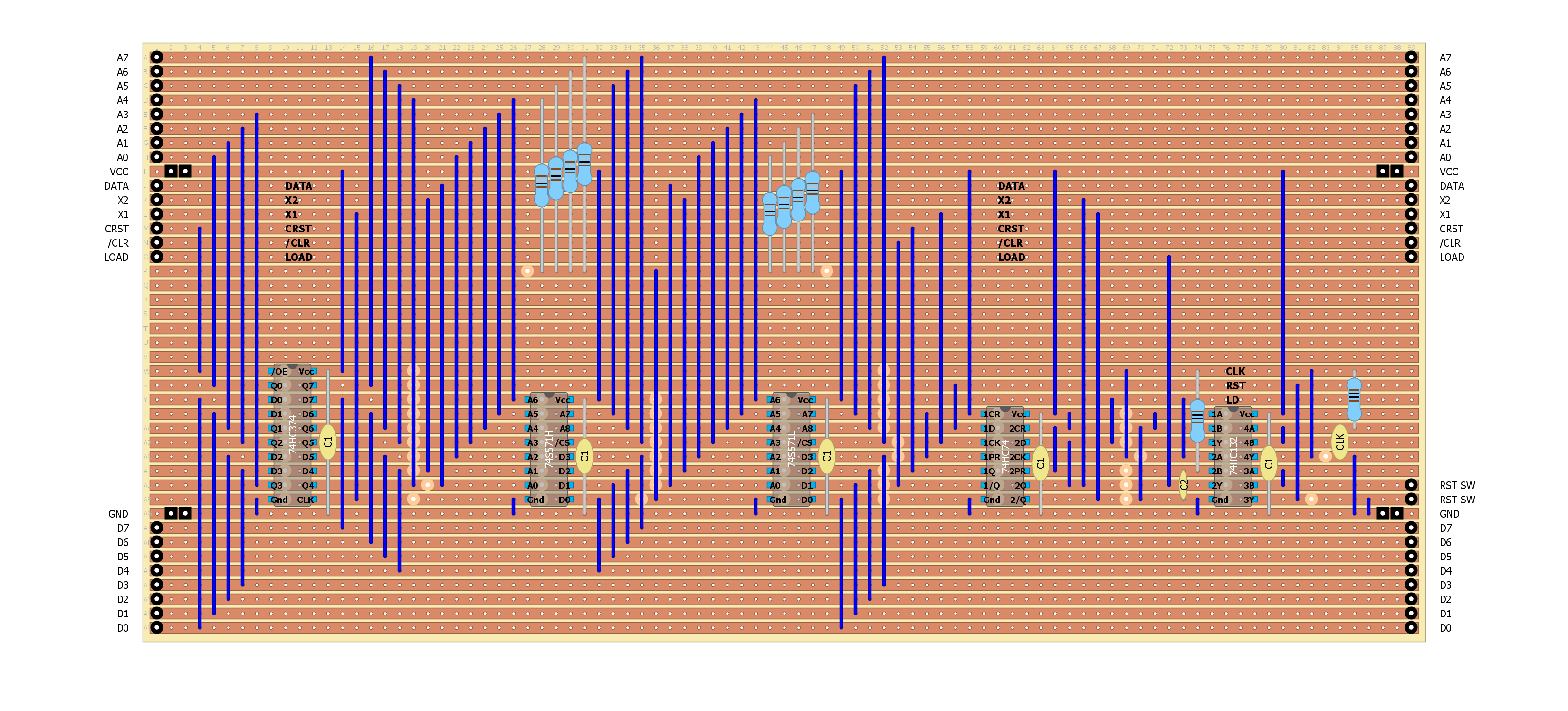 Each board will take about 4 to 5 hours to assemble.
---
I seem to have forgotten the power supply? I will fix it tomorrow.
AlanX