Yesterday the bearing 16014 arrived from eBay. It did cost $14.04 shipping included. It's a russian bearing. The quality is very good.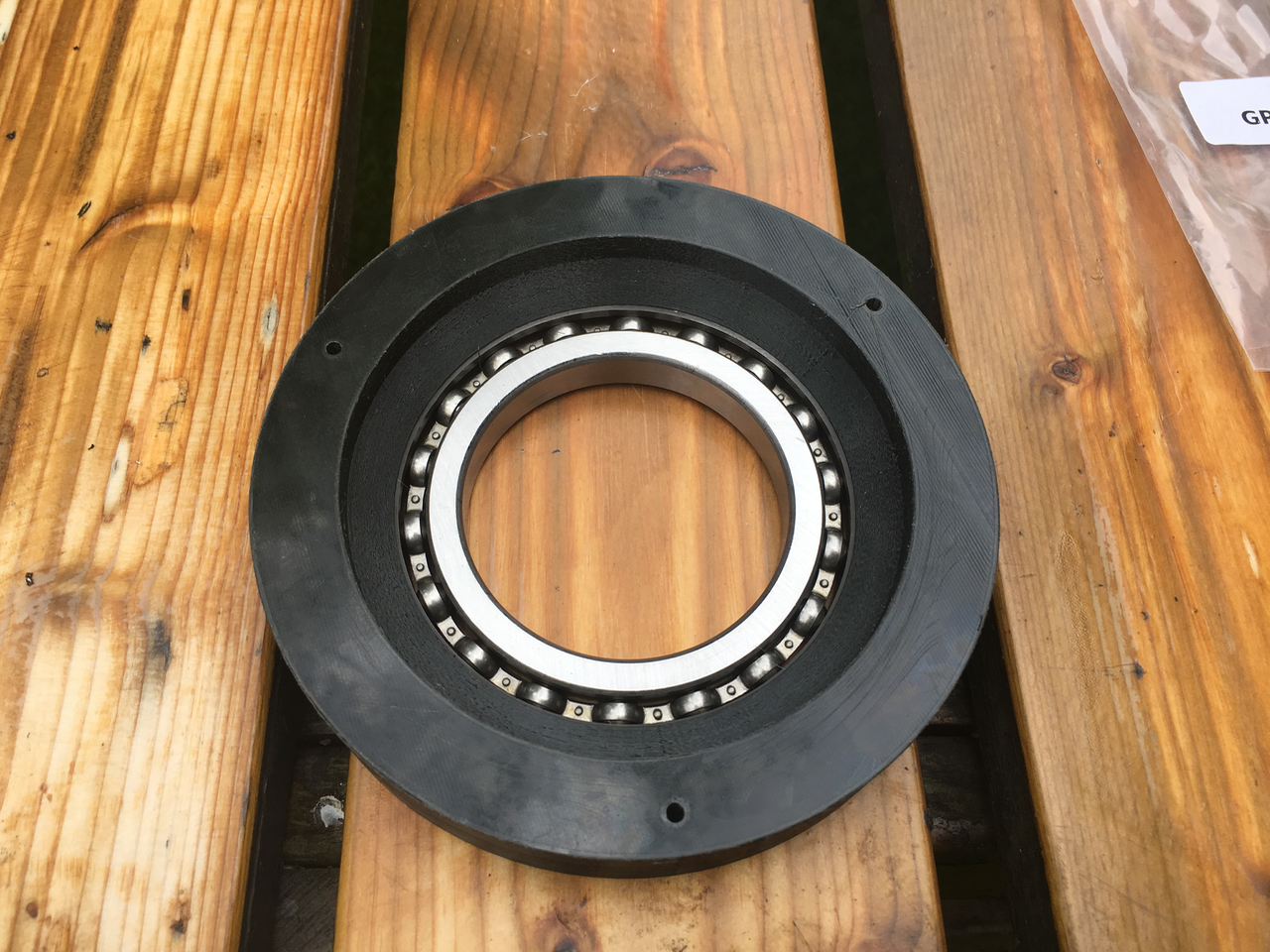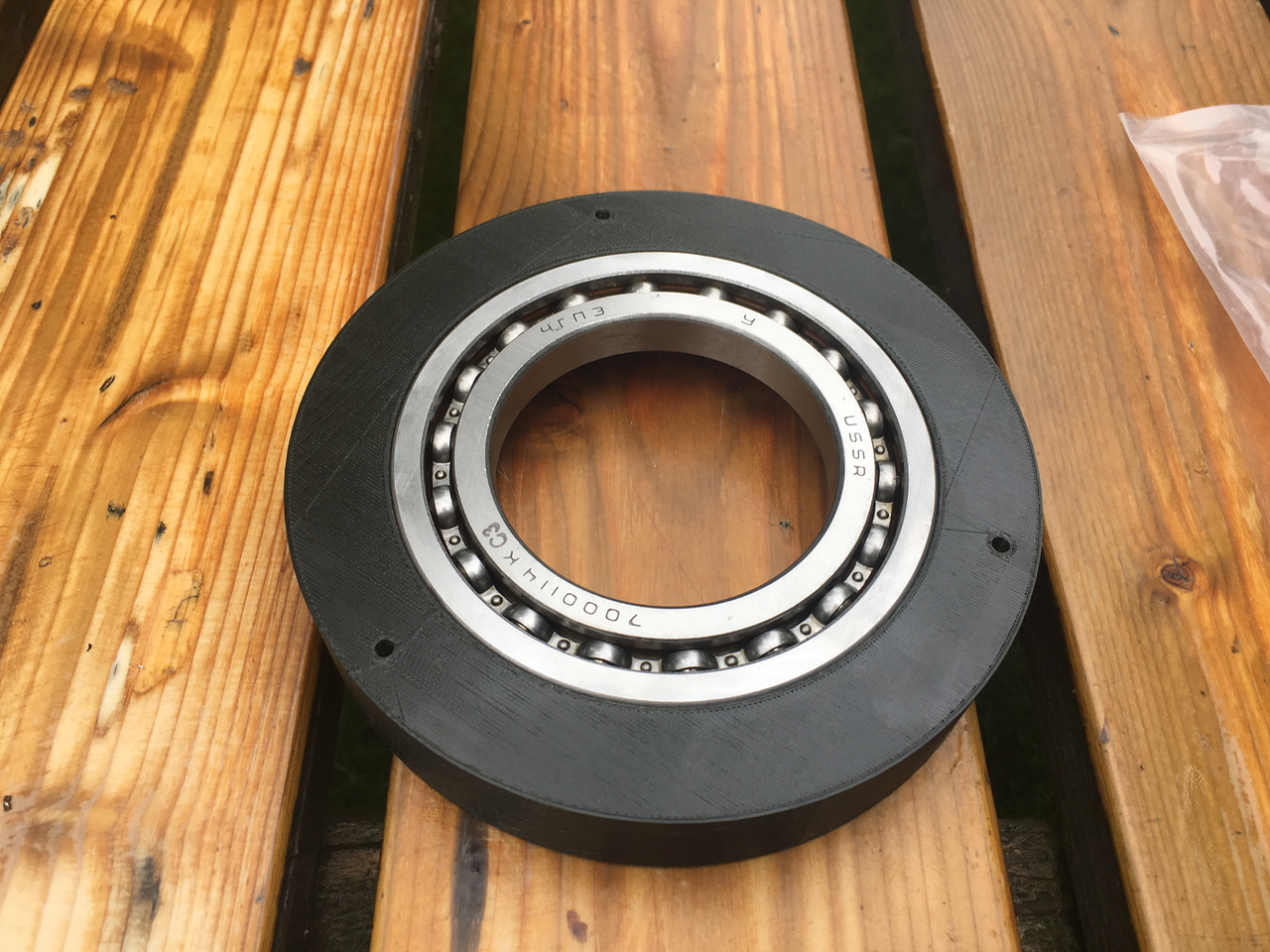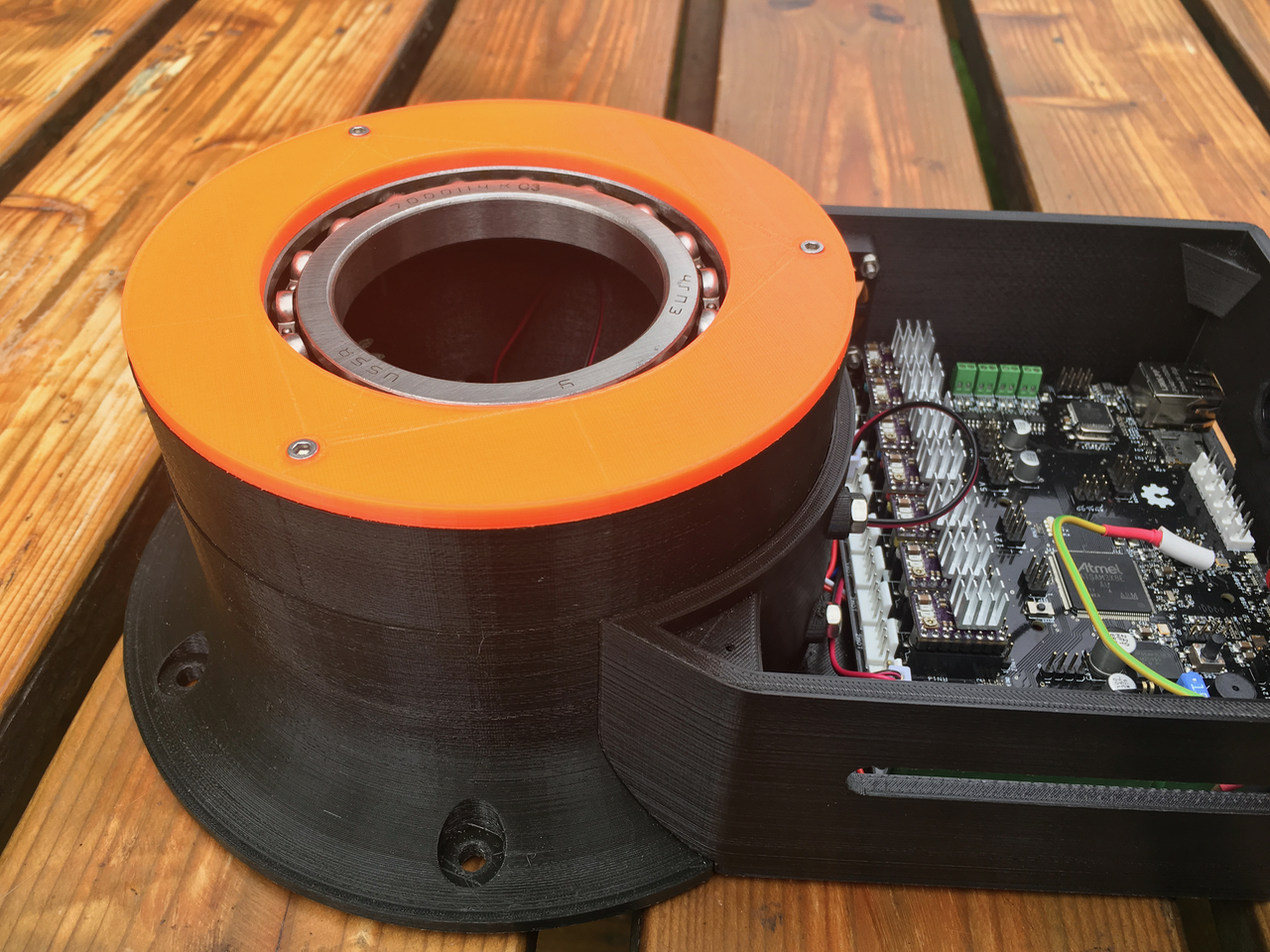 Tonight the printer printed ART1BODY_P2.stl. This morning I found out that one of the very thin walls had collapsed. But after cleaning the print it is nice enough to be used.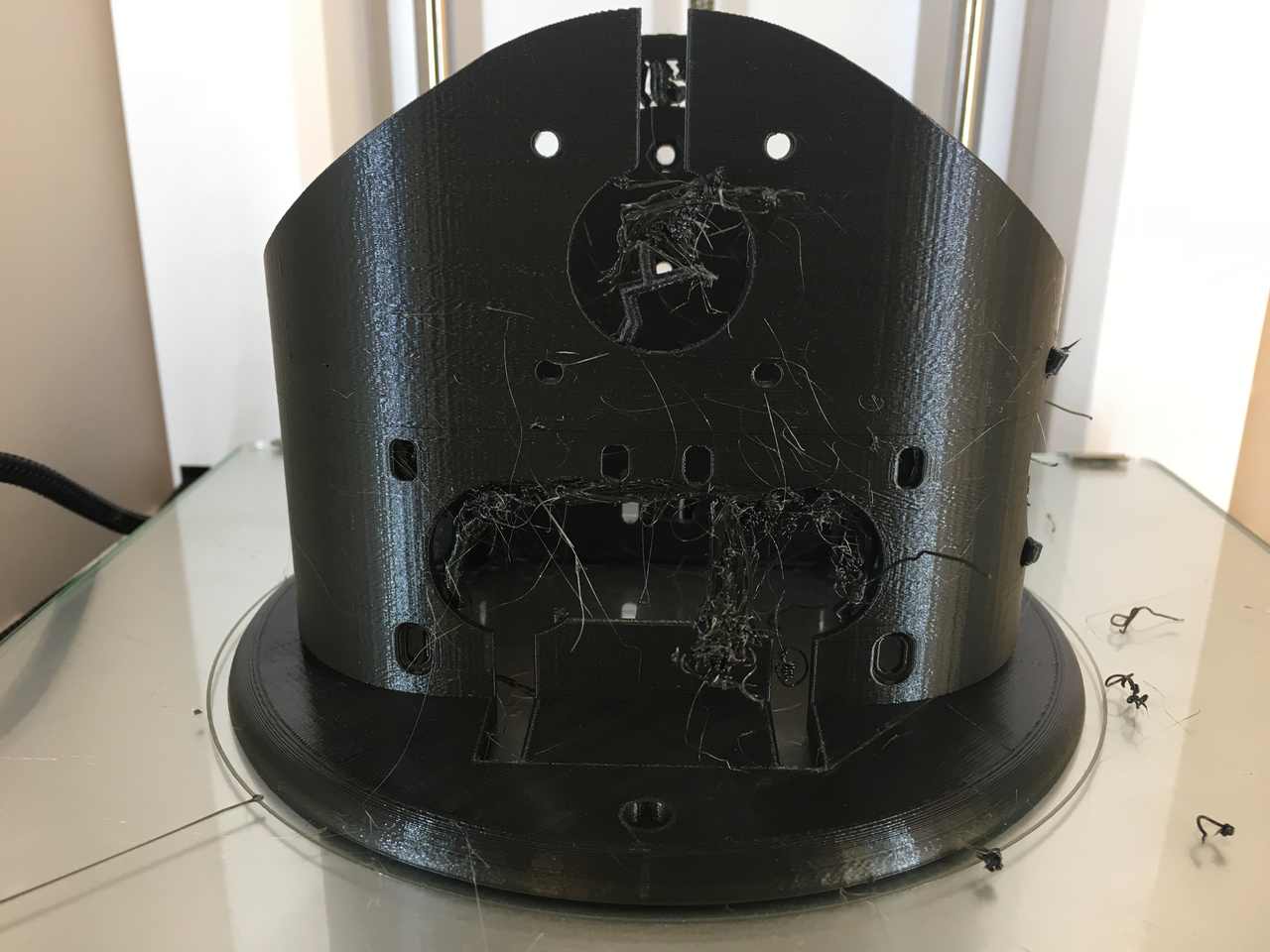 I created the supports with Meshmixer. They look nice. I have some trouble printing thin lines  (like the support structure in Cura) with PETG filament. Cura doesn't have a setting for this material type. I use the CPE profile. 
By using Meshmixer support I could create another type of support structure. This looks very nice, doesn't cost much material and is easy to remove.
After cleaning this part I was ready to temporarily mount the stepper motors.
First I had to remove the screws from the stepper motors and then I replaced them with M3x30 and M3x35. I didn't have M3x35 so my top screws are too long and will be replaced tomorrow.
UPDATE: Please look at day 7 for a better and easier way to mount the motors.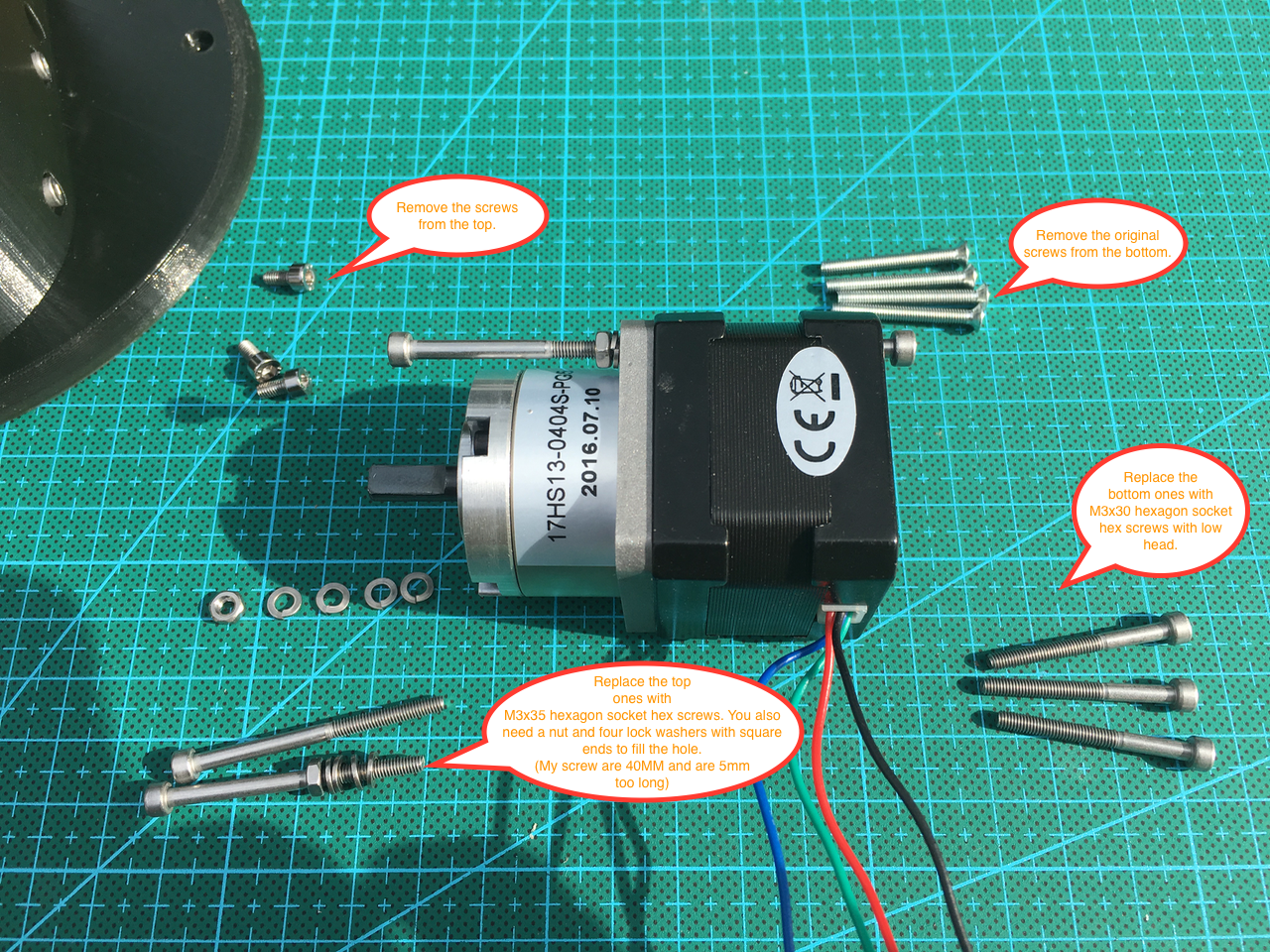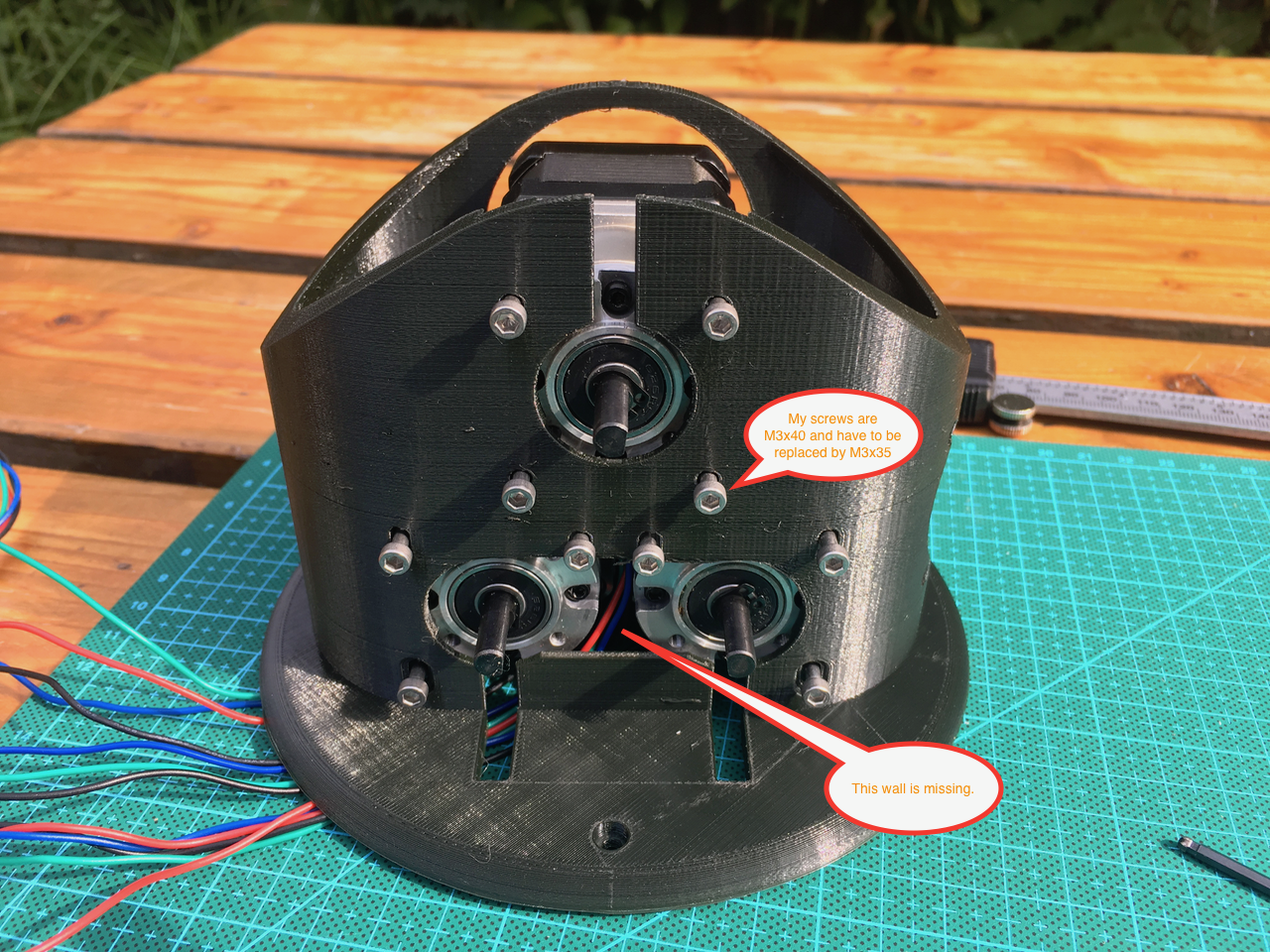 After mounting the motors it was time to create the custom PCB with the connectors. An 24 wire slipping will be added in the future.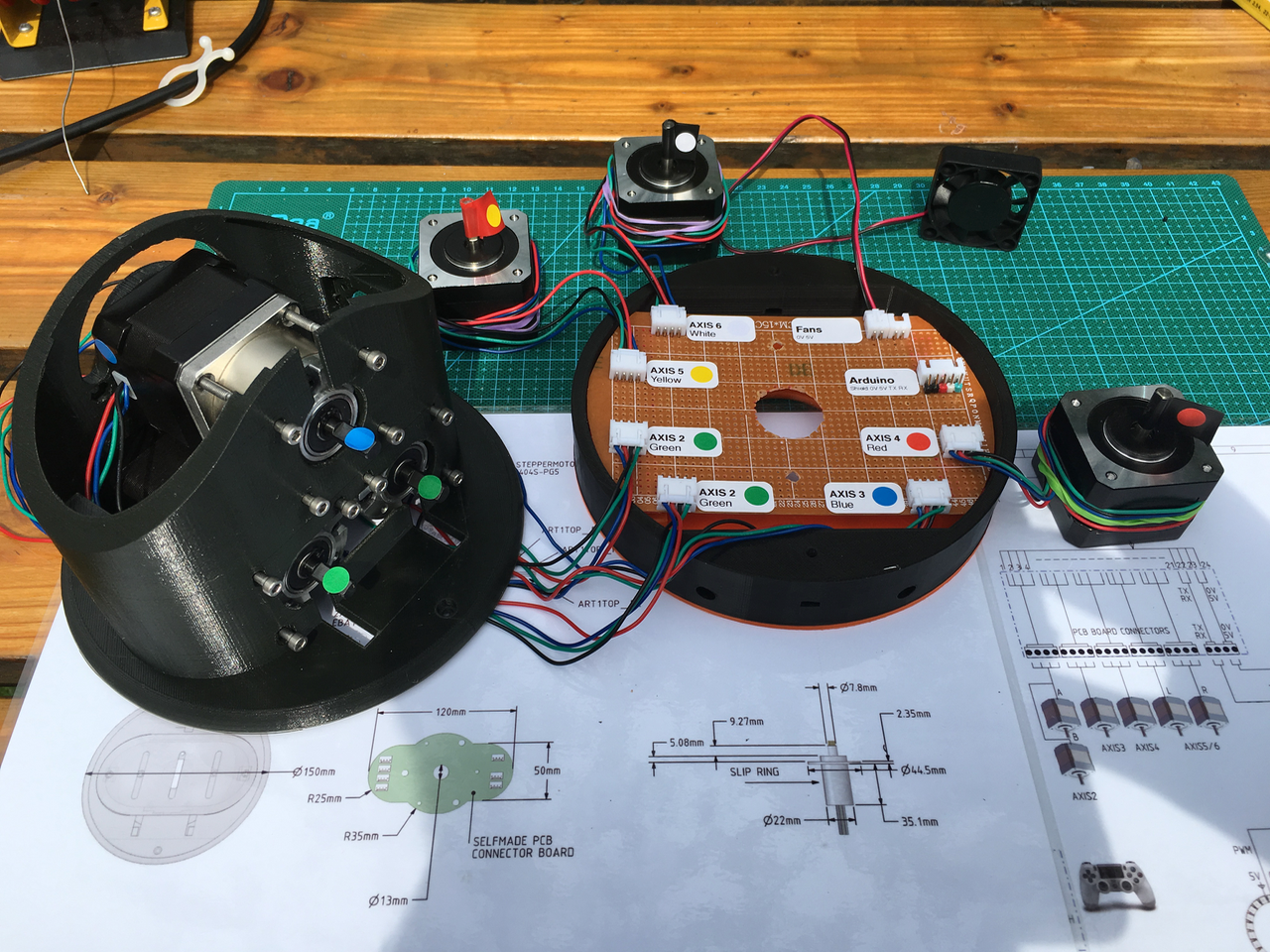 The wires will get some color codes. The polulu stepper motor driver male header pins have the same colors. (So the red coded wire will be inserted in the red connector and will be driven by the red polulu).
The two green connector pins are connected on the underside of the PCB. The 0V and 5V from the Arduino connector are connected to the Fan connectors. The male header pins below the Arduino connector can be used for debugging purposes.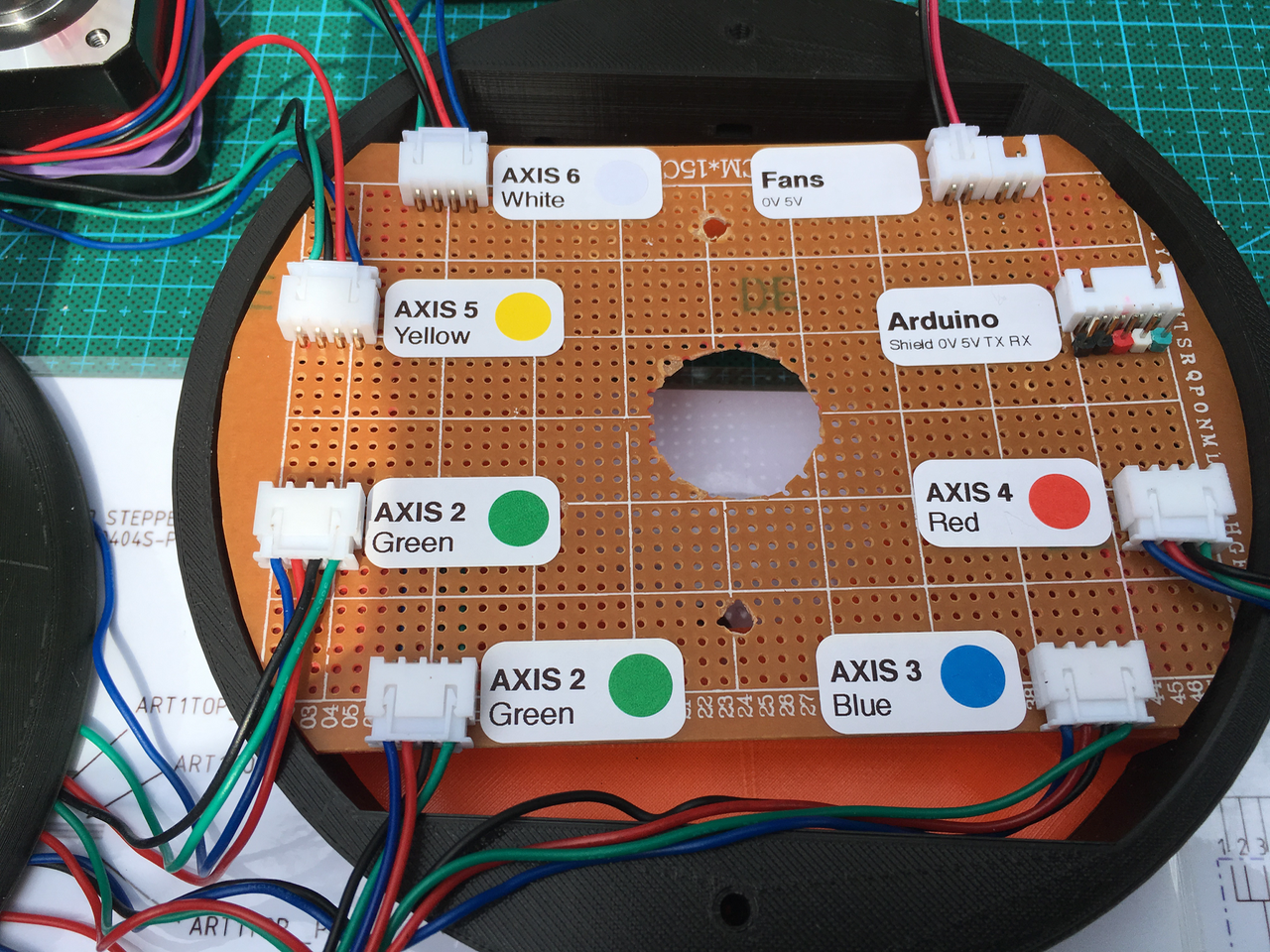 Make sure you leave some room for the ring that will be mounted on the underside of the PCB.
The PCB is mounted on the ring with some distance between them (to make room for the slip ring and its wires).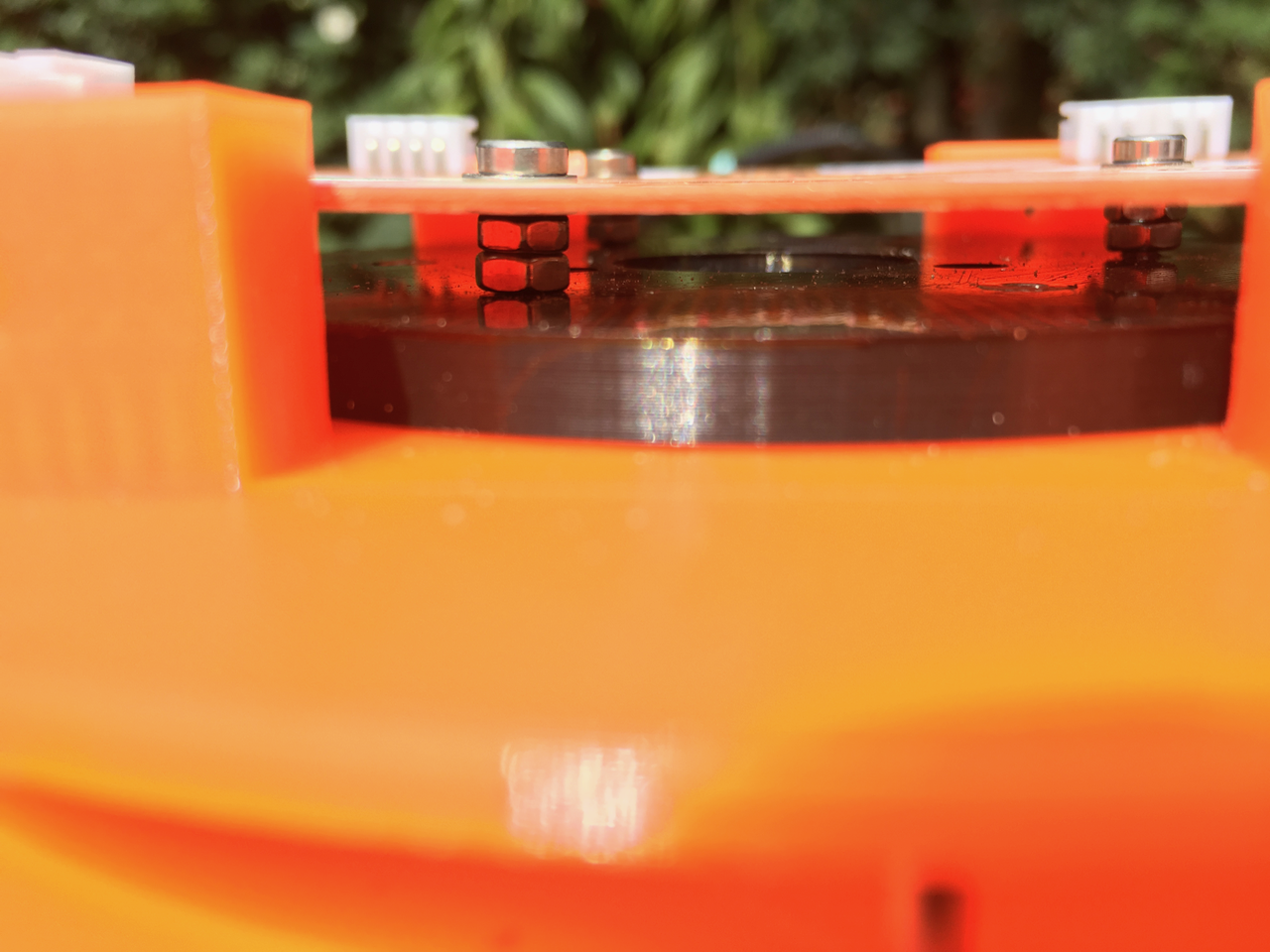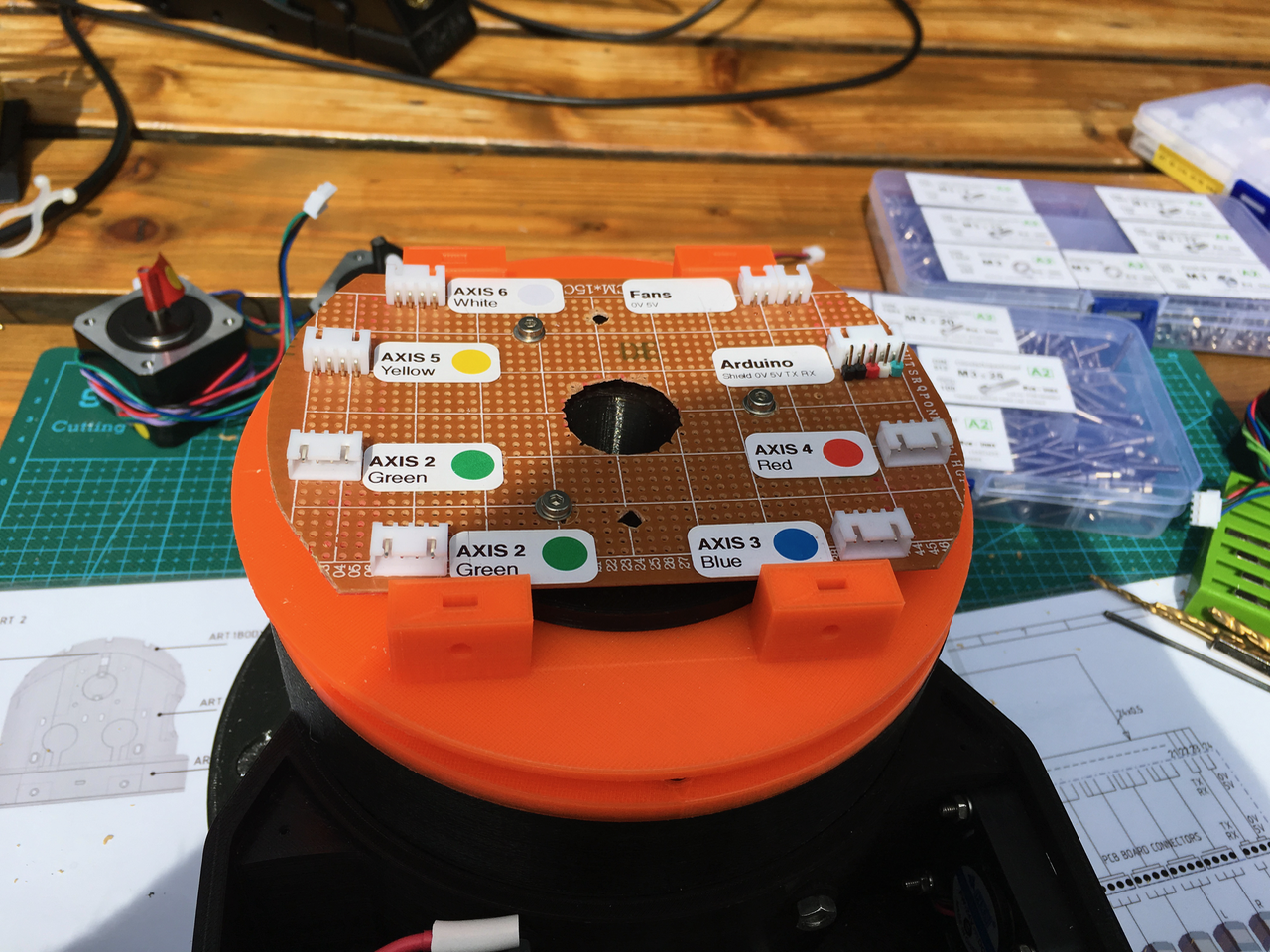 Axis 1 can be fitted on or removed from the base.