Today it was time to mount the Nextion Display in its frame. With a file I created a hole in the orange part so there is room to remove/insert Micro SD cart. I used a piece of all tape to smoothen the surface. This way it was easier to remove the cart.
I didn't like an unprotected bottom. Its to fragile. I created a bottom cover for the Nextion Display. It has an air intake on the bottom left side. An hole for the SD cart on the bottom side. And on the right side there is room for the warm air to escape. There is also a cable guide.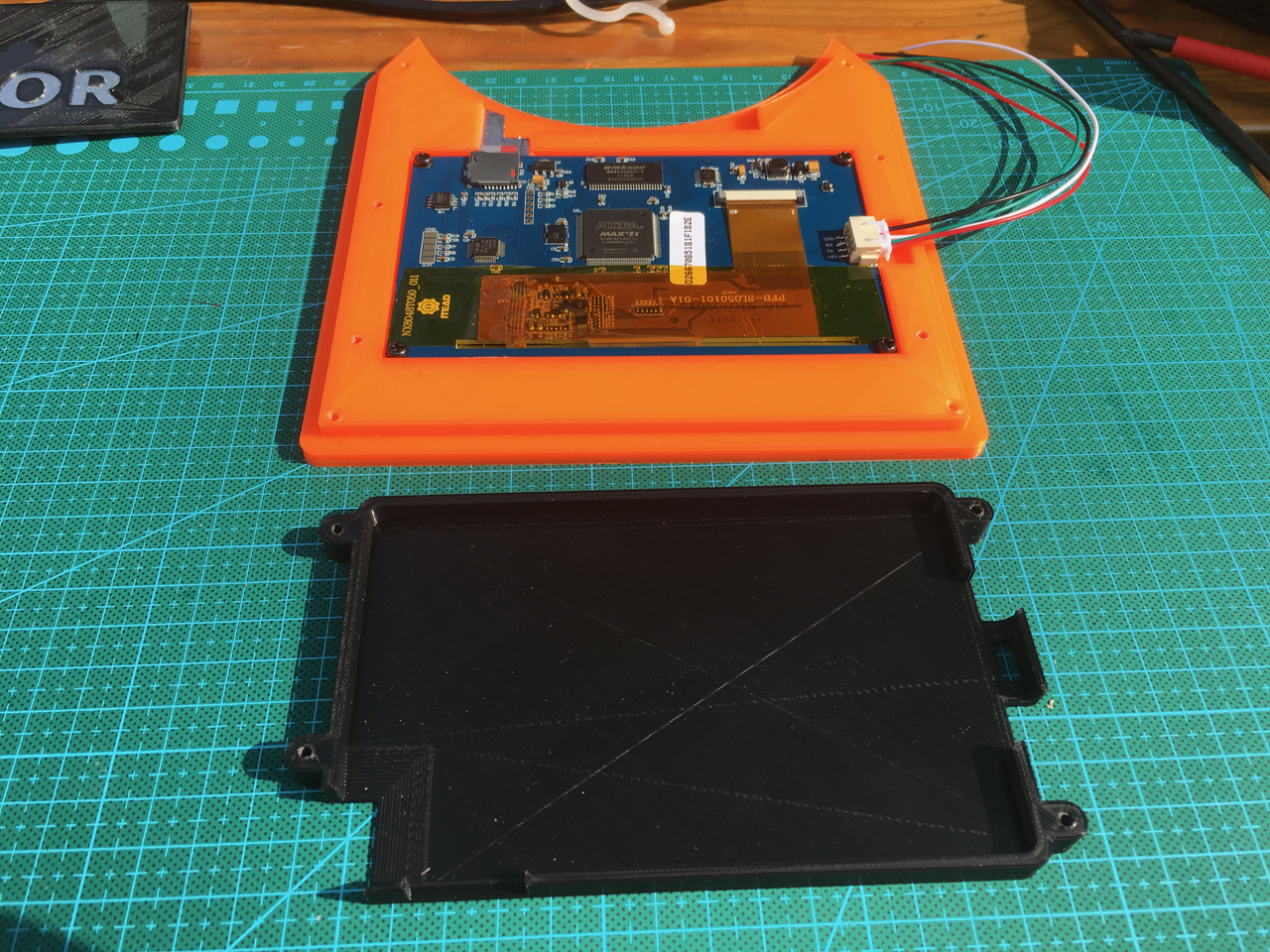 Below the bottom part mounted. (The wires will be replace by shielded ones).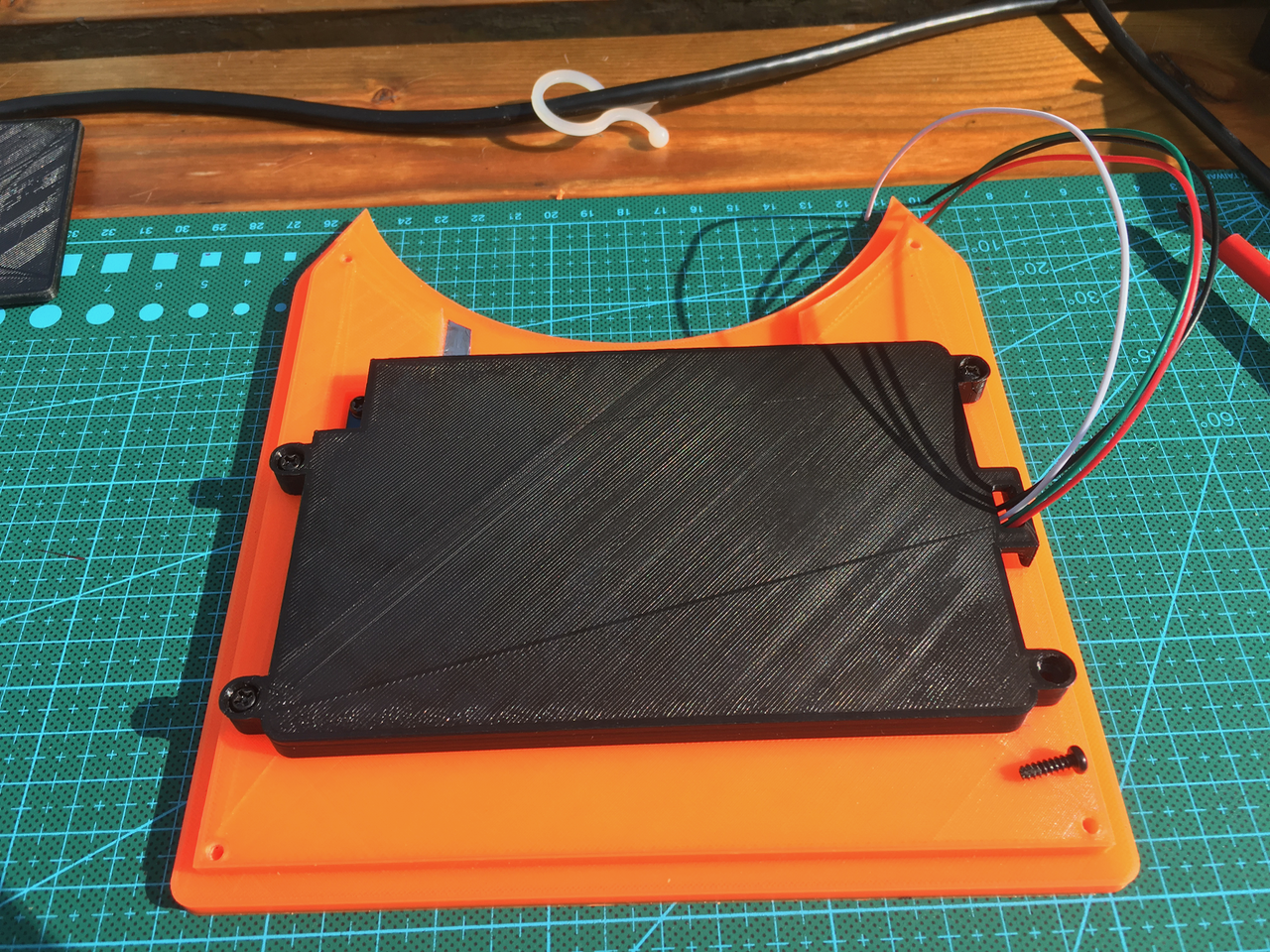 The air intake and the hole for the SD cart.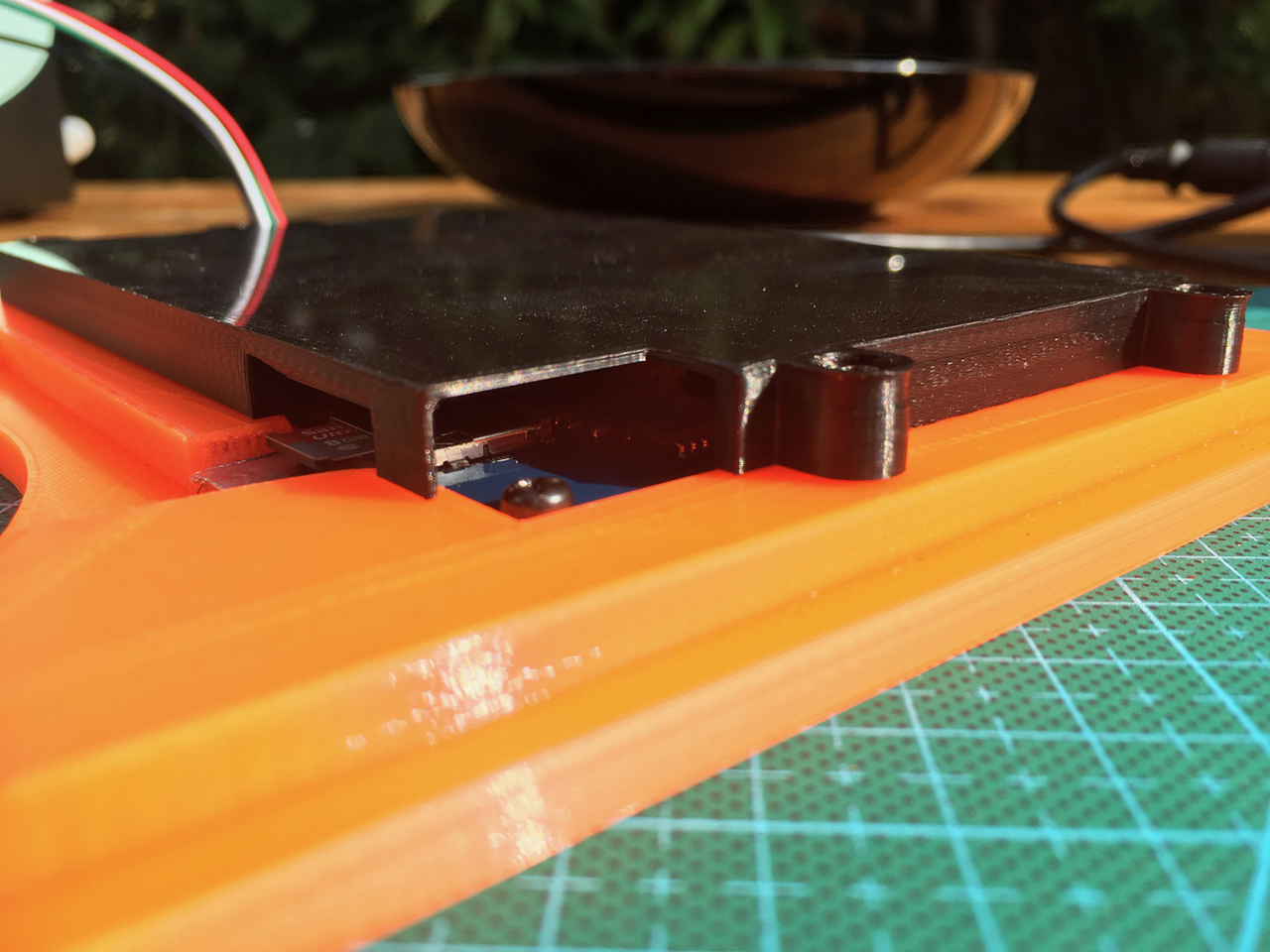 The covers can be downloaded here. I used Fusion 360. I included all possible export formats.
I Also created a top cover to protect the screen during the build. (But I'am going to reprint it because I left the black part in the sun and now it is curling up.