The last few weekends I made an enclosure for the power supply. It's a little bit over designed but it was nice to design something from scratch.
The enclosure has an emergency button to cut the power of the 5 and 25V line and 2 separate volt and amp meters with a cut of switch for the 5V en the 24V line.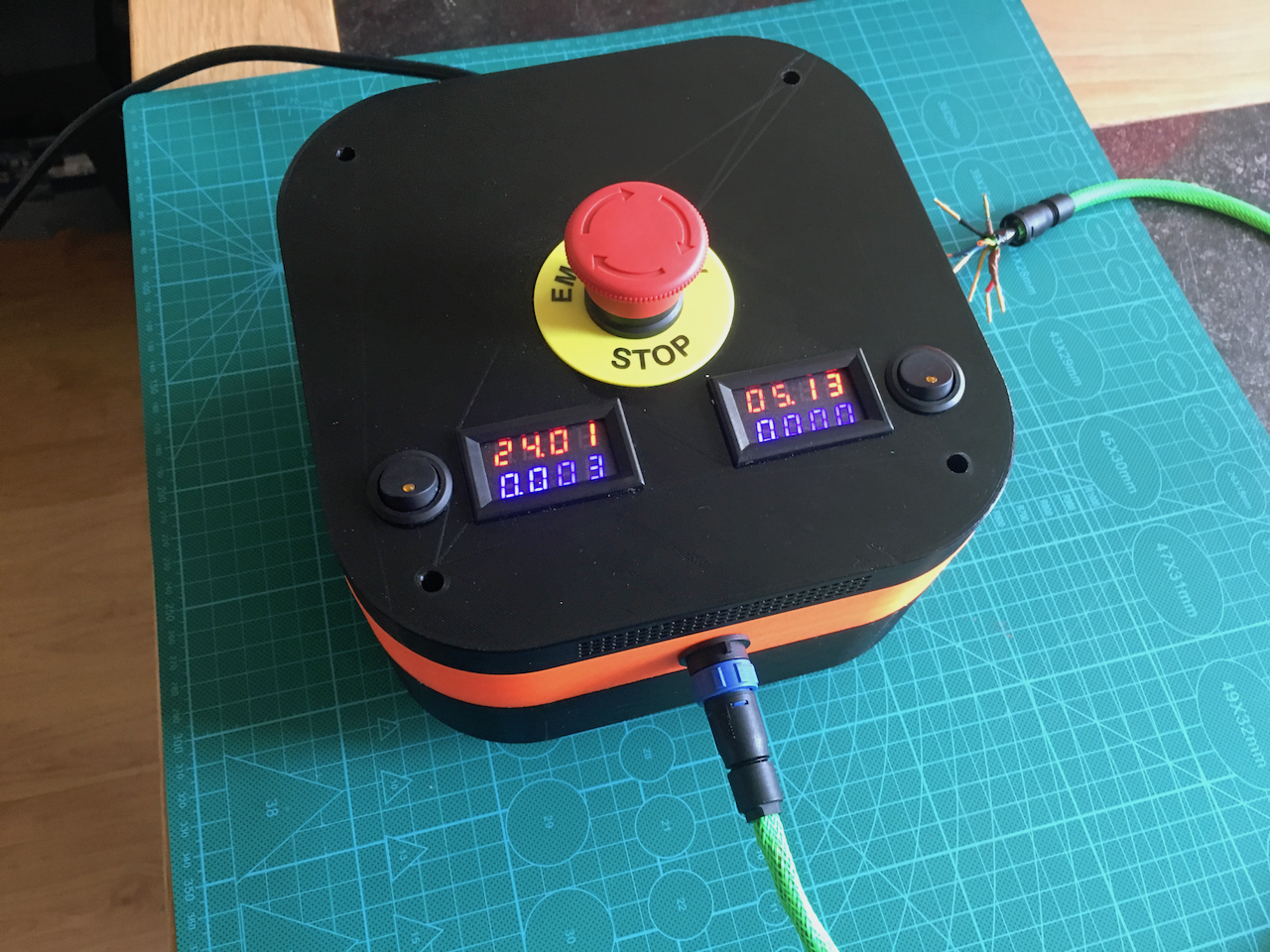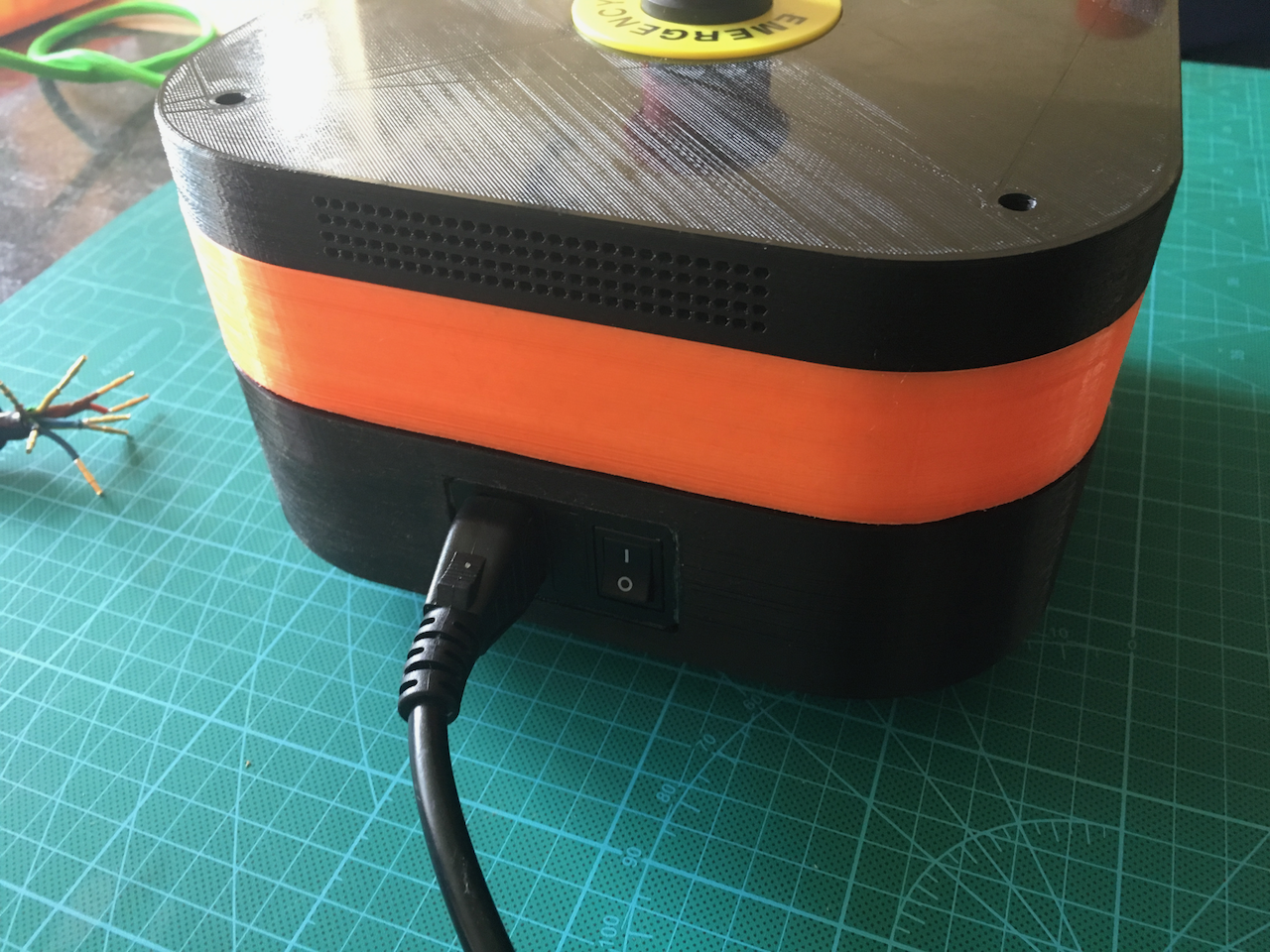 There are some ventilation holes on the back side.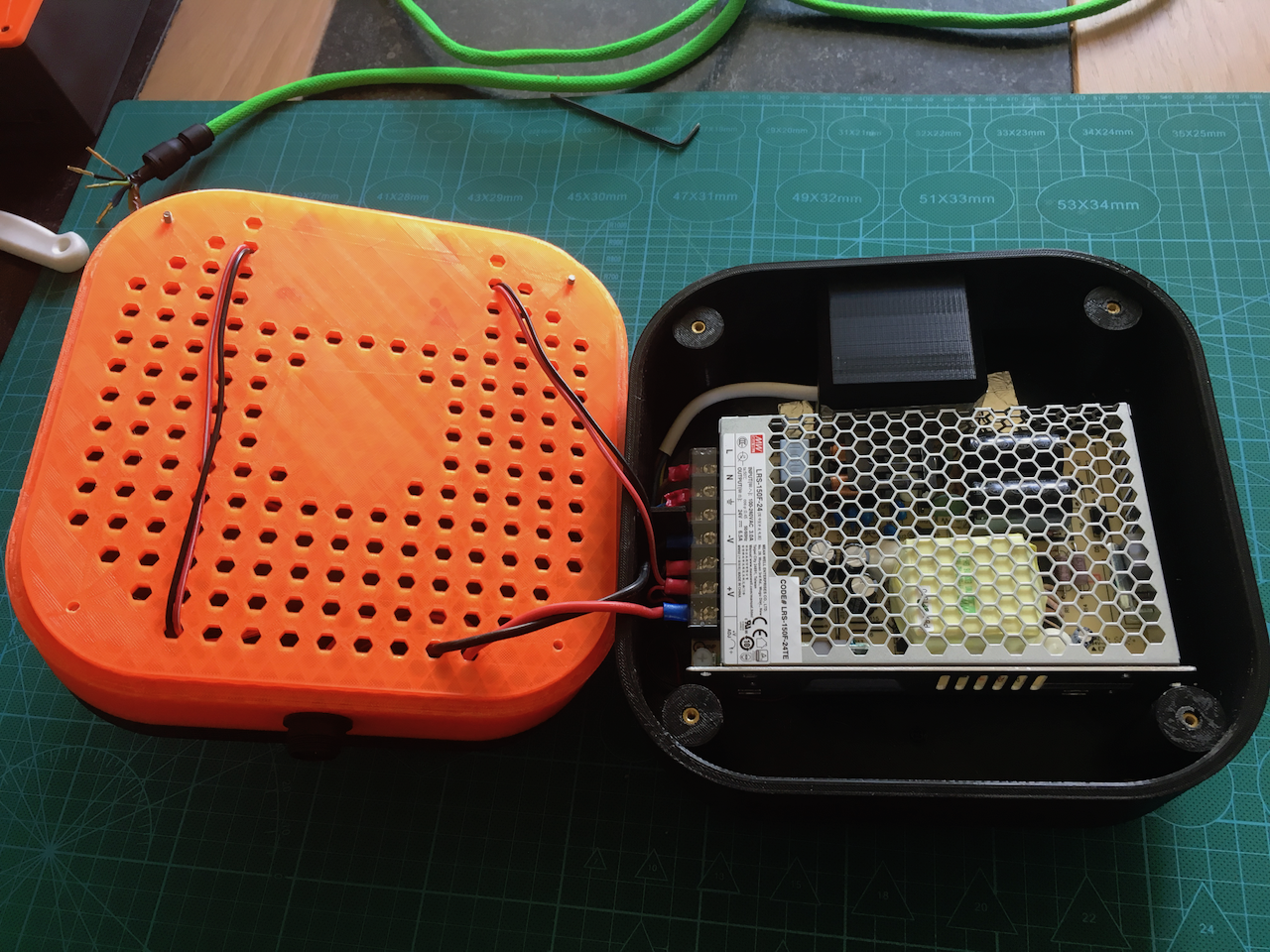 The 24V fan is always on.
I use a small 24V to 5V DC to DC step down convertor.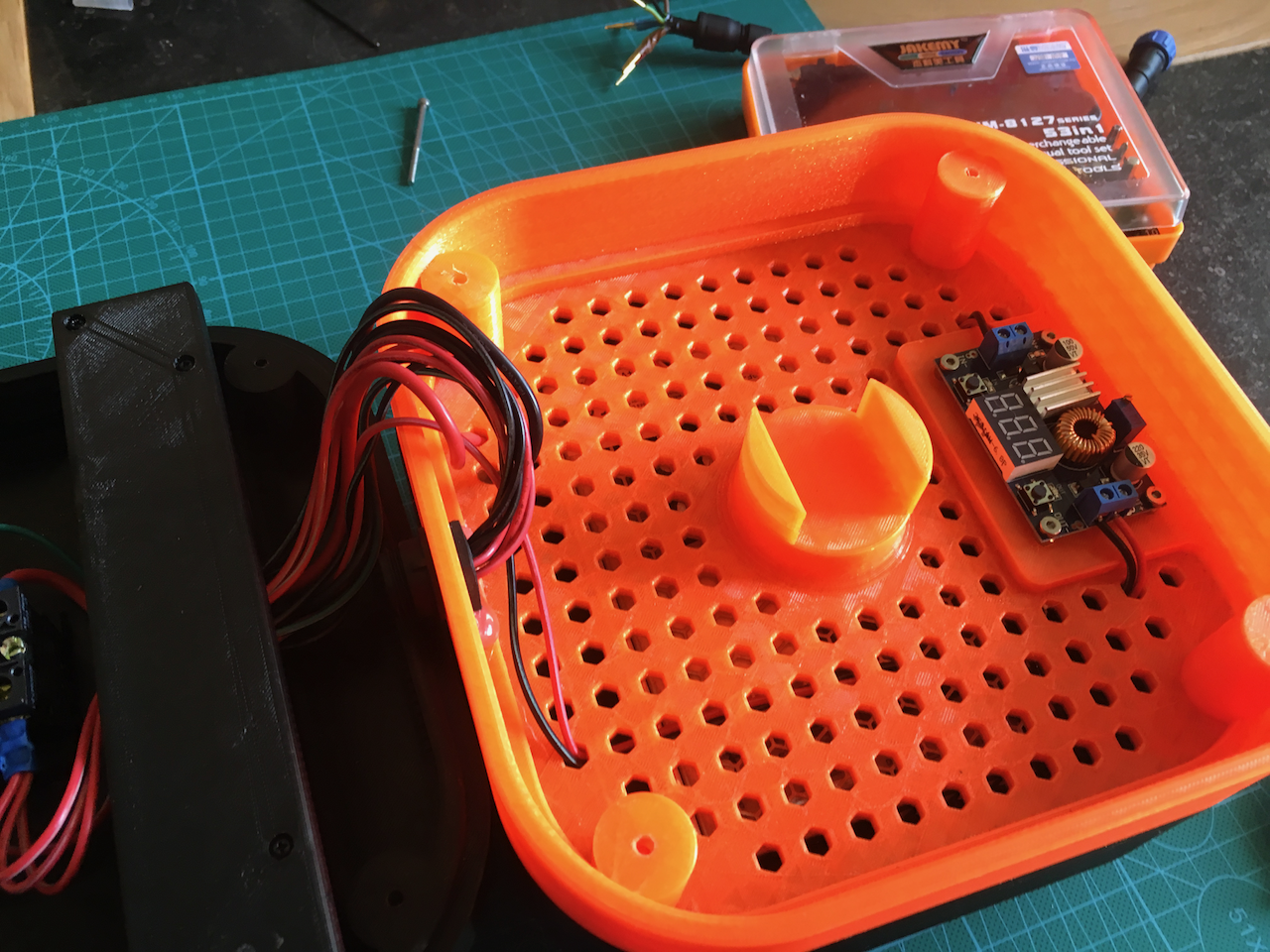 The wiring of the display, the meters and the buttons.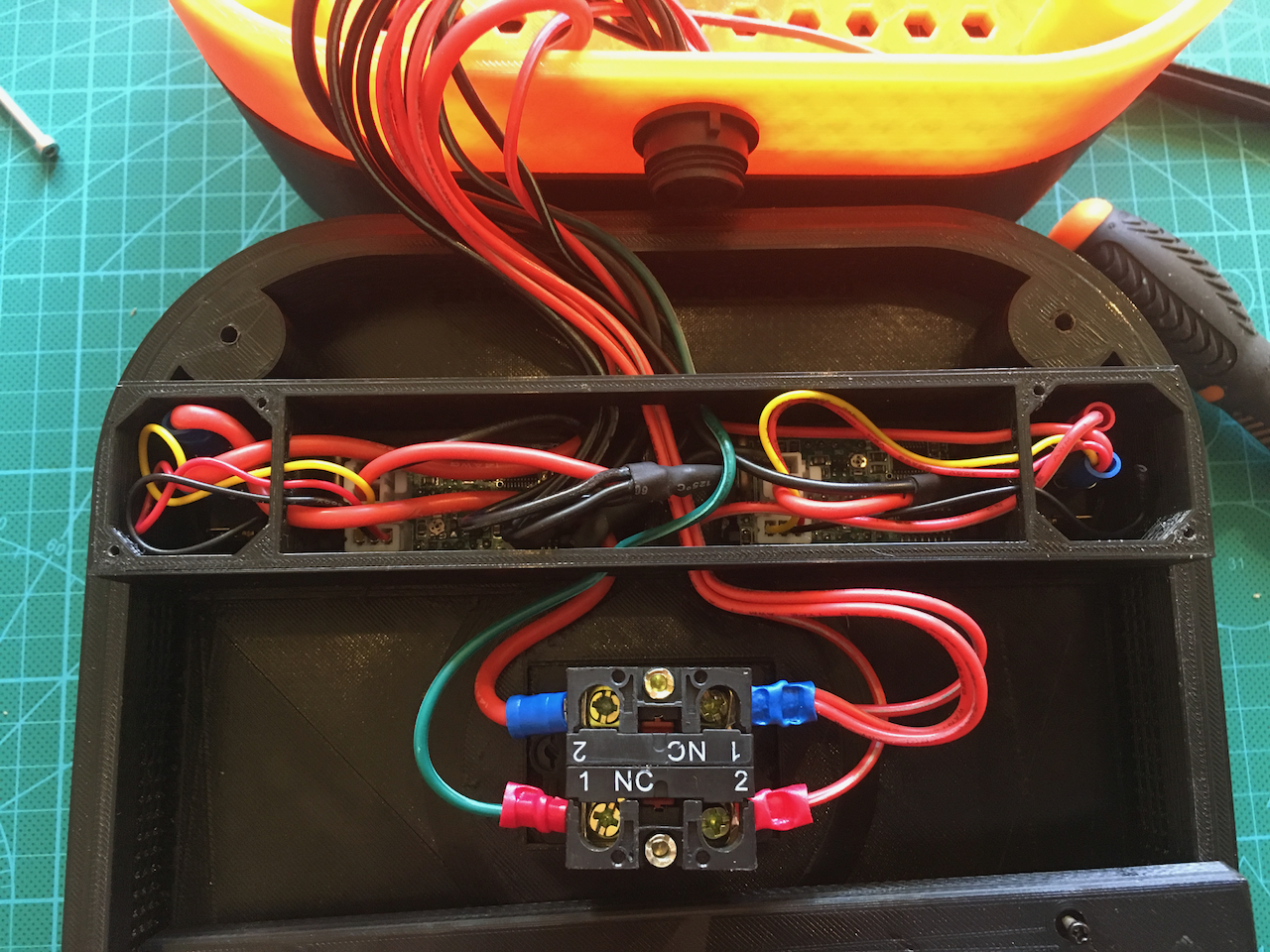 All the components I used.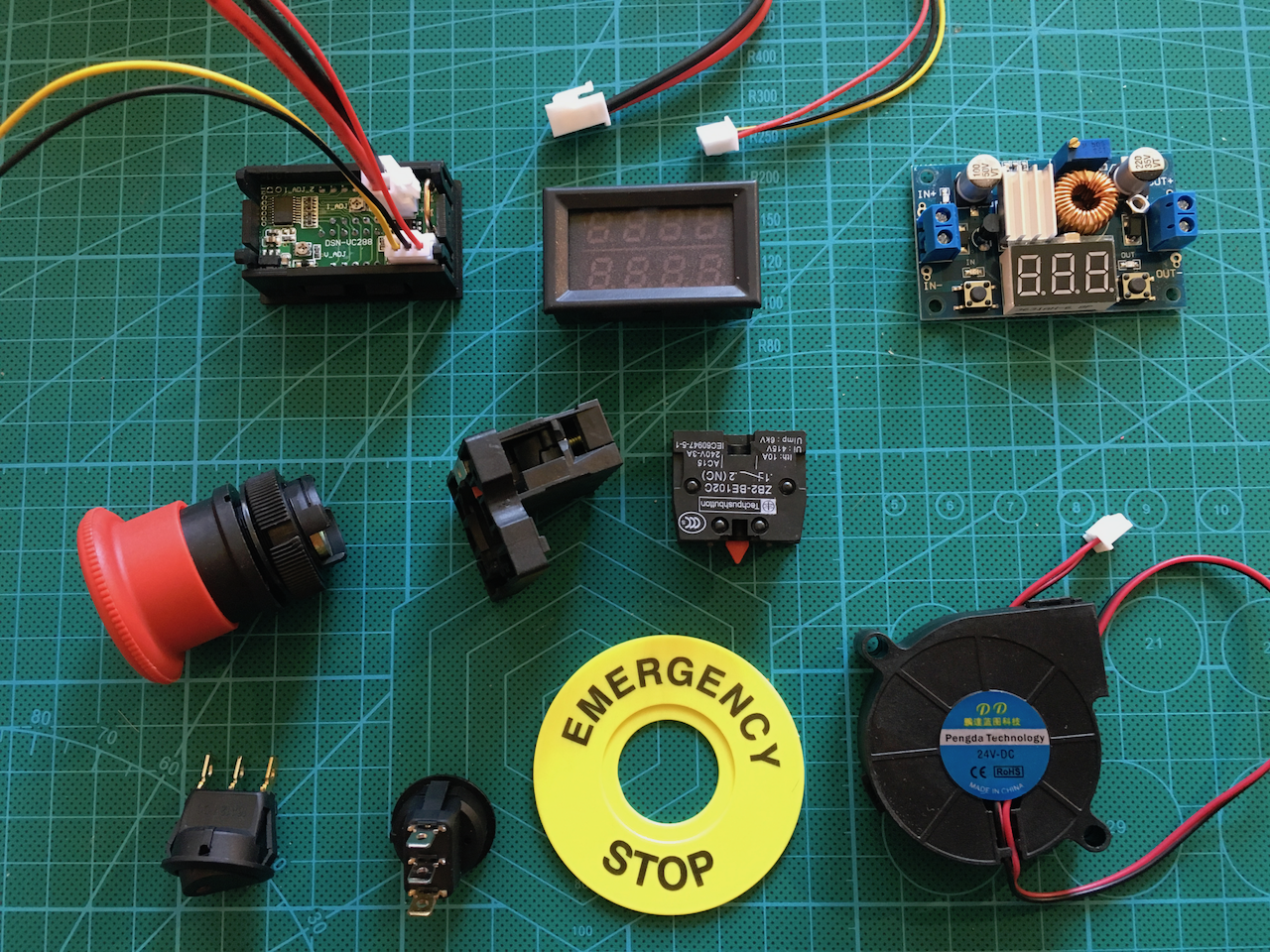 And the design files of the enclosure.