I am happy with the current setup. I added support for the LPD3806-600BM rotary encoder. Its replaces the potmeter in the Base and in Art3LowerBody. (A rotary encoder makes it possible to continue rotating).
The wiring.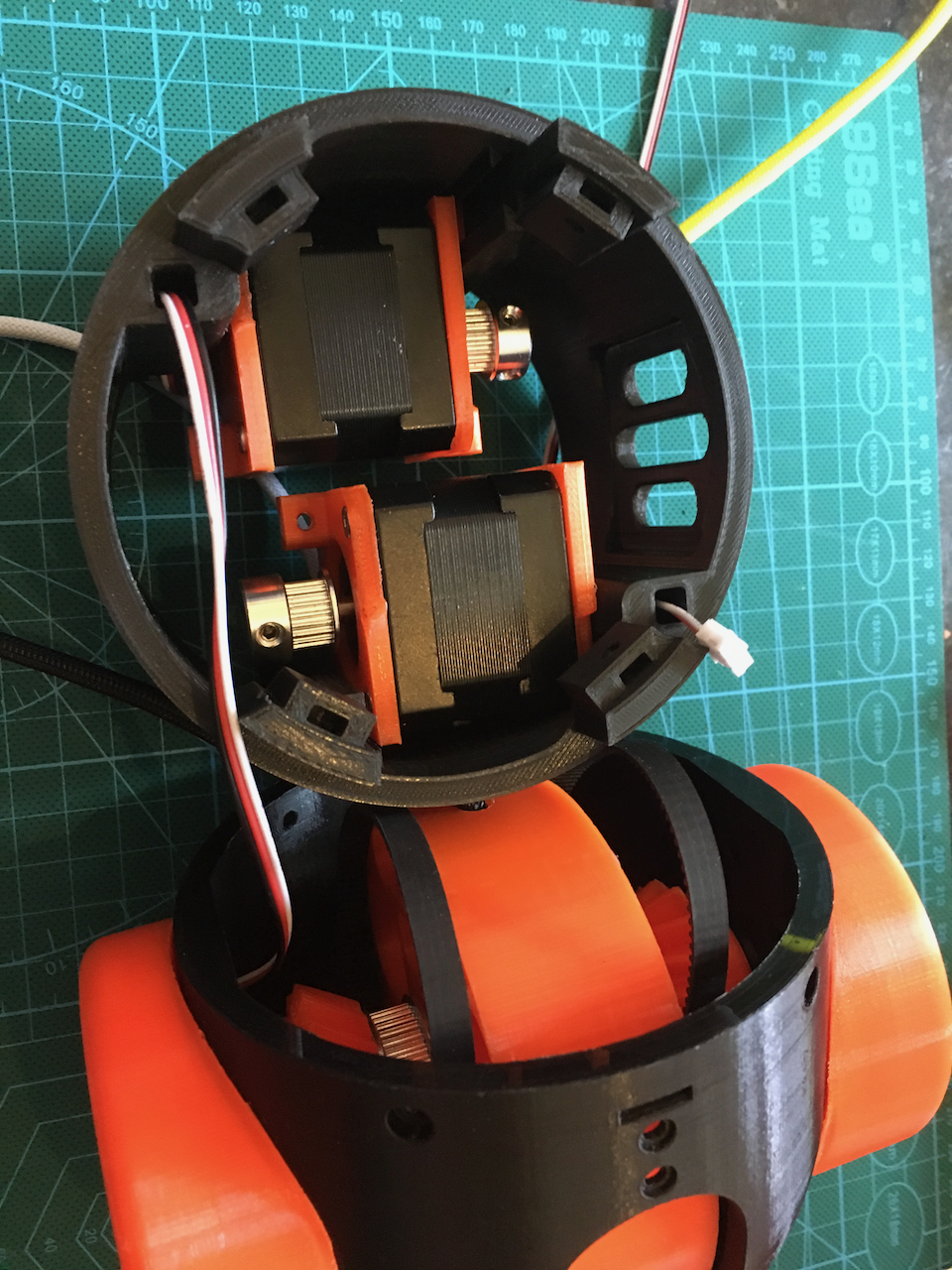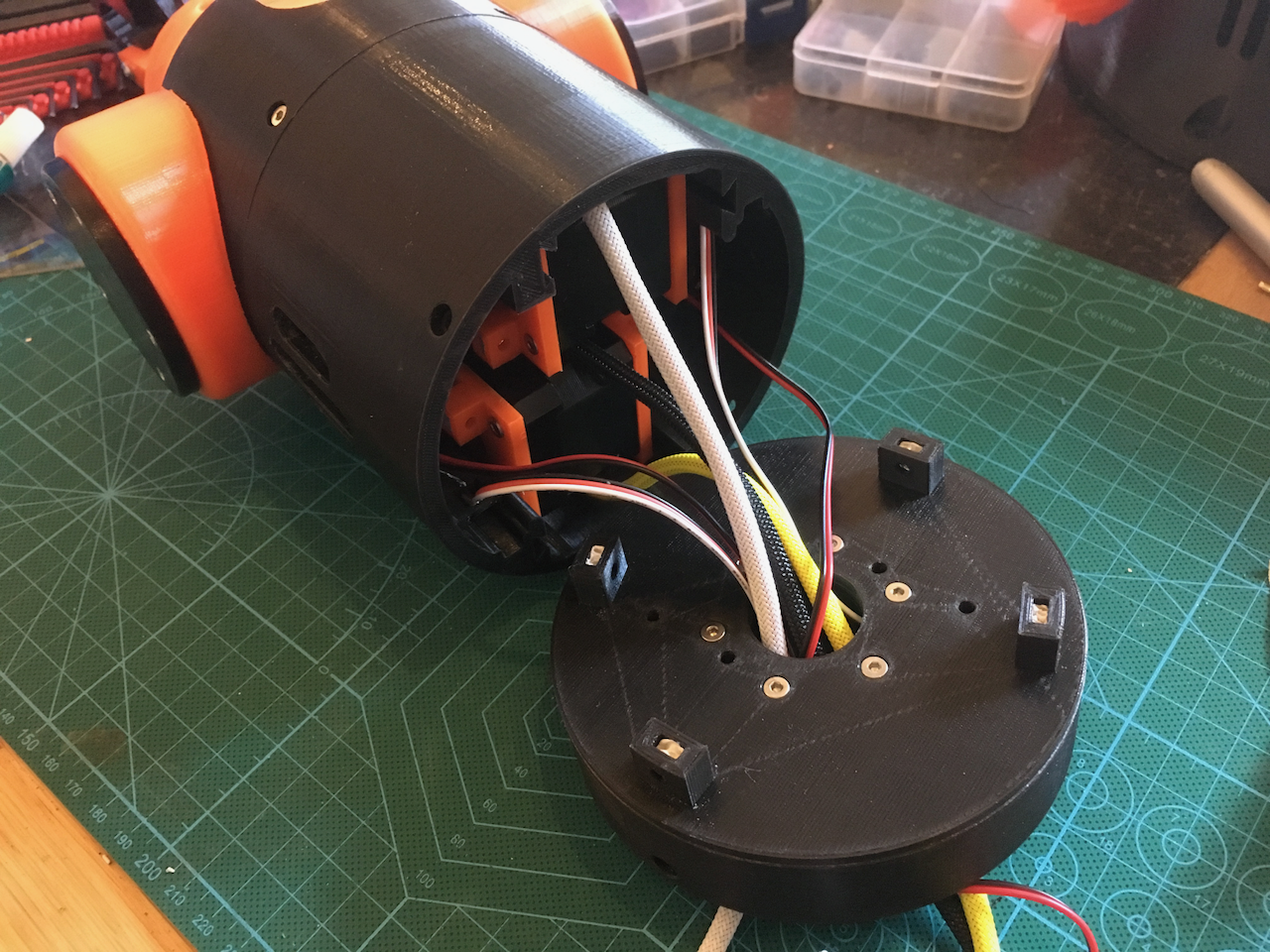 Fully assembled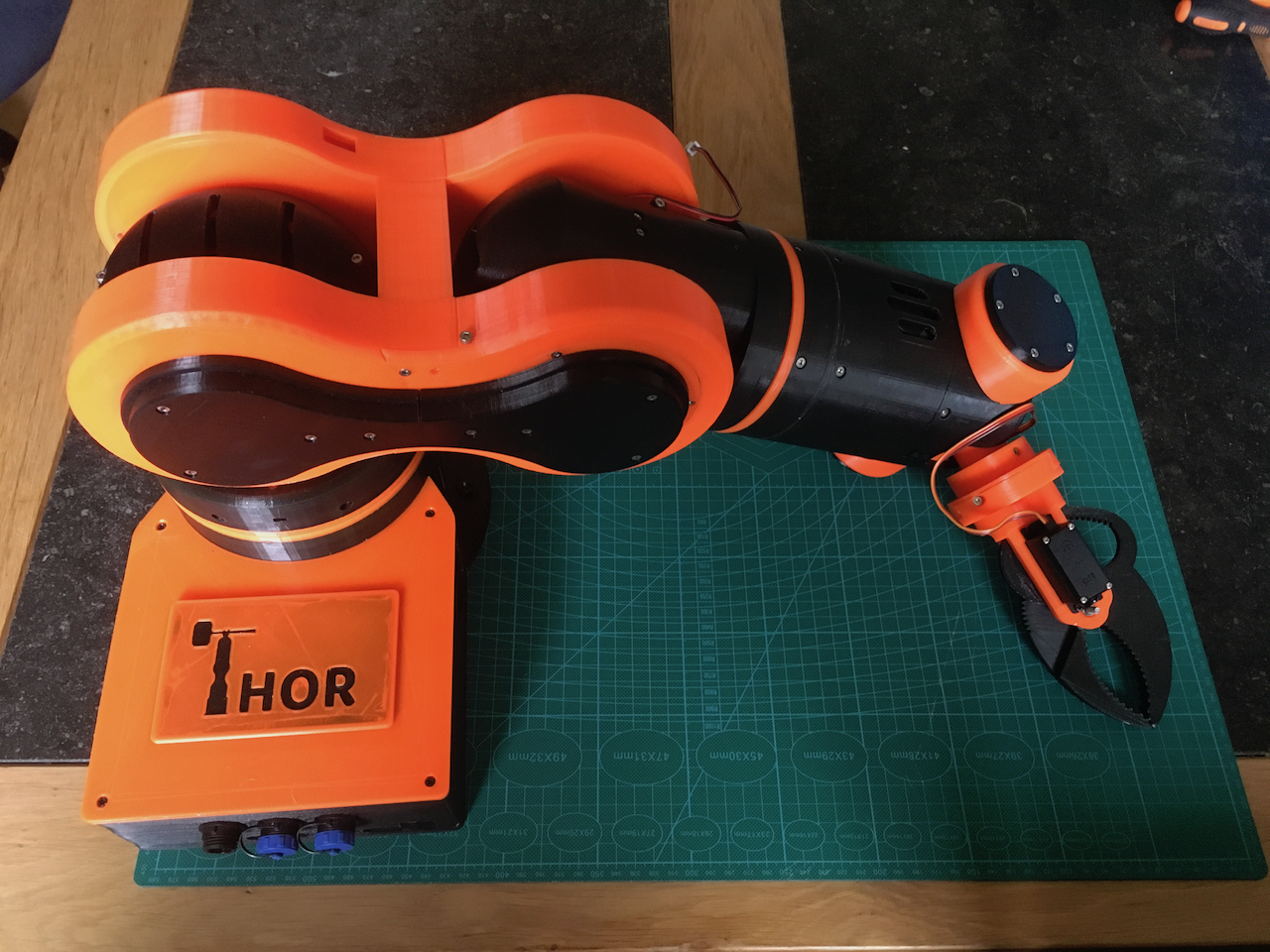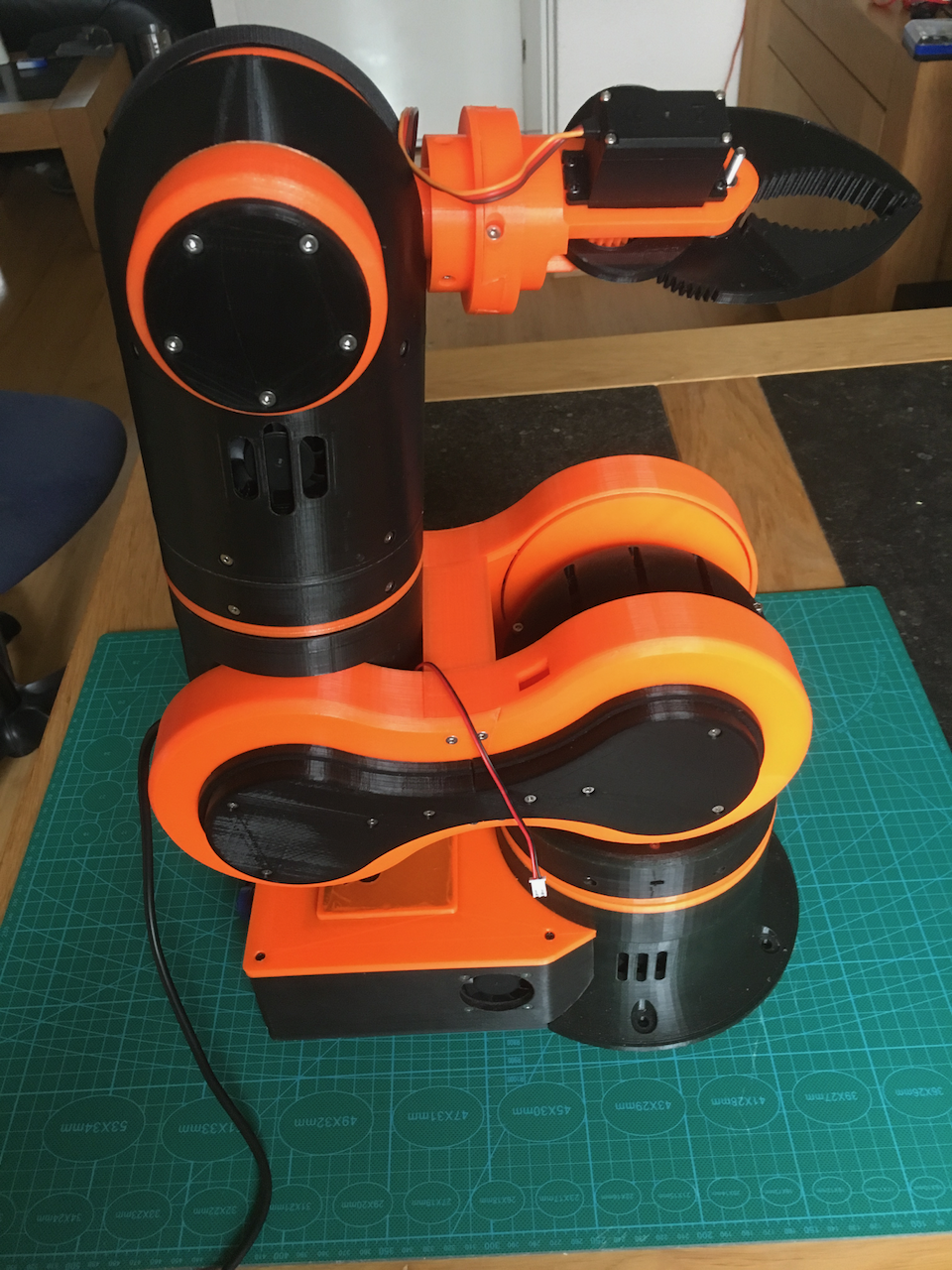 The PCB in the new compartment: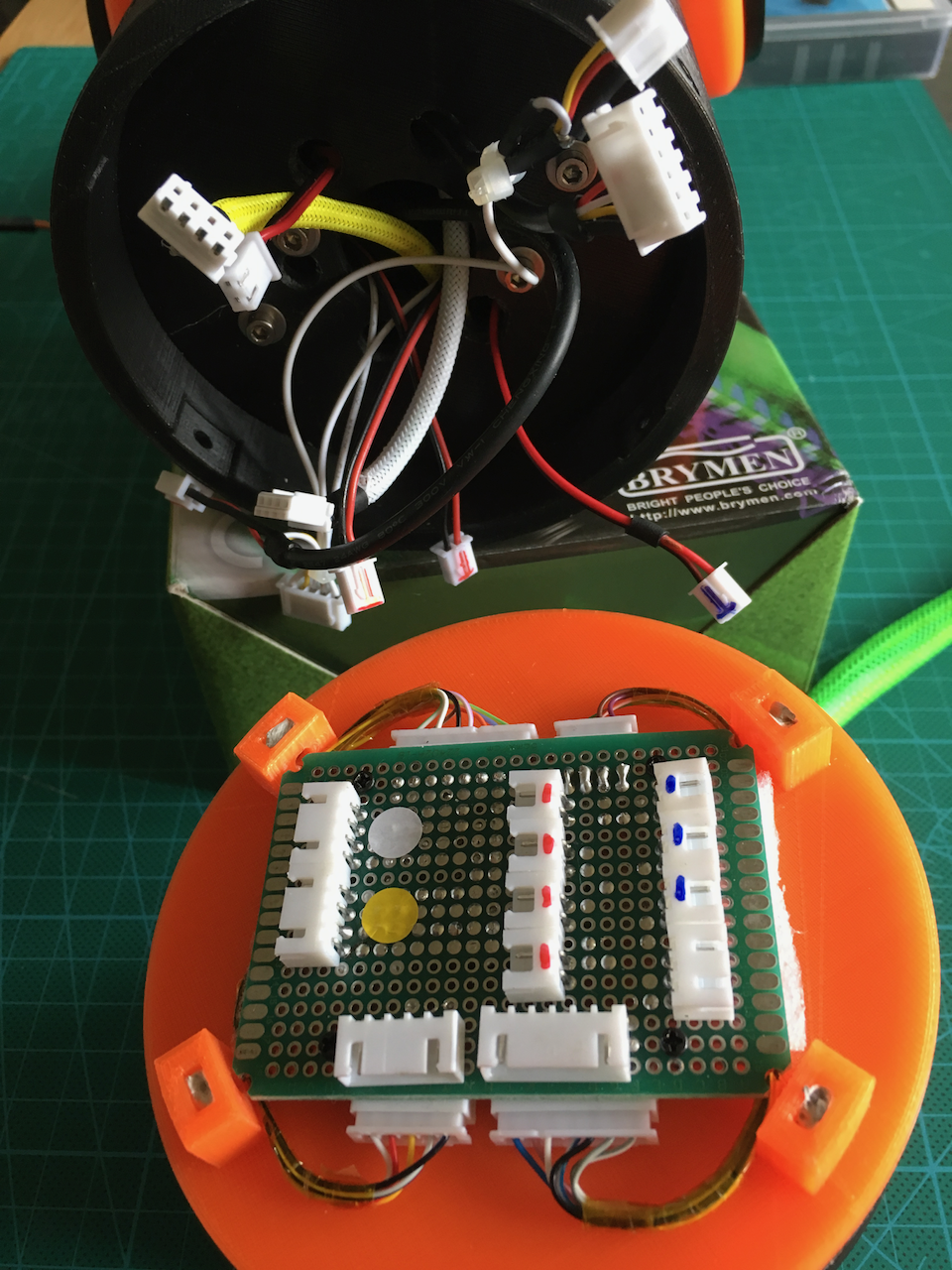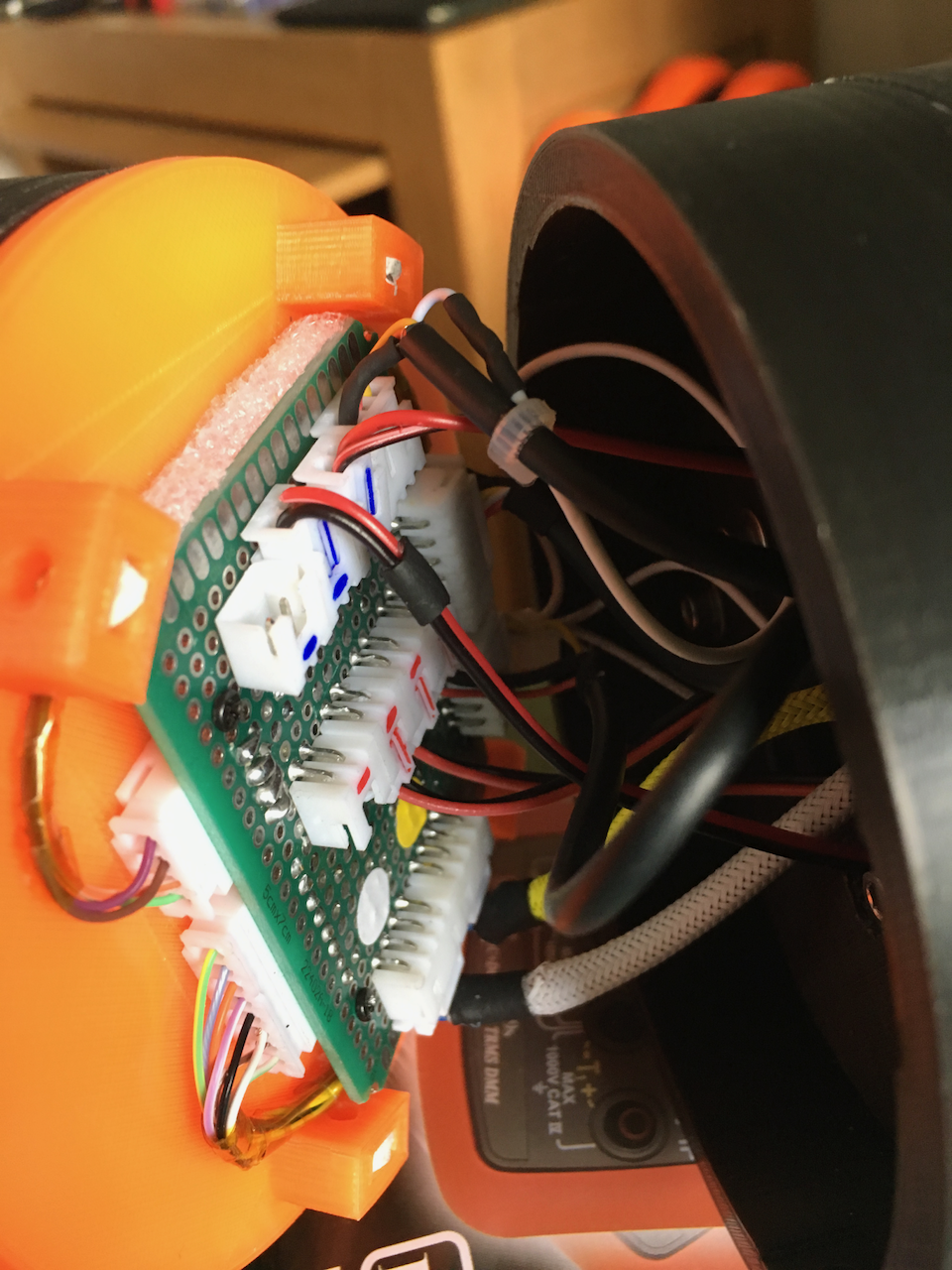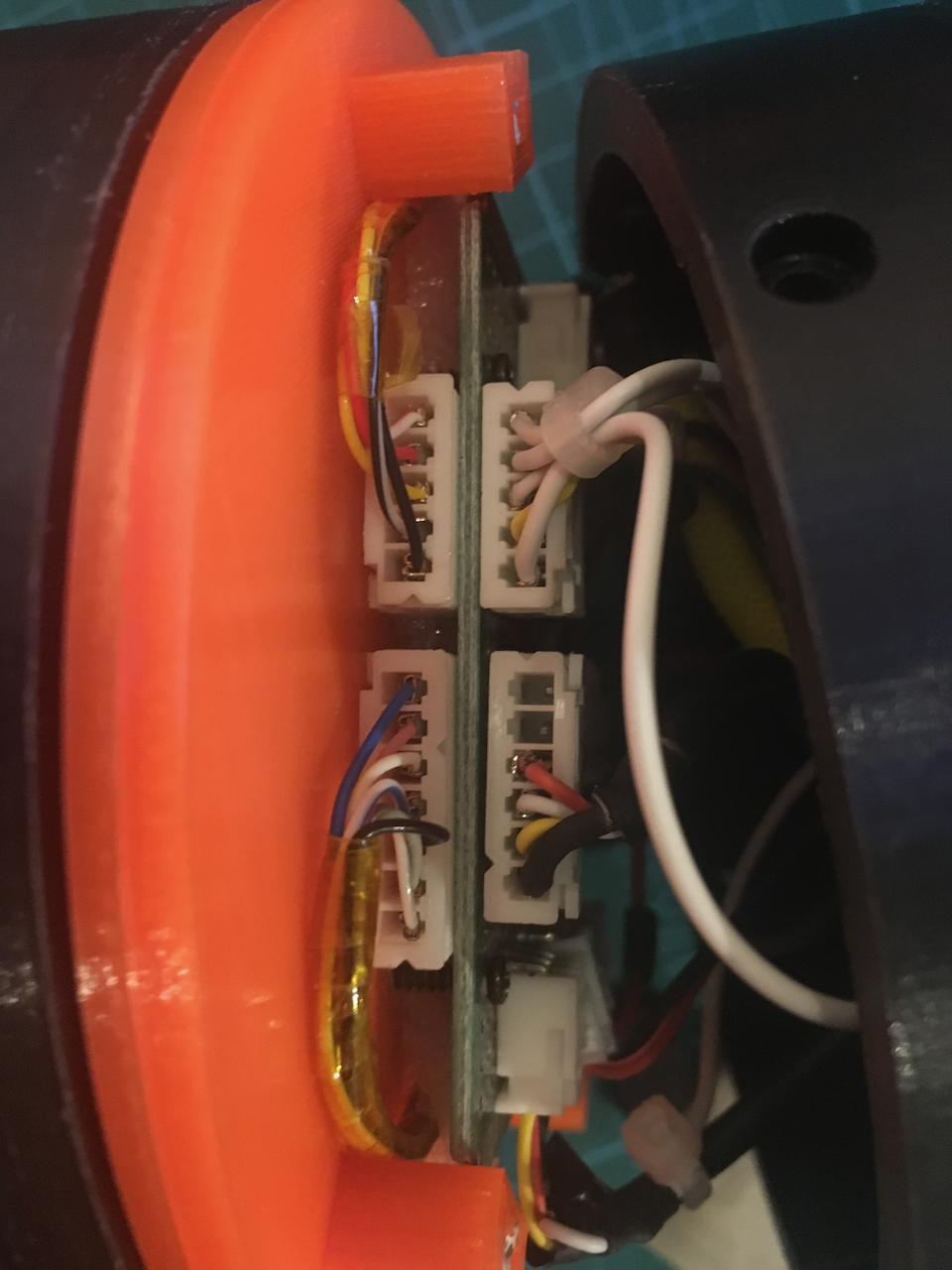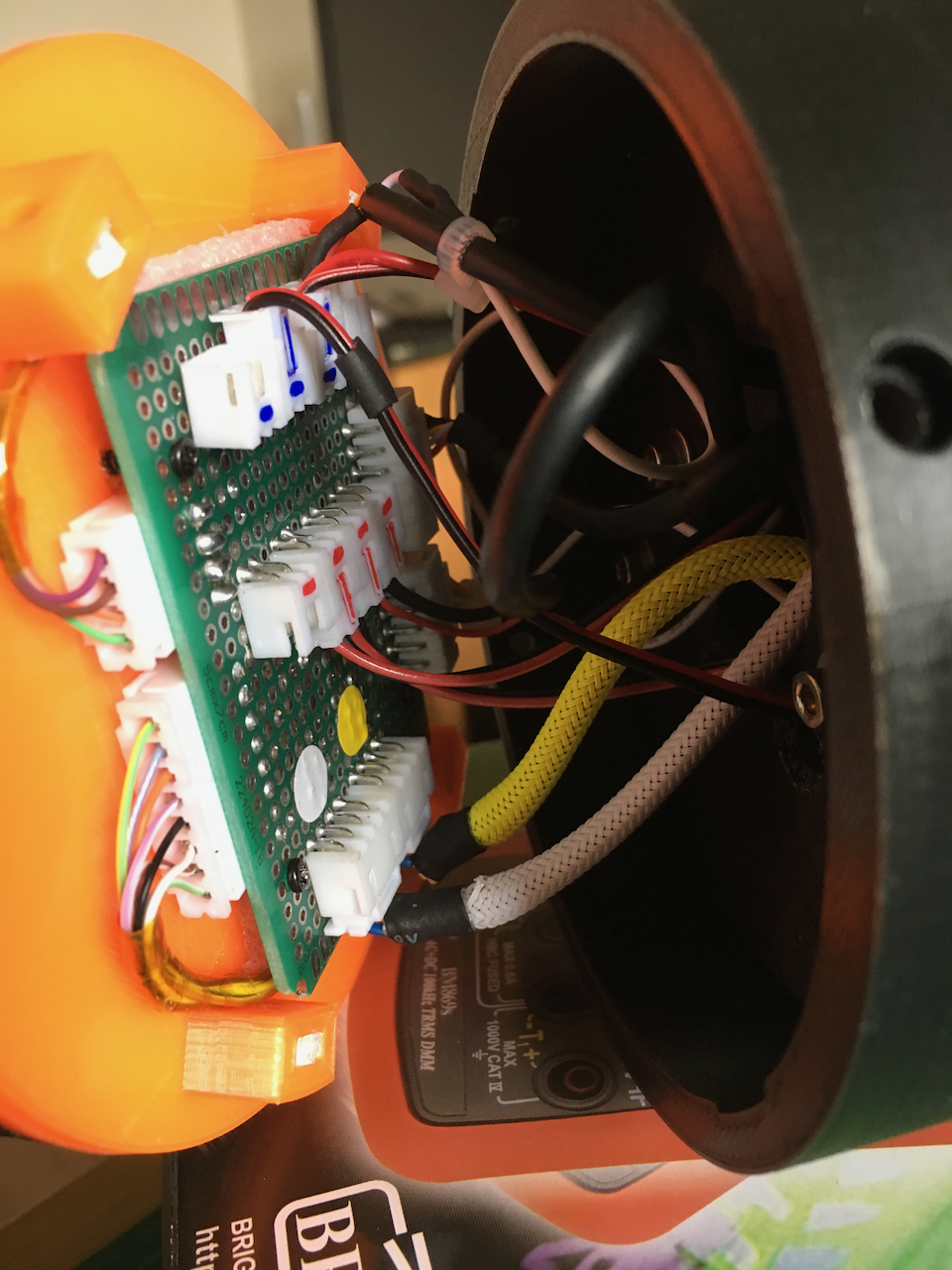 The rotary encoder I used (from ebay). It works with 5V and gives a 3.3V output which can be used on both the 3.3v due and the 5v arduino.
This version of the model is downloadable here:  http://a360.co/2BDyFyW
(It takes a while for the browser to render. Or press the download button on the right top to download the model).
If you open this file in Fusion 360 (free for home use) then you are able to open the tree. Under "Printed Parts" you find all parts. Right click and choose "Save to stl" to make it printable.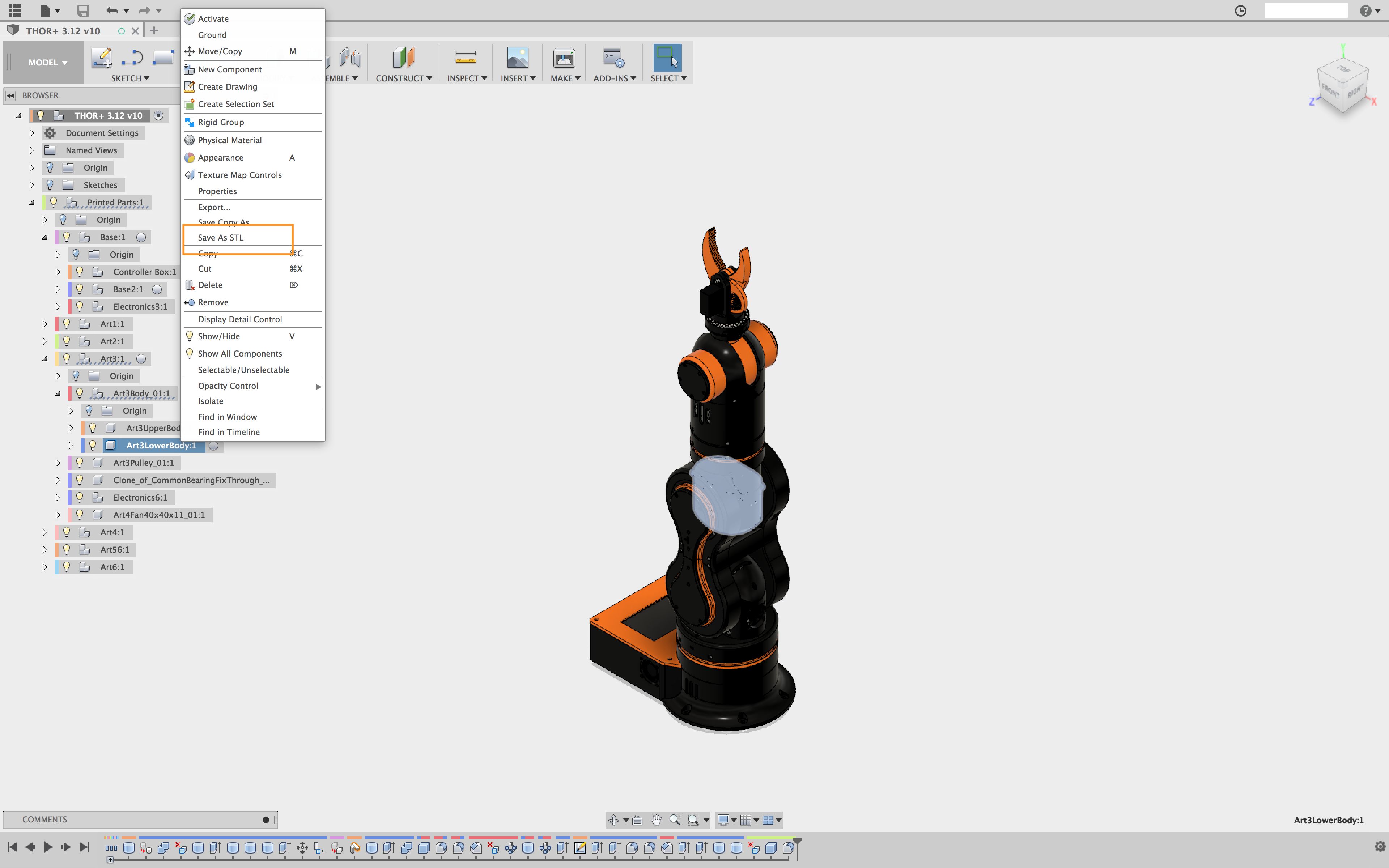 Now I'am going to start to connect al wires and start developing the software.