I just mounted it up on the wall. I'm sure the mounting can be improved rather than using just masking tape.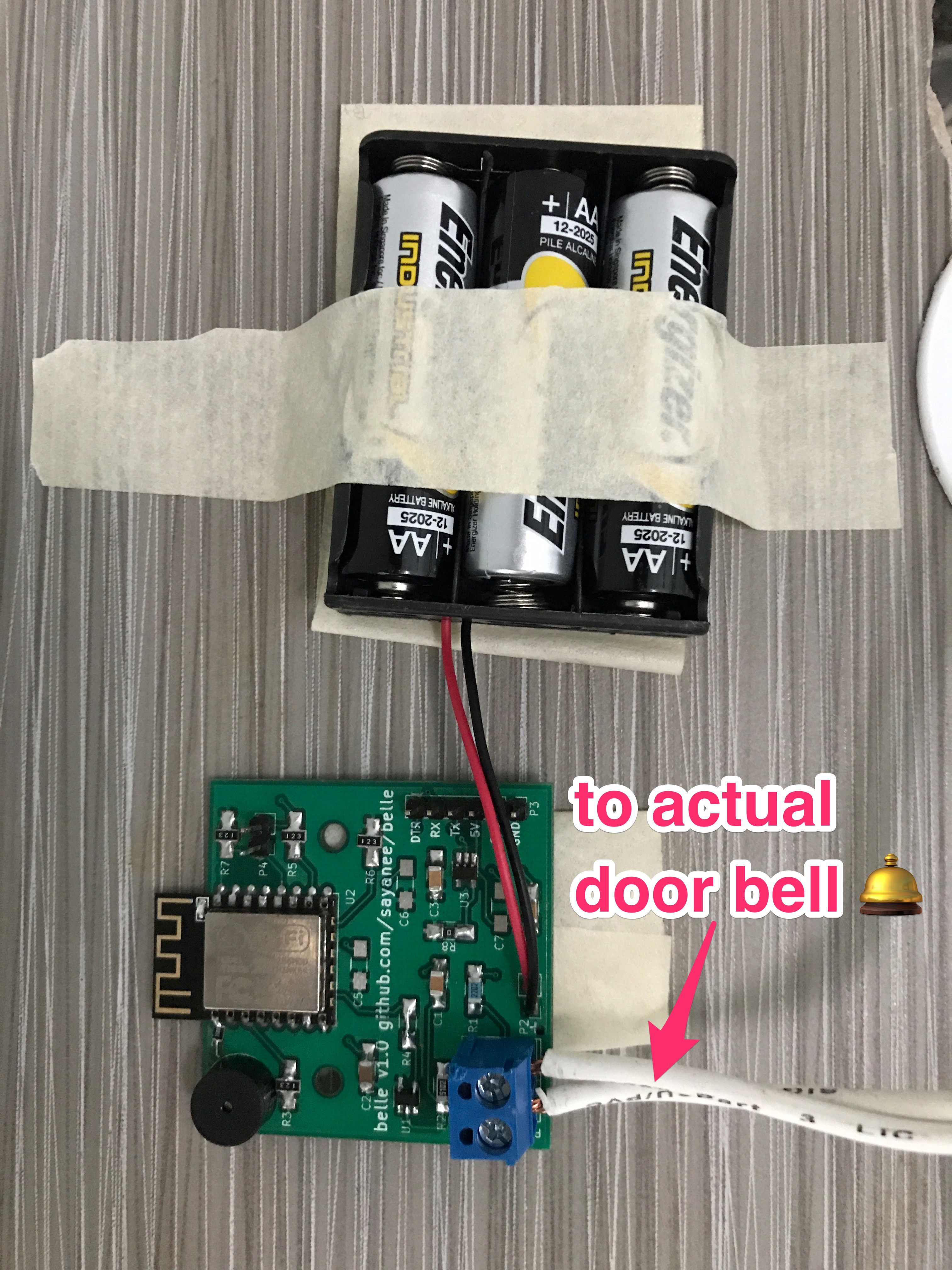 Also, I have connect another IFTTT hook to create a spreadsheet line whenever the bell is pressed: https://docs.google.com/spreadsheets/d/1IVmJAPqfCwMcDdgMnkwIeOWHpnOo70u0uDfnYL4Y8I8/edit?usp=sharing
I'm doing an experiment to see how long an ESP8266 can last with 3 AA batteries. Would be good to learn about power consumption.