So the module itself is on a separate board that is held in to the back of the turntable by a single screw (which screws into the dual-RCA jacks) and a fair amount of hot glue.  To get inside, you'll need to undo the four screws around the back and sides… the top of the turntable lifts up.  (Make sure the tone-arm is secured.)
The 2-pin JST connector in the corner is where the low-voltage AC power supply comes from the transformer to power the audio circuitry, and over on the far side, is a 5-pin JST which carries audio and, I think, DC power.
On the other side of the board are the RCA sockets, which provide line-level audio outputs for connecting the turntable to an amplifier, and of course, the USB connection.

As mentioned in the description, the business end of the module is a C-Media CM6317 USB-Audio chip, which features dual ADCs for sampling microphones.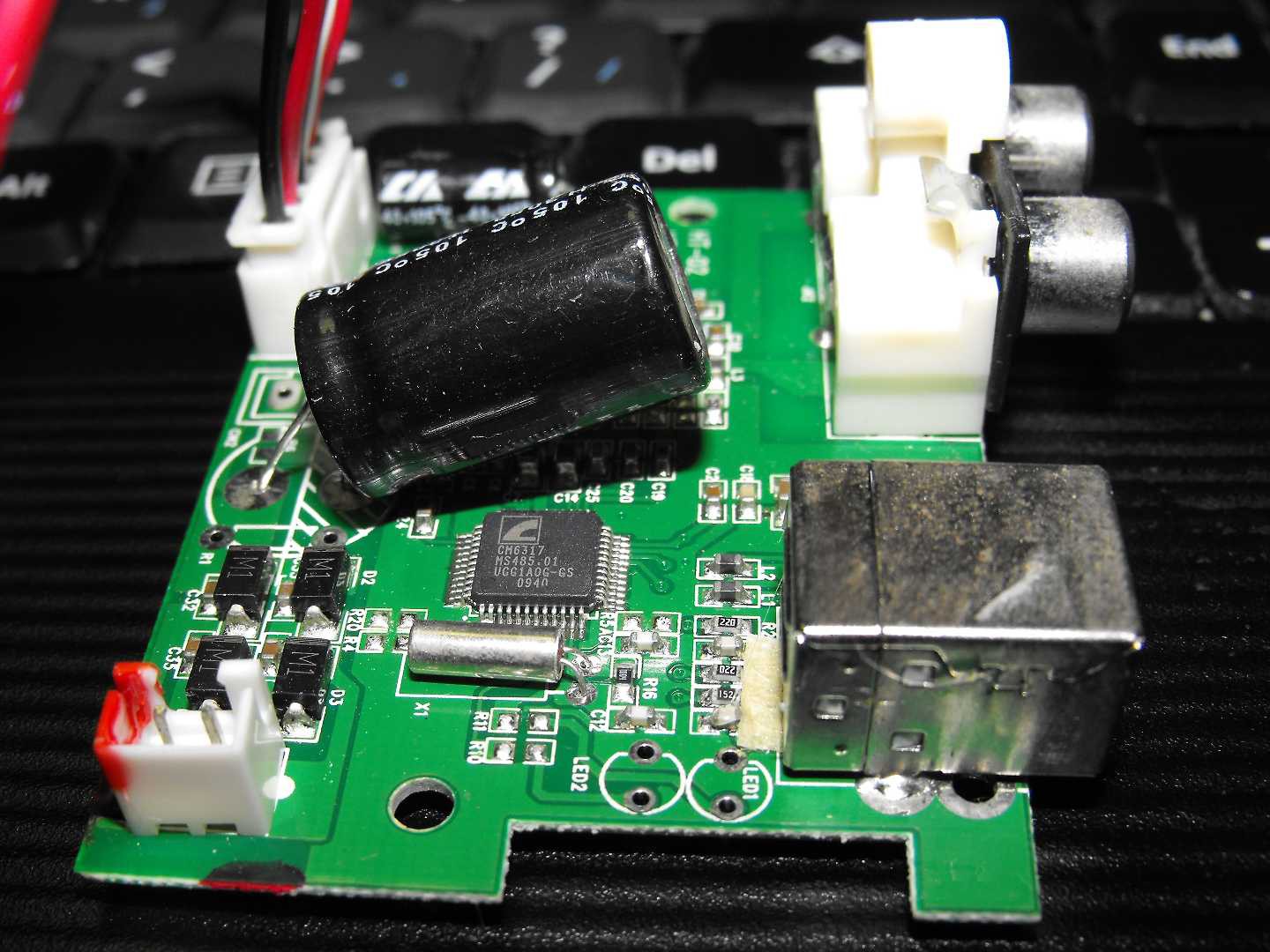 I note the presence of footprints for LEDs and the current-limiting resistors to go with them, the CM6317 also mentions having GPIOs on it.  My first change though, I think, will be to stand those capacitors up properly.
The traces to the RCA sockets' centre pins appear to go direct to two capacitors, so I suspect I can convert this to an input by removing those capacitors and tacking wires on to the old footprints, possibly via an attenuator pad to the 5-pin JST.  Exposing the GPIOs will be a stretch goal.