Wiring is done as of last night, so here is what it looks like with my minimalist cape.  All the components are on the side you see, so nothing sticks out the back allowing it to fit in the 3/4in thickness of the MDF.
It's simple enough it could probably be a single sided hand solderable board.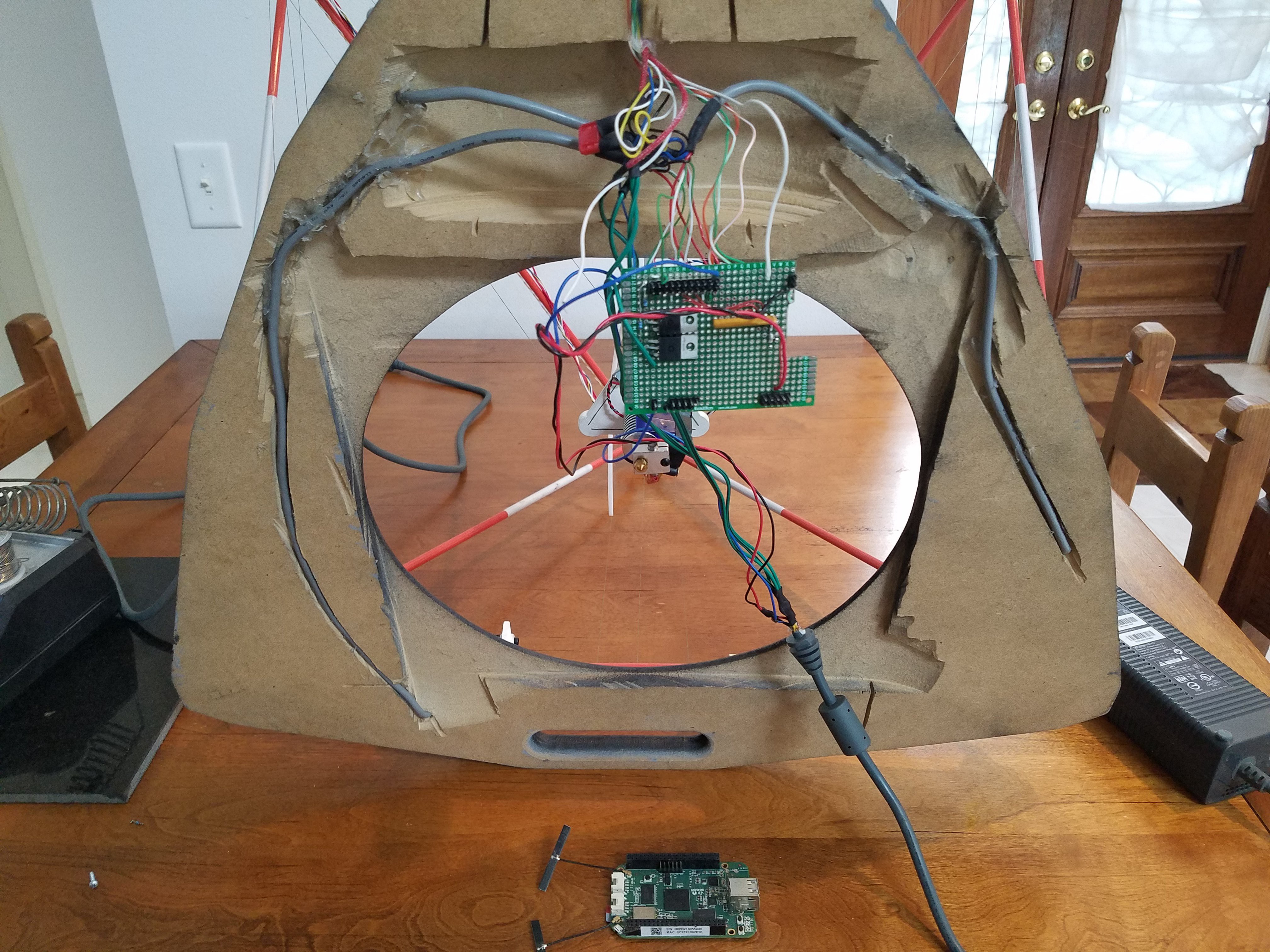 Using the BBGW, it will have a wifi interface so it can be closed up.  It runs on the 5v VSB of the xbox 360 supply and is hooked up so it has software control over turning on the 12v portion of the supply.  
So the majority of the printer is not under power at all until you start a print, but you can still upload your files, access the interface, etc.  By far the most energy efficient 3D printer I've ever built...
Machinekoder is working on another Machinekit build/config to match my cape based on Debian Stretch.
He provided a flash image, which I haven't been able to test yet.