FAIO switch is using a Adafruit Feather board in its heart to process the switch actions and translate them to understandable commands via HID Keyboard profile that are sent to host device through USB or Bluetooth 4.0.

Adafruit Feather is a low power device ( 3.3 V ) and offers a connector for any of types 3.7V Lithium polymer batteries which makes FAIO a portable switch interface.

FAIO comes with an on-board Sip-and-Puff switch device which is based on prototype "sip and puff" interface project that Jason Webb posted on his blog.I am using the same gauge-type pressure transducer he suggested but FAIO is operating as a low power device which means the amplified resulting signal should naturally float around 1.6V.

The interface offers two 3.5mm Audio Jack inputs which is used to connect up to two adaptive switch buttons.There are three additional Grove Connectors which can be used to add additional adaptive switch buttons through Grove to 3.5mm Stereo Jack Adapter module.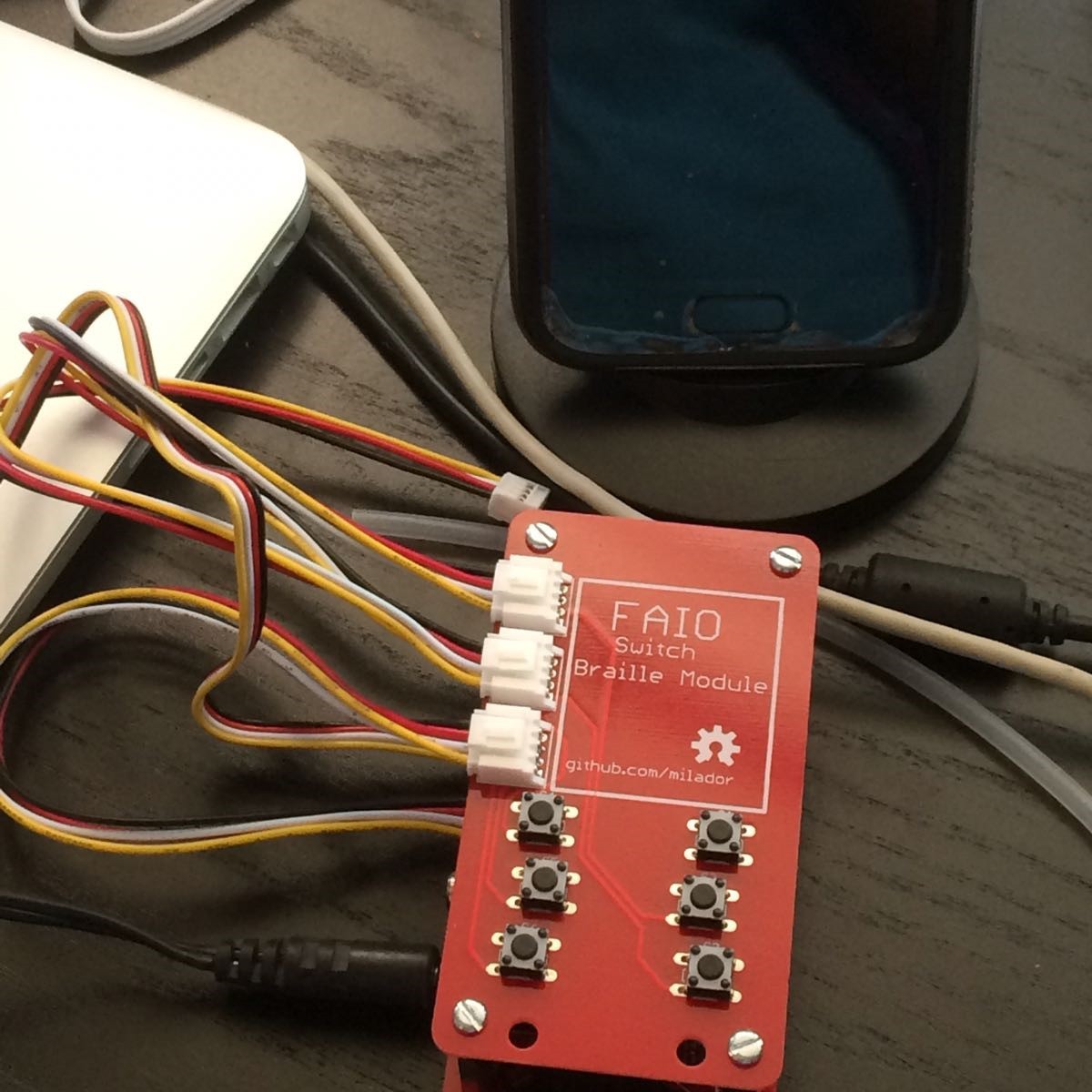 FAIO offers three Grove Connectors which can be used to attach additional Grove modules such as Touch Sensor or Button module  to make them work as input switches.This could be a great opportunity for developers to make new types of switches.The three Grove Connectors can also be used to attach braille keyboard switch module which is a board with six tactile switch buttons.