Some picture of the display, first release. Here it wait to receive the message from the master arduino: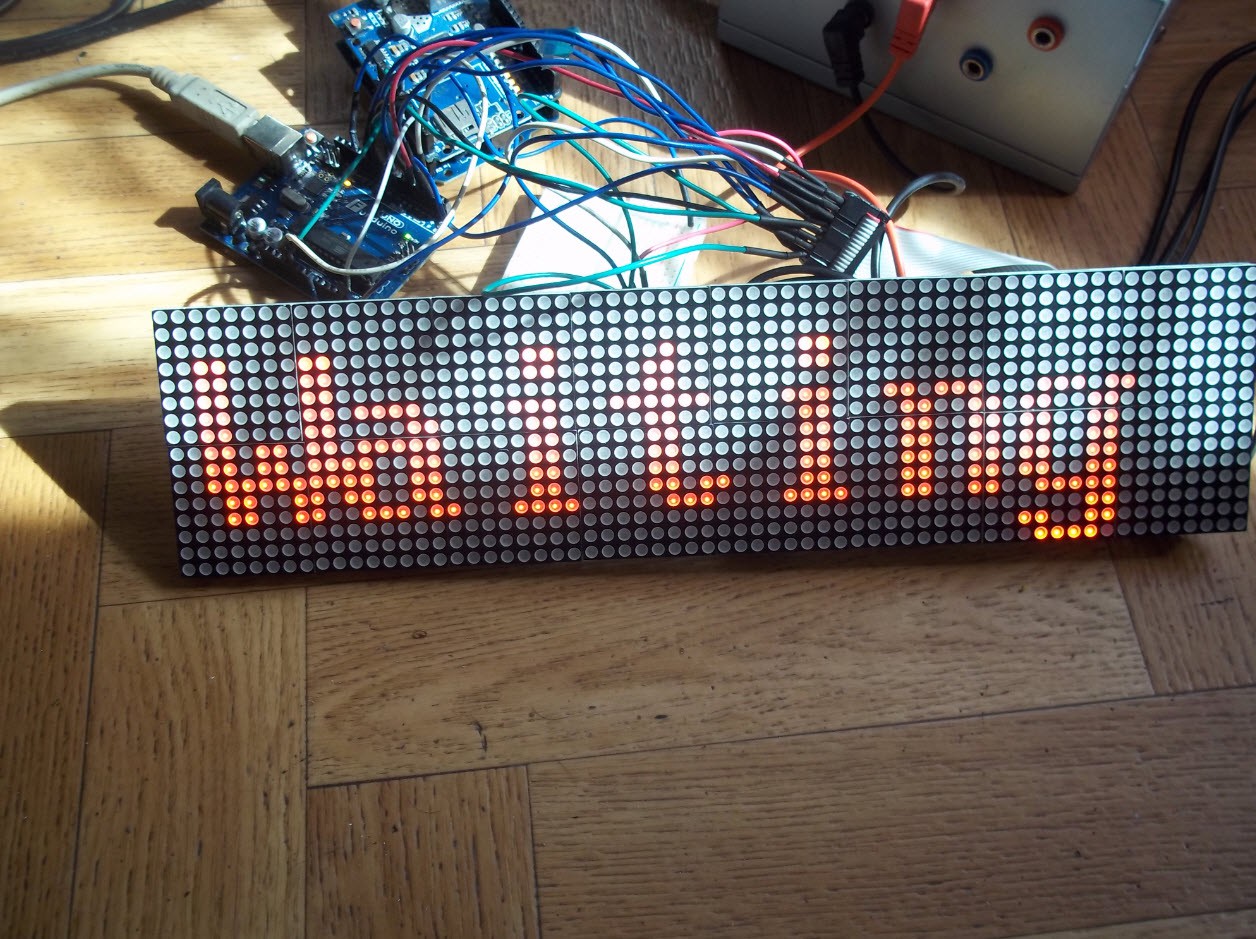 When he recevied the data, message is displayed: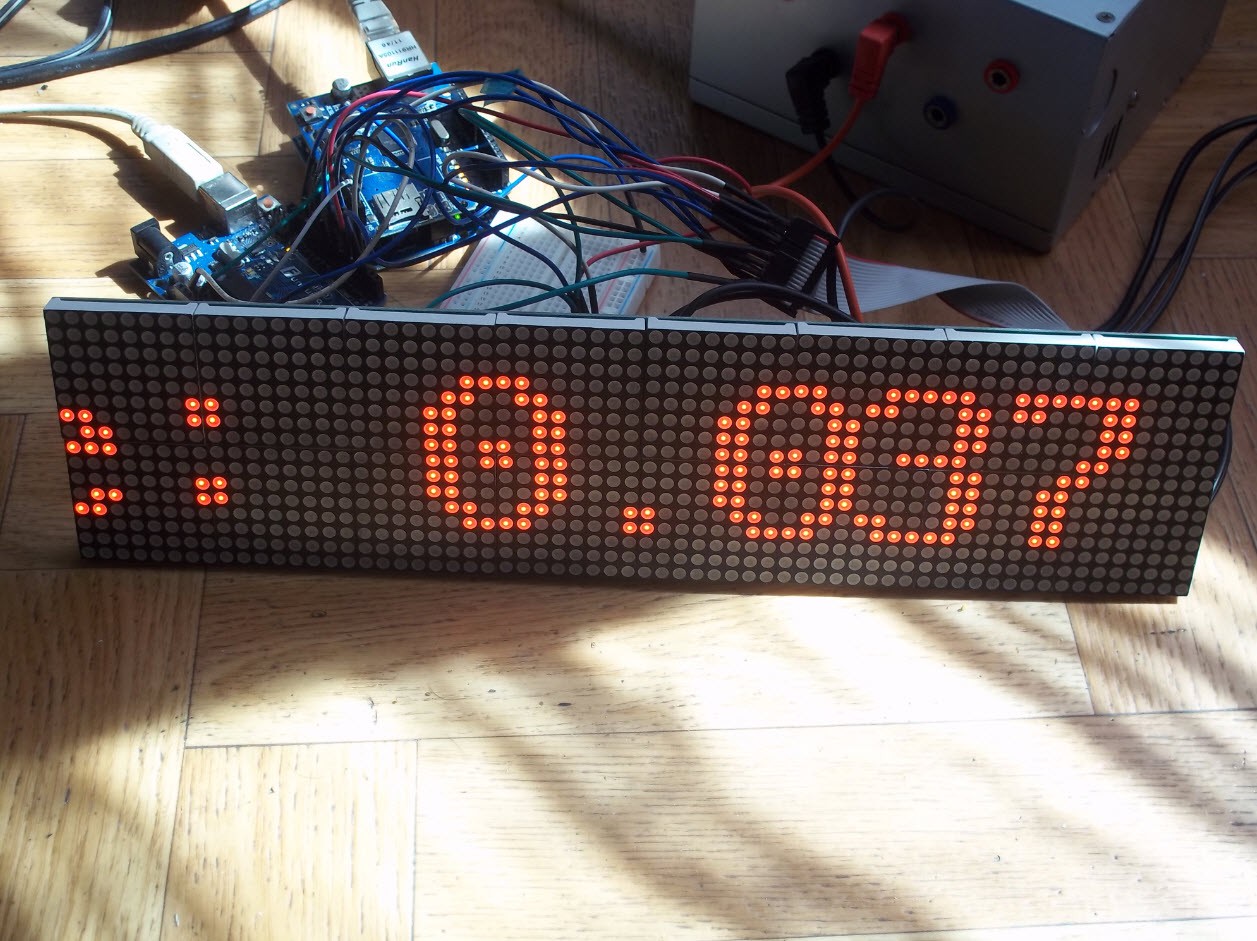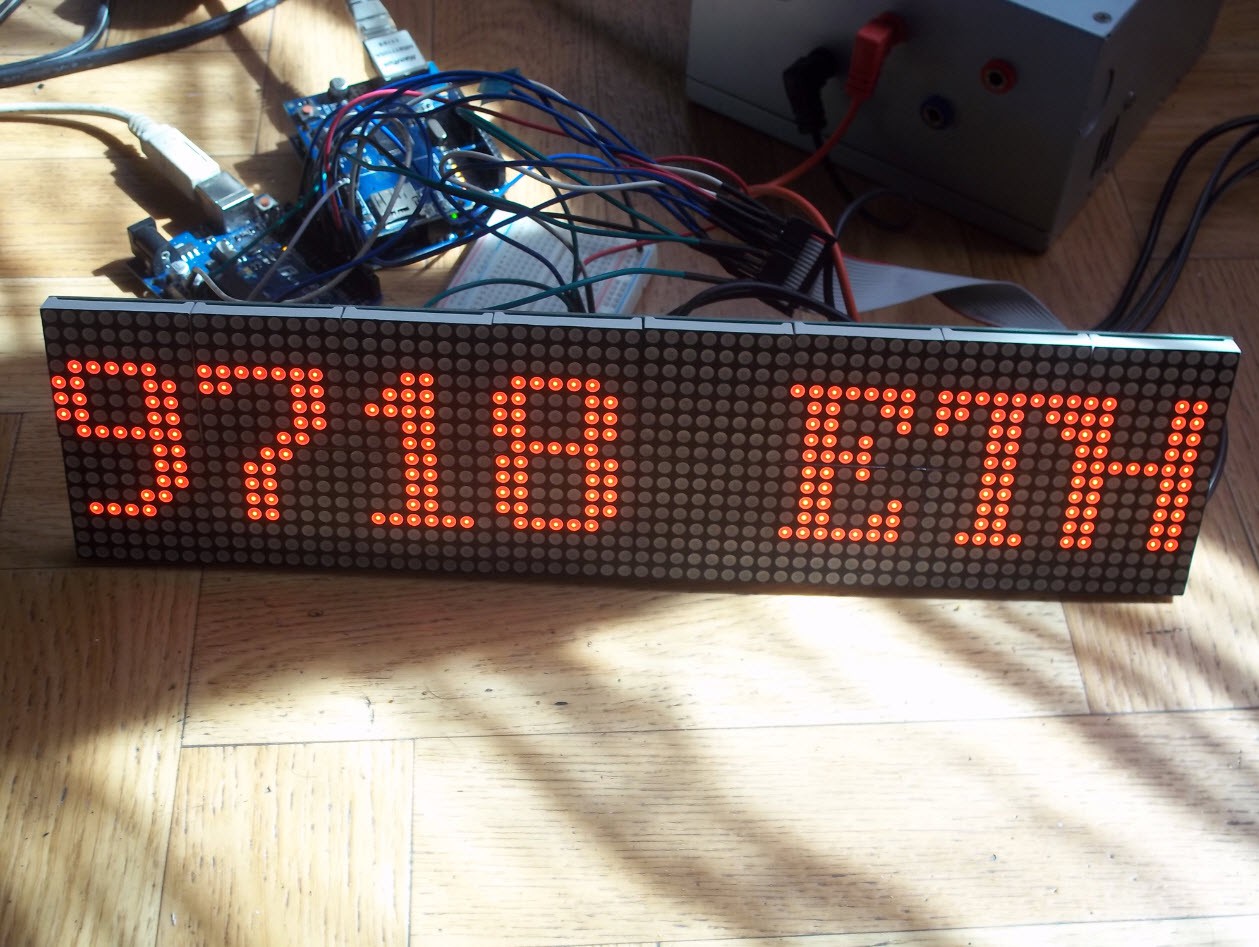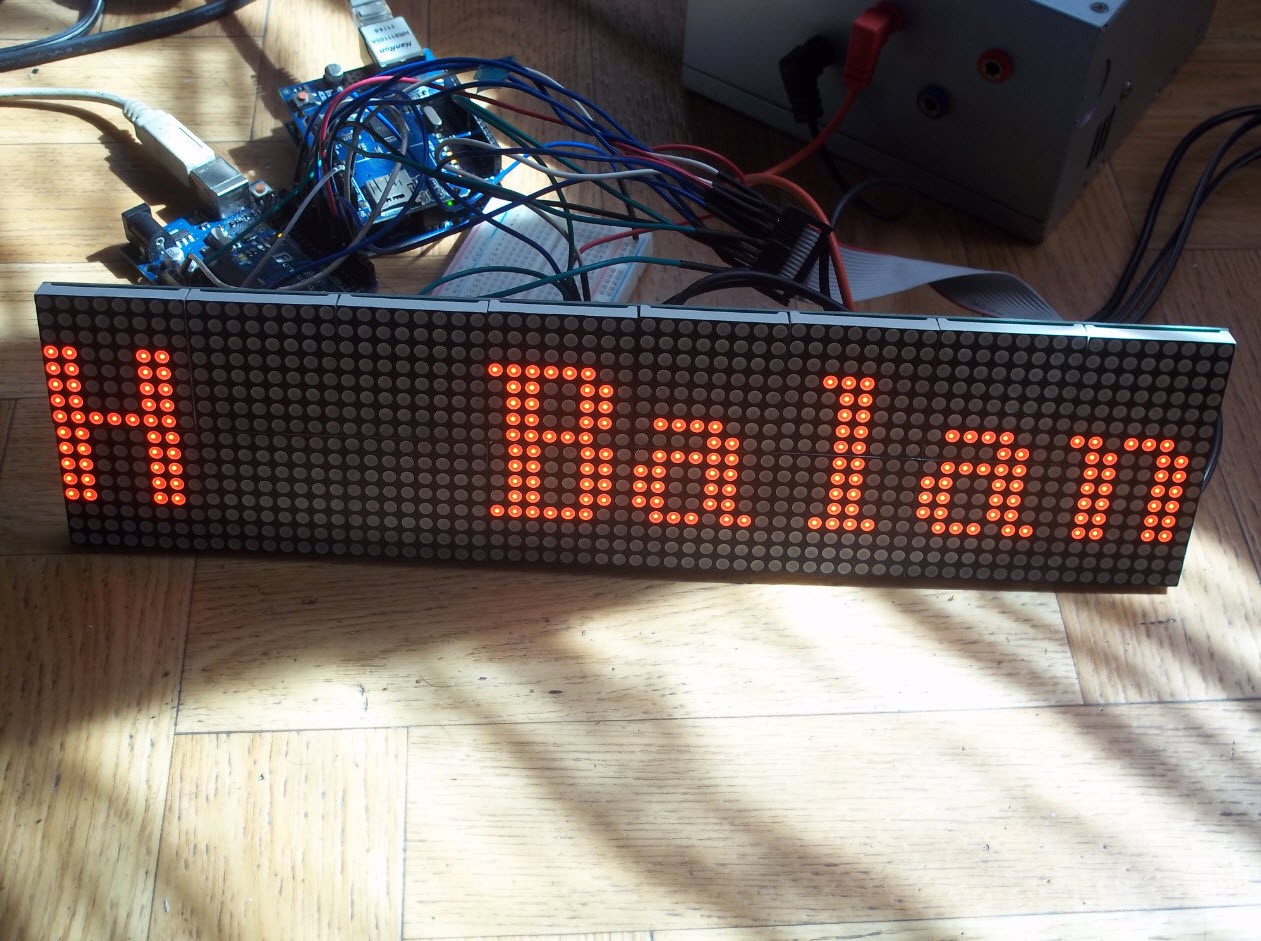 This display is marked as HLVLED-F3.75R-16S on the silk screen, believed to be manufactured by HLVLED in China, i've not so munch info about it and their site looks like hosted on a 56k server, unreachable.
There is some seller on eBay named canton-electronic who sell them for 30$USD he also provide some arduino code he made himself to control the display, although i've not tested exactly his codes.