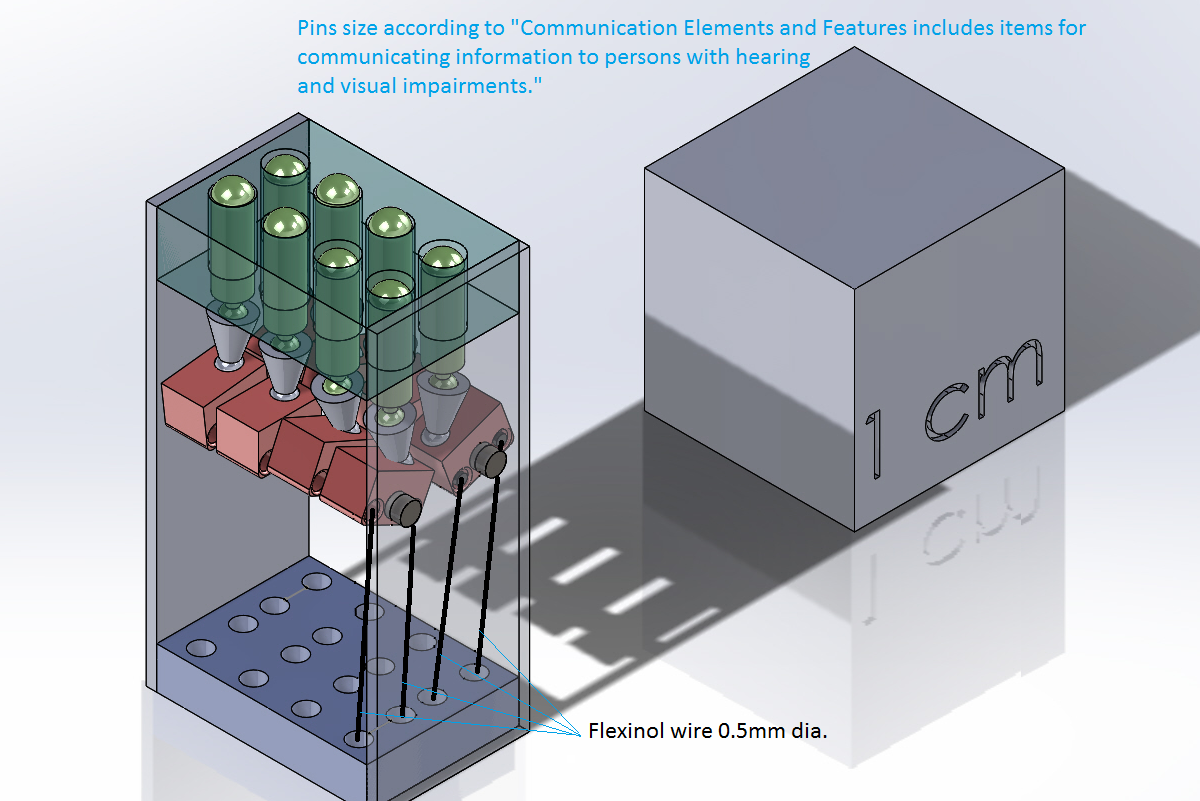 The idea of the new Molbed: Flexinol actuators instead of the magnetic actuators.
Activating the coils on Molbed 1.0 posed some problems: the "kickback" of the magnets moving was sometimes strong enough to affect nearby pins, and reducing the power was sometimes not strong enough to activate them.
To avoid this, a flexinol wire can be used; modulating current can be used to shrink its length by approx 0.5%; for each pin, two wires of approx 24mm will be used; they will provide 1mm of movement that is amplified with a lever mechanism.

Most of the parts will be 3D printed, with a high definition resin 3d printer. The pins will be probably metal 3d printed, and the base of each character will still have electonical connections, breadboard friendly.