A quick update of the openSCAD file to fit into the new printer. The screw holders and the joints have been updated as well to fix previous mistakes. Following are a series of photos and the improvements being shown by the photos.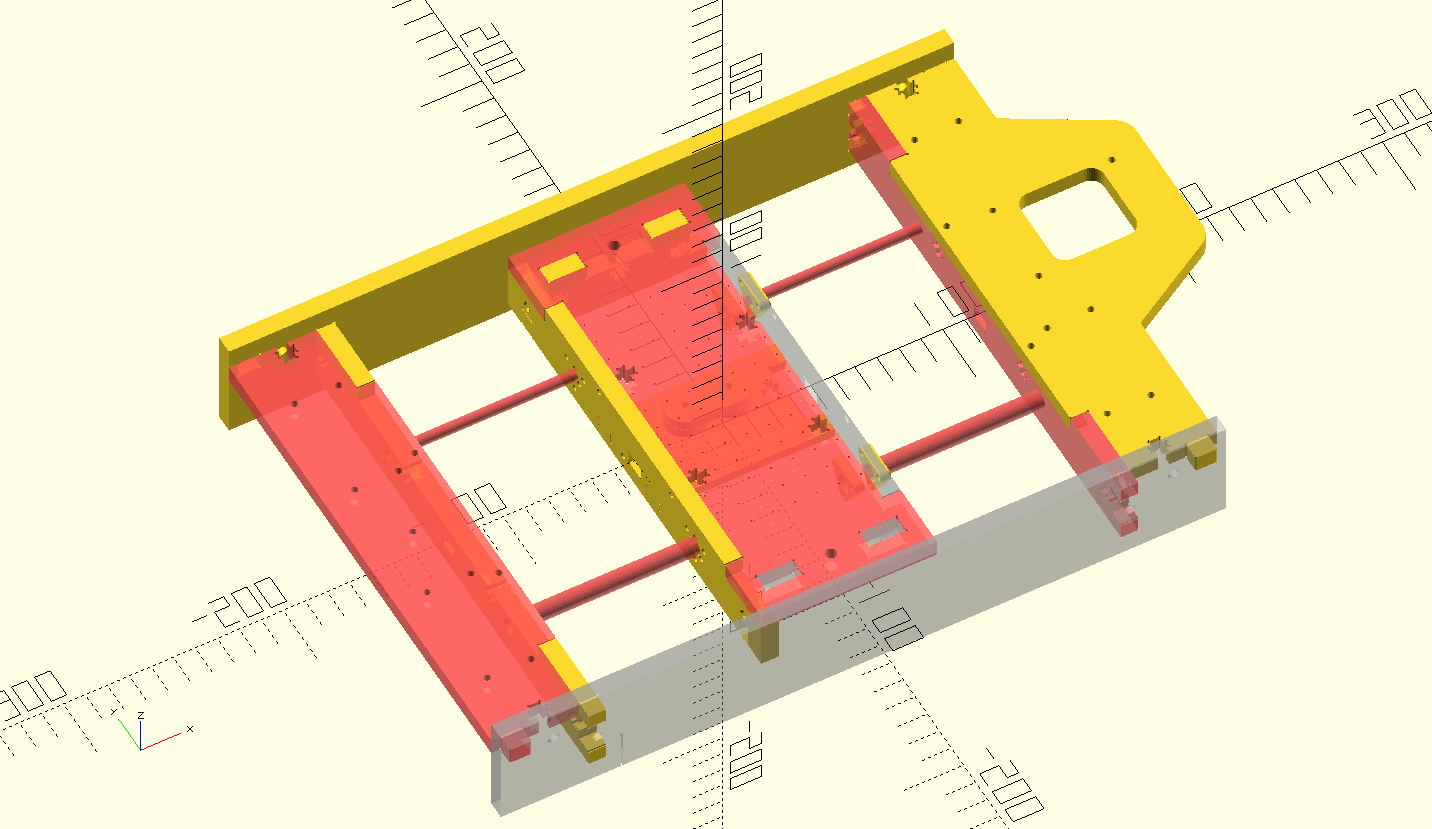 Improved bearing slides to use ball bearings captured in acrylic cutouts for a smoother slide action. The dark acrylic parts holds the bearings in place. With a bit of filing the fit was perfect and has much lower friction than the previous iteration.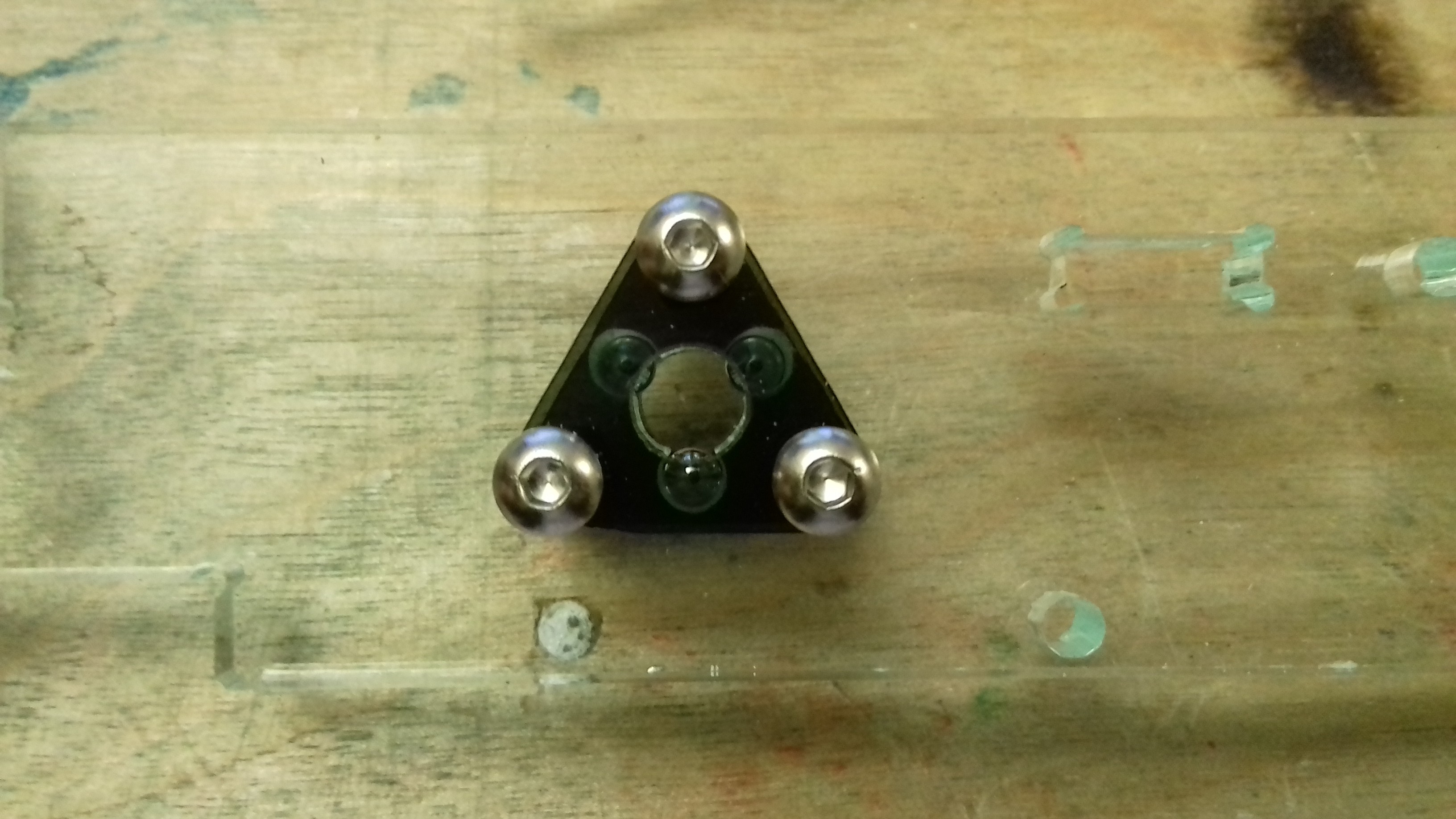 The fit is spot on into the printer and it is much sturdier. It has a rigid metal frame and plenty of room to mount everything.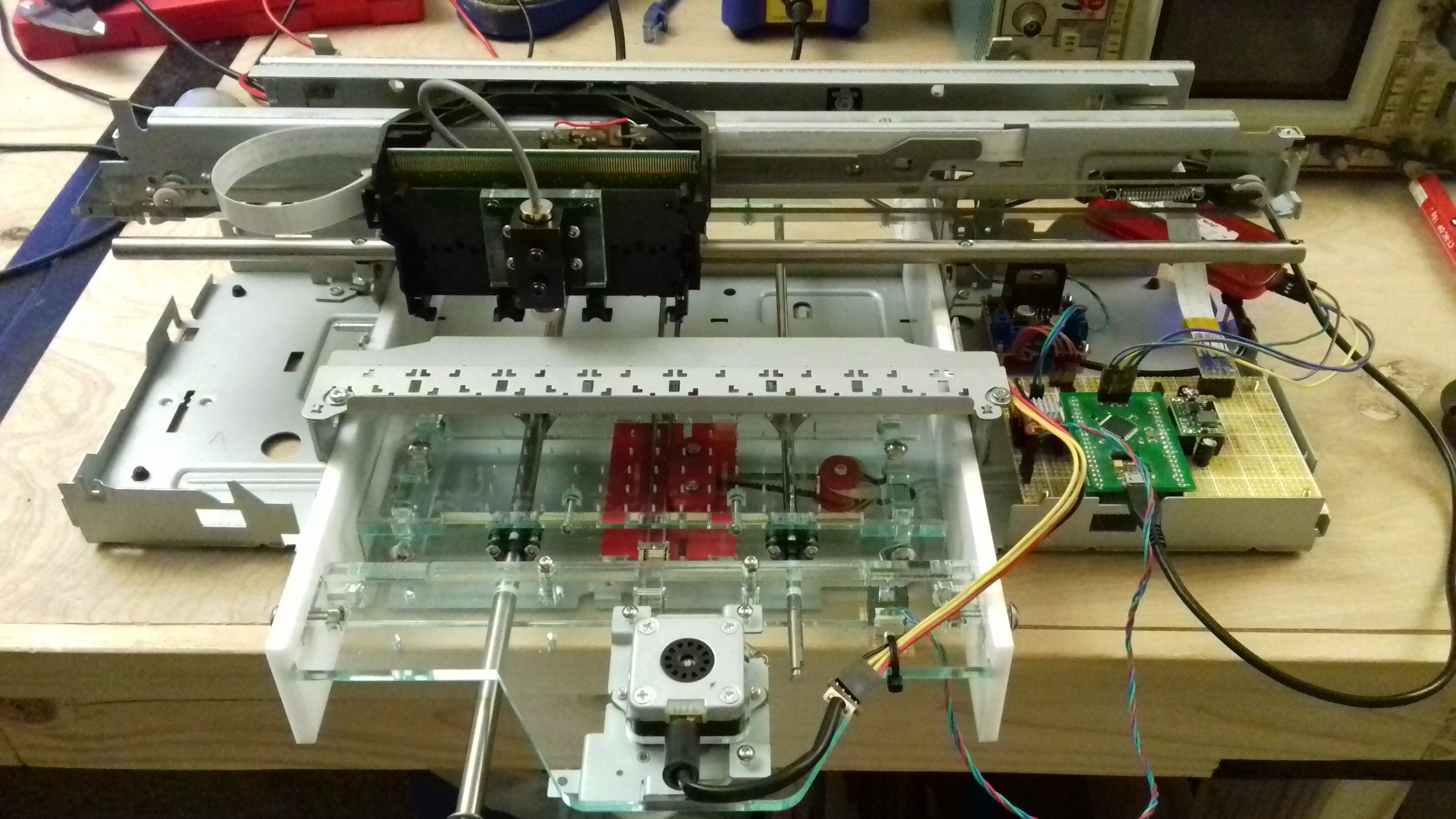 The electronics have tidied up and mounted with standoffs. Data to and from the print head uses the original flex cables. The laser driver is implanted in the print head to eliminate high current pulses going down the flex cable. There is room left for an SD card holder and a screen.