Yay! First prototype assembled! I got to use the biscuit jointer and Glue applicator from lamello. Here are some pictures of the process.
First drawer assembled with a clear plexi glass baseplate. There is one biscuit in each joint. It is quite strong. I have quite a few plans on how I am going to make this drawer better.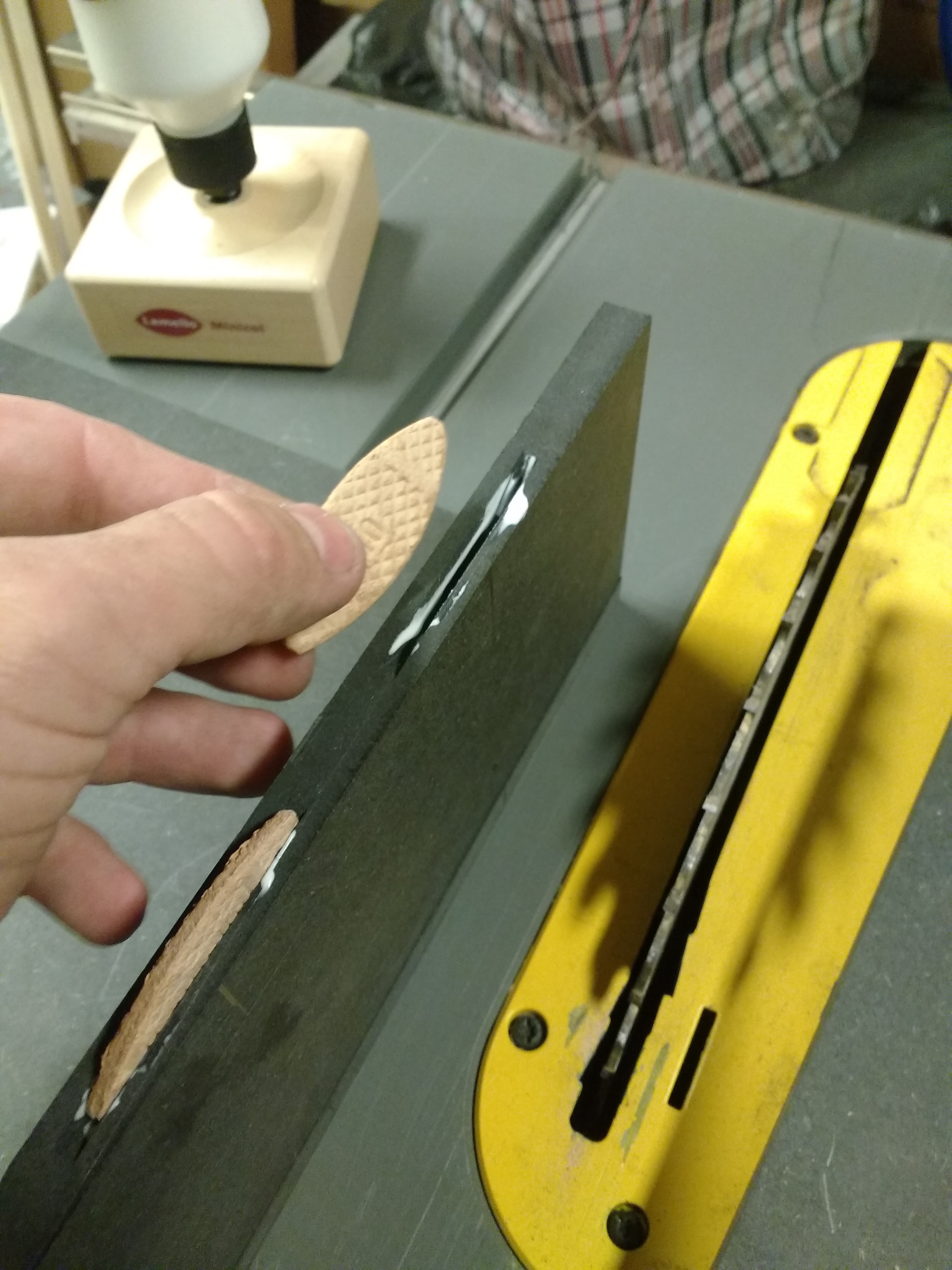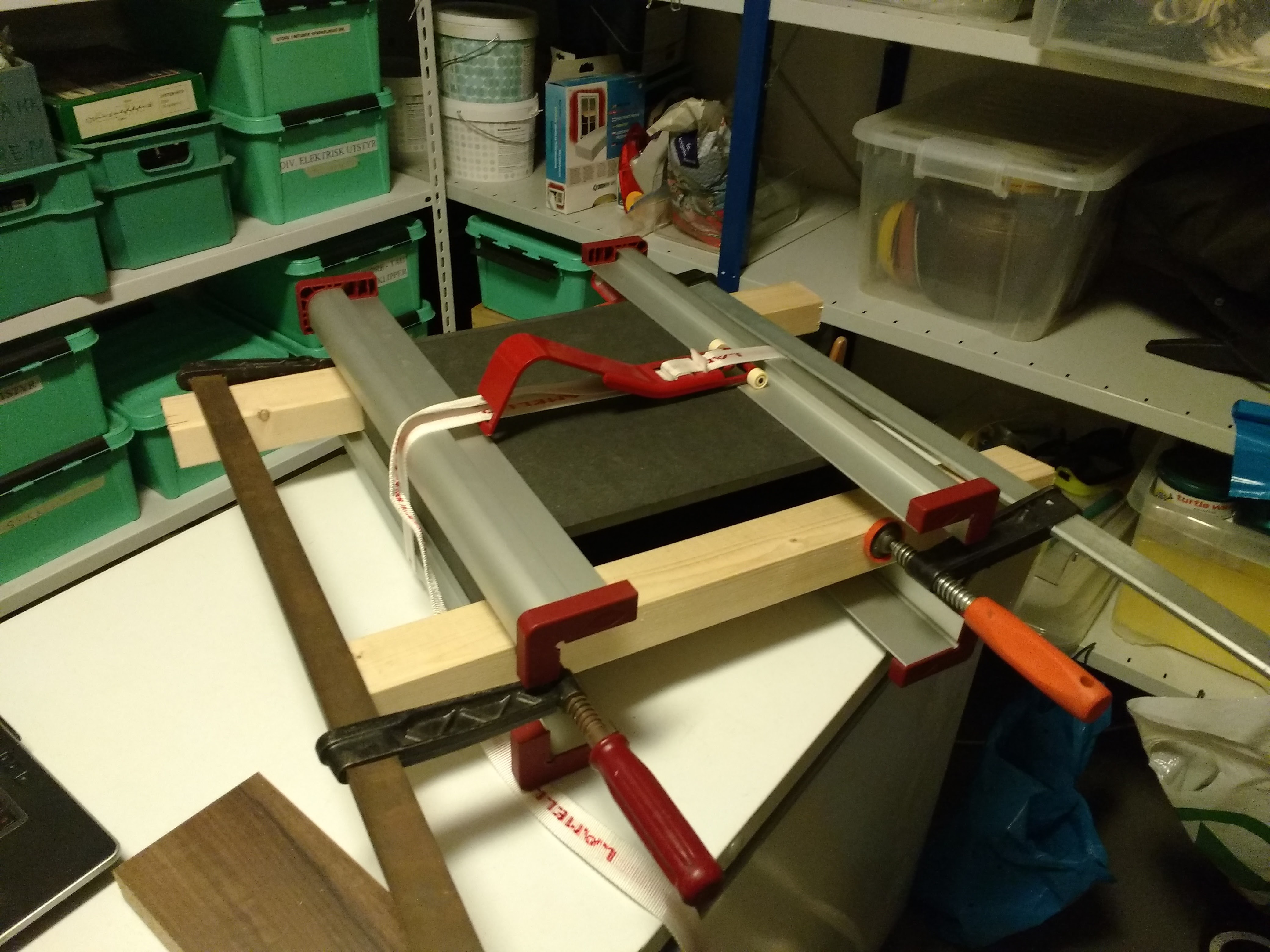 Lamello make a strap system for gluing boxes. It worked very well!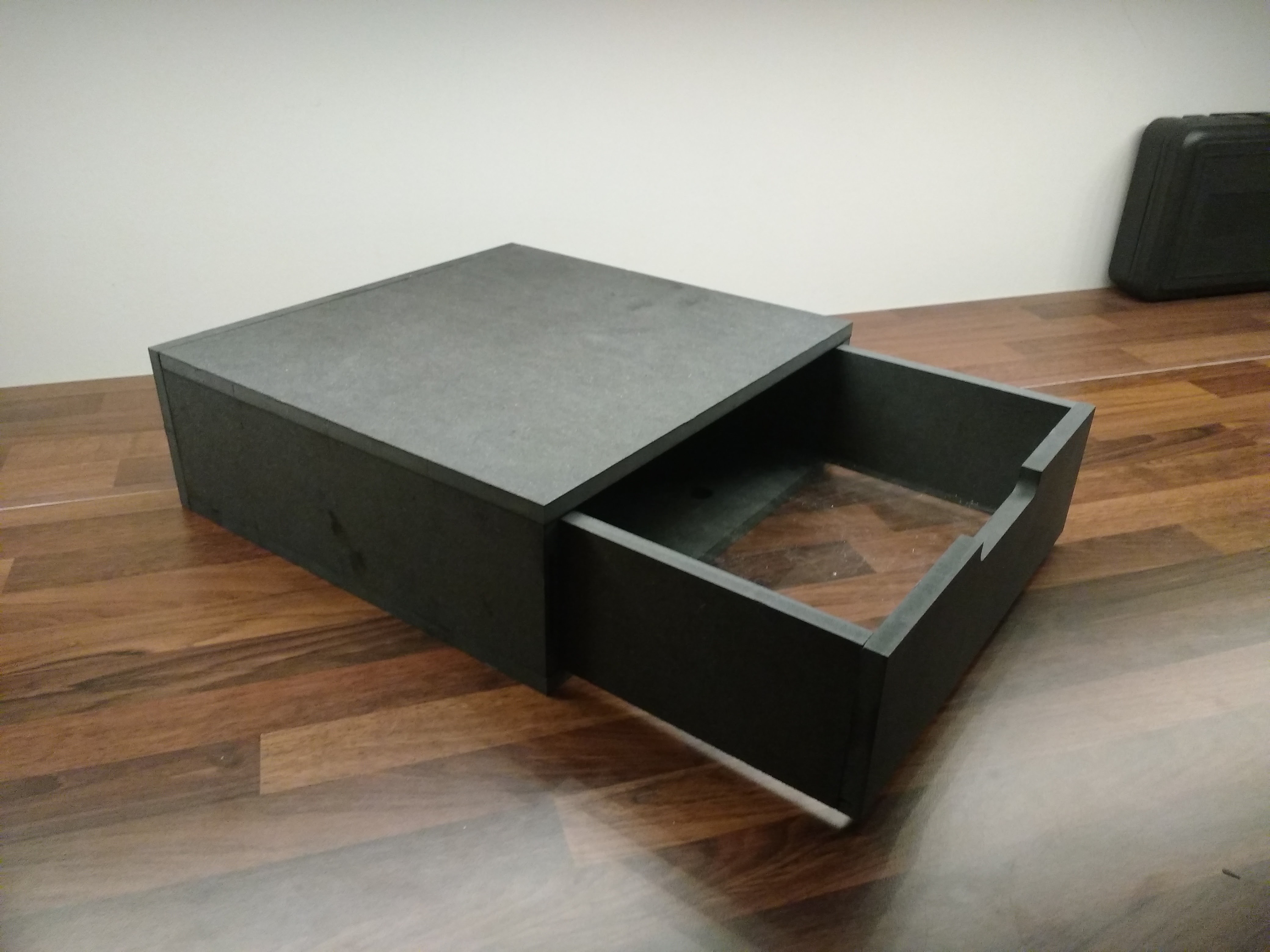 Ta-da! First prototype assembled! I am going to remodel the hole thing in fusion 360 and make design improvements and make it parametric.