So as I said I have modeled the whole magbox again in fusion 360 so that it is parametric. This means that I can change all the important variables like height and width and my model will automatically update all dimensions so that everything is correctly sized.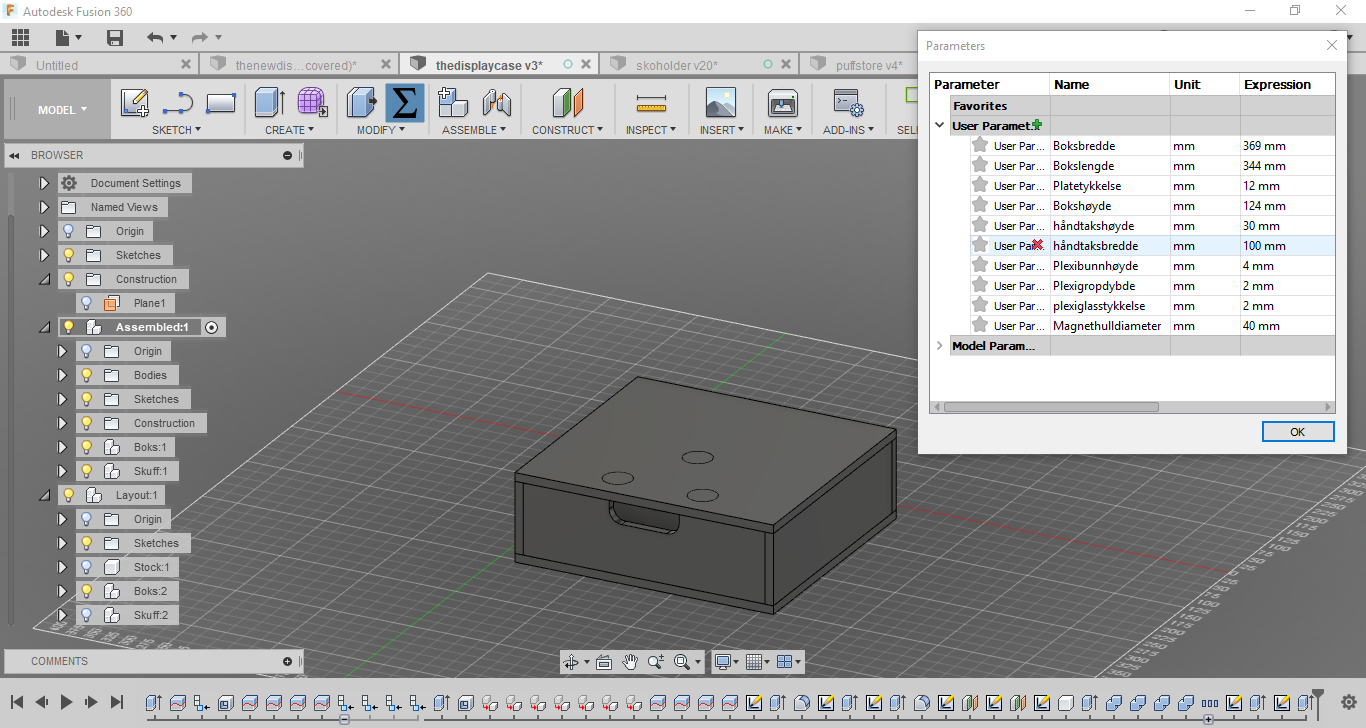 I also made a small animation of the magbox:
Next tuesday I will try to cnc this new model.