While the main Focus has been on the 3D printers Hot-End, while waiting for parts I put together a few more pieces of the Modular Fixture for the Milling Cube: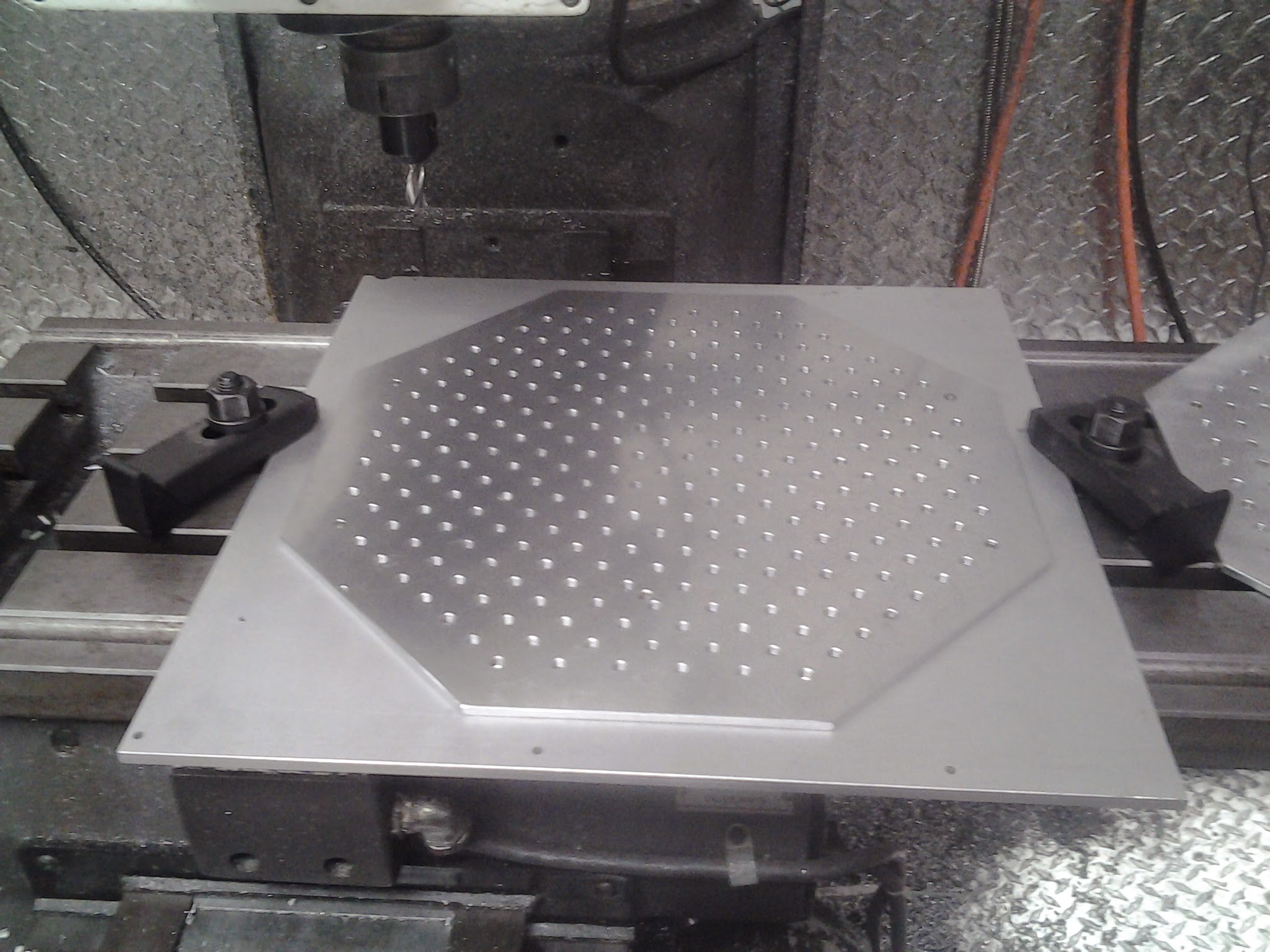 the 350mm Pallet, indexed on 4 pins to a 400mm Base-plate, I'll mount the clamps next to be able to swap plates out for multiple operation machining and 3D printing fixtures.
An automatic fixturing cube is partially designed to robotically set-up fixturing to turn stock into parts.
In the Cube mill, the Base-plate will be a part of the machine more pix here:
https://picasaweb.google.com/103828779781480193226/DougsShopPhase2?noredirect=1#6140248481839799042

Feedback appreciated!