AWuAV 3015E the Revolutionary Open Source drone!
Get in touch with us
 What make are AWuAV 3015E different & better  then the "Latest & Greatest" drones offerings today … is that AWuAV 3015E
Is revolutionary

and is Almost all Open Source!

This is why we are able to have all new Add On's from independent vendors from around the world!

Be it software or the countless hardware vendors As in Antennas, Wifi cards, add on bus illuminators Etc, Etc The list goes on, on …… Can DJI offer this? could GoPro Karma offer this? No to both, unless you want to get sued or lose your warranty

Here is a link to some answers about: Open-source, Ardupilot & AWuAV 3015E: Craig Elder talks the future of ArduPilot outside of Dronecode

SPECIFICATIONS
Pixracer Autopilot
Ardupilot Arducopter 3.5
QgroundControl
WEIGHT
WL Weight (without Lipo)                      900g
MTOW Maximum take-off weight       3900g
MWOL Maximum Payload+Lipo         2900g
Max Thrust                                               5600g
DIMENSIONS
30cm of diameter 25cm higth
MAX SPEED
50km/h Horizontal Flight
100 km/h Vertical Flight
TIME ON AIR
40mn (no payload)
25 mn (1 kg payload)
COMMUNICATION RANGE
1 km Wifi or Hf or ILLIMITED LTE 4G
MAX ALTITUDE
400 ft (122m) per FAA regulation
COMMUNICATION
Secure Wi-Fi network or LTE 3/4
RADIO FREQUENCY
2.4 Ghz And 5.8 Ghz
BATTERY
Lipo 6S3P 10.5AH 900g
BATTERY CHARGE TIME
~1.5 hours
Join the community

Full list of flight modes
How it Works
AWuAV 3015E the Revolutionary Open Source drone
 
AWuAV
"Annular Wing Unmanned Air Vehicle"
The vehicle has only 2 parts the ring wing and the motor-propeller no other moving parts for a gain in weight.
AWuAV is controlled only by a Thrust Vectoring Flight Control (TVFC)
WHY A ANNULAR WING
A shrouded ducted annular wing can be smaller and carry more payload than a bi or quadcopter.
WHY A VECTORING FLIGTH CONTROL SINGLE MOTOR
To reduces the weight and power consumption of the unit.
The electric motor-propeller is fixed on a ring gimbal mechanism with 2 servos at 90 degrees.
(no control surface).
This technological leap makes it possible to manufacture drones of 0.30 meters to 1.5 meters of diameter
which can carry 2 times their weight  from 2 kg to 150 kg of payload and about 40 minutes  to 20 hours in air.
Up to 0.60 meters in diameter, the electric motor with or not a hybrid fuel range extender is essential, above we use a twin gaz engine from 7 hp to 160 hp multi-fuel.
The idea of making a drone vtol of 25/40cm with a single motor + propeller to start 2 years ago there were 2 possibilities
SingleCopter
Has a single motor and 4 independent flaps. The vehicle's yaw is controlled by adjusting all four fine to point slightly clockwise or counter-clockwise.
CoaxCopter
Has two counter-rotating motors and at least two independent flaps (4 individual servos / flaps can be used. The vehicle's yaw is controlled by adjusting the speeds of the two motors. I.e. speeding up the clockwise motor while slowing down the counter-clockwise
We tested the singlecopter solution but having the load above the drone did not please us. The project leader had the idea to use a mobile motor + helice assembly to direct the drone.
4 mechanisms have been tested for gimbal motor
– axe + ball and 2 servos at 90 ° (takes too much place in height)
– 2 square chassis and 2 servos at 90 ° (not solid enough, takes too much place)
– 2 pieces with hinge and pivot at 90 ° (takes too much place in height)
Your choice
-1 metal circle 2cm high (like a gyroscope) which rests on a 2em circle 3cm wide and 2 verins at 90° (perfect, solid, stable and takes no place in height) the engine is suspended in the 1st Circle with 2 movable axes.
How it Works !
Get in touch with us
The combination motor + propeller can take all positions with a bending of + – 10° to +10 ° to 360 °.

Compensate for Torque
Dynamic Torque Compensation thanks to a particular profile of the structure of the drone.(Patent Pending)
Horizontal Flight and Vertical Flight
The normal flight attitude of the AWuAW 3015E is horizontal flight. The Vertical flight, which allows a higher flight speed (100 km / h), is obtained by increasing the motor trottle while inclining the drone at 45 °.
5 UAV configurations have been performed and tested.
With several different wings different engines and ailerons To arrive at the current prototype.
4 Autopilot and their software have been tested in flight condition – cc3d – apm – multiwii – pix4 Before choosing the Px4racer with Arducopter and Qgroundcontrol

Get in touch with us
The ancestors of the drone AwuAW 3015E
CYPHER from Sikorky and Honeywell RQ-16 T-Hawk
The AWuAV 3045E is the most advanced, simple, robust, intelligent and safe of the 2017 drones and the one with the best weight / payload ratio and the way it is designed in fact the best value for money it will become the drone "knife Swiss ". It can be commercial version (payload 2kg max, 25mn fligth) the most used drone in the world…All the components are on stage or are very simple to realize (structure, landing gear)
The drone is surmounted by a removeable helice protection that can supports a PTZ camera day / night.
It has 4 feet of landing 10 cm in length and can be equipped with a payload landing gear / lashing load of 25x25x25 cm which is fixed in place of the existing feet.
The AWuAV 3015E is  fully automated with the Autopilot and its companion computer (optional).
The AWuAV 3015E with its flexibility of use can do missions of leisure, photo, video, race, commercial solutions…etc
What make are AWuAV 3015E different & better   then the "Latest & Greatest" drones offerings today … is that AWuAV 3015E
Is revolutionary

and is Almost all Open Source!PAYLOAD

PAYLOAD LANDING GEAR (2kg max)
Space available in the electronic box (for your electronic).
The payload can be placed at the top (max 7cm diameterx10cm high) and or under the drone.
Max size 25cm long 25cm wide 20cm high (under the drone).
The Payload Landing Gear fixations are in place to fix your payload.
 ACCESSOIRIES
All commercial accessories up to 2kg (Mounting included) and 25cmx25cmx20cm meter can be mounted under the drone equipped with the Payload Landing Gear.
Light Ware SF10 Lidar
Light ware SF02 Lidar
Collision Avoidance Radar
Maxbotic I2C Sonar
MarkOne Precision Landing
Maxbotic Analog Sonar
TeraRanger One Rangefinder
Leddar One Lidar
Multispectral camera
Analog Sonar (AC3.1)
uAvionix ADS-B Ping
Camera Shutter Trigger Boards
Camera and Gimbal
2 to 6 dof Arm Servos
DJI Lightbridge 2
Etc…

Compagnon Computer

AWuAV 3015E the Revolutionary Open Source drone
Companion Computer
Companion Computer can be used to interface and communicate with ArduPilot on a flight controller using the MAVLink protocol. By doing this your companion computer gets all the MAVLink data produced by the autopilot (including GPS data) and can use it to make intelligent decisions during flight. For example:
objets traking
take photos when the vehicle is at these GPS co-ordinates
GPS Follow me
visual servoing
create your own custom App
Companion  computers avaible list:
Automatic Real-time, Identification, Acquisition and Tracking of Targets
Built upon the NVIDIA TK1 chip set which provides a quad-core 2.2 GHz processor and a dedicated GPU, embedded in the payload. The image processing capabilities provide the automatic identification and tracking of moving targets. Pilots can also maintain a fixed hold on stationary objects while the aircraft is repositioned.
As well, the tracking algorithm adapts in real-time to changes in target shape and maintains a hold on the target even when its position changes or another object obstructs the view.
Opencv + Yolo Real Time Object Recognition
Drone Applications Development Framework
FlytOS is a framework which provides Drone APIs and SDKs for building high-level drone applications such as aerial delivery, precision agriculture, surveys, photography, industrial inspections and disaster management. FlytOS supports multiple Companion Computers.
It is built on ROS (Robot Operating System) and Linux, making it an ideal platform for research and commercial drone applications. It interacts with the drone / autopilot (flight stack) and exposes high level FlytAPIs in ROS, C++, Python, REST and Websocket. These rich set of APIs allow for easy development of onboard business logic as well as remote monitoring and control through web and mobile apps.
FlytOS provides several other features including security and 3D software simulator, to help developers build professional drone apps better and faster!
Pixracer Autopilot
AWuAV 3015E the Revolutionary Open Source drone
The Pixracer is the first autopilot of the new FMUv4 Pixhawk generation. It has Wifi built-in, comes with upgraded sensors and more flash. The final revision of this new design will likely consolidate on a single set of sensors (either ICM or MPU, both from Invensense).
Integrated Wifi telemetry and boot loading through ESP8266 (config and firmware)
Invensense ICM-20608 Accel / Gyro (4 KHz)
Invensense MPU9250 Accel / Gyro / Mag (4 KHz)
Honeywell HMC5983 magnetometer with temperature compensation
Measurement Specialties MS5611 barometer
JST GH connectors
microSD
Futaba S.BUS and S.BUS2 / Spektrum DSM2 and DSMX / Graupner SUMD / PPM input / Yuneec ST24
FrSky telemetry port
OneShot PWM out (configurable)
Connectors / Pinout
All connectors follow the Dronecode connector standard. Unless noted otherwise all connectors are JST GH.
Main interfaces:
GPS (serial + I2C)
TELEM1
TELEM2
Wifi serial
FrSky Telemetry serial
Dronecode Debug connector (serial + SWD)

Ardupilot Copter-3.5.0
AWuAV 3015E the Revolutionary Open Source drone
SOFTWARE
Ardupilot is the most advanced, full-featured and reliable autopilot software available. It has been developed over 5+ years by a team of diverse professional engineers and computer scientists. It is the only autopilot software capable of controlling any vehicle system imaginable, from conventional airplanes, multirotors, and helicopters, to boats and even submarines. And now being expanded to feature support for new emerging vehicle types such as quad-planes and compound helicopters.
Installed in over 1,000,000 vehicles world-wide, and with its advanced data-logging, analysis and simulation tools, Ardupilot is the most tested and proven autopilot software. The open-source code base means that it is rapidly evolving, always at the cutting edge of technology development. With many peripheral suppliers creating interfaces, users benefit from a broad ecosystem of sensors, companion computers and communication systems. Finally, since the source code is open, it can be audited to ensure compliance with security and secrecy requirements.
The software suite is installed in aircraft from many OEM UAV companies, such as 3DR, jDrones, PrecisionHawk, AgEagle and Kespry. It is also used for testing and development by several large institutions and corporations such as NASA, Intel and Insitu/Boeing, as well as countless colleges and universities around the world.
HARDWARE
Ardupilot software can be installed and operated on many different hardware systems. Originally developed for 8-bit microcontrollers, it has evolved to now be optimized for use with 32-bit ARM microcontrollers. However, it can now even be run under Linux, opening up whole new classes of electronics like Single Board Computers, all the way up to a full PC system.
ARM Cortex 32-bit
Pixhawk
The most commonly used today is the Pixhawk-class hardware. While the original Pixhawk has been discontinued by 3DR, there are clone versions available from many alternative vendors. Ardupilot group does not recommend these options, as many suffer from poor quality and typically feature design changes that are undocumented.
Pixhawk 2
The newest, and most advanced version in the 32-bit lineup is the Pixhawk2 available from ProfiCNC. This flight controller features built-in vibration isolation, 3 IMU's for redundancy, and temperature control. The core of the Pixhawk 2 system is the Cube, which is designed to be installed either onto a breakout board for system integrators, or directly onto a custom carrier board for OEM users.
PixRacer
Another good alternative is the Pixracer, which is a mini system designed for racing quads, but is also an excellent choice for mini-drone systems often used for testing by research groups.. As with the original Pixhawk, it is best to source from the original designer and manufacturer Arsov Tech. There are many clones of this system available, but again, these tend to be poor quality.
Linux Computers
Navio2
One interesting option for running Ardupilot on a more powerful processor, is with this daughterboard from Emlid which simply installs on a standard Raspberry Pi. This opens up some interesting possibilities like virtually infinite control range using LTE connectivity.
PXFmini
Need something smaller? Try the PXFmini from Erle Robotics. The PXFmini is a low cost and open autopilot shield for the Raspberry Pi Zero.
QGroundControl for Pixracer
AWuAV 3015E the Revolutionary Open Source drone

This is QGroundControl
QGroundControl provides full flight control and vehicle setup for PX4 or ArduPilot powered vehicles. It provides easy and straightforward usage for beginners, while still delivering high end feature support for experienced users.
Key Features:
Full setup/configuration of ArduPilot and PX4 Pro powered vehicles. Flight support for vehicles running PX4 and ArduPilot (or any other autopilot that communicates using the MAVLink protocol). Mission planning for autonomous flight. Flight map display showing vehicle position, flight track, waypoints and vehicle instruments. Video streaming with instrument display overlays. Support for managing multiple vehicles. QGC runs on Windows, OS X, Linux platforms, iOS and Android devices.
Settings Configure the QGroundControl application.
Setup Configure and tune your vehicle.
Plan Create autonomous missions.
Fly Monitor you vehicle(s) while flying, including streaming video. Connecting the drone
In most cases if you have connected to your vehicle directly via USB, through a telemetry radio or over WiFi you should not need to take any additional steps. QGroundControl should detect your vehicle and connect it automatically.
By default QGroundControl will show you the Fly view as shown here. If your vehicle requires additional setup you will be automatically shown the Setup view instead.
You will notice that the toolbar contains additional information when it is connected. It shows you high level status for your vehicle. By clicking on any of these items you can see more detailed information.
Vehicle Messages Click to show a dropdown of messages from the vehicle. This will change to a Yield sign if there are critical messages.
GPS Status Shows you satellite count and curent hdop.
RC RSSI RS signal strength information.
Telemetry RSSI Telemetry signals strength information.
Battery Remaining battery percent.
Flight Mode Current flight mode. Click to change flight mode.
The Fly View is the main view you will use while flying your vehicle. You can switch between a map view and a video view.
Map
The map will show you the positions of all the vehicles you are connected to. It will also show you the mission for the current vehicle.
Fly Tools
On the left edge of the screen you will see the Fly Tools. The order of tools from top to bottom is:
Center map
Map Type
Zoom In/Out
Center Map
The Center Map tool allow you to center the map around various points such as home position, vehicle and so forth.
Map Type
This tool allows you to change the current map type between Street, Satellite and Hybrid (Street+Satellite). The default map provider is Bing since it seems to provide better Hybrid maps. You can change the map provider from the General page of Settings.
Video
At the lower left of the display you will see video output. QGroundControl supports RTP and RTSP video streaming over your vehicles UDP connection. It also support directly connected UVC device support.
By clicking on the video you can make it be the main display for the Fly view.
Instrument Panel
To the right is an instrument panel showing you current information on your vehicle. The center section of the panel has multiple pages. You can switch between pages by clicking on the center section.

Telemetry page
The values shown within the telemetry page can be configured by clicking on the small gear icon.
Vehicle Health page
This page shows you the health of the systems within your Vehicle. If any of the systems switchs from healthy to unhealthy this page will automatically be switched to.
Vibration Clipping page
This page show you current vibration values and clip counts.
Guided Bar
At the bottom of the view is the Guided Bar. The guided bar allows to to interact with your vehicle directly from the QGroundControl application. Options available vary by Vehicle and current Vehicle state.
Flight Modes
This article provides an overview of the available flight modes for Copter and instructions for how to configure which modes are available through the RC Transmitter.
Overview
Copter has 14 flight built-in flight modes, 10 of which are regularly used. There are modes to support different levels/types of flight stabilization, a sophisticated autopilot, a follow-me system etc.
Flight modes are controlled through the radio (via a transmitter switch), via mission commands, or using commands from a ground station (GCS) or companion computer.

Recommended Flight Modes
In general when first starting to use Copter you should progress through the flight modes in the order listed below, being sure that you are comfortable with each before progressing to the next (click the links for more details):
Additional flight modes:
Most transmitters provide a 3 position switch but you can find instructions here for setting up a 6-position flight mode switch.
GPS Dependency
Flight modes that use GPS-positioning data require an active GPS lock prior to takeoff. To see if your autopilot has acquired GPS lock, connect to a ground station or consult your autopilot's hardware overview page to see the LED indication for GPS lock. Below is a summary of GPS dependency for Copter flight modes.
Requires GPS lock prior to takeoff:
Do not require GPS lock:
Full list of flight modes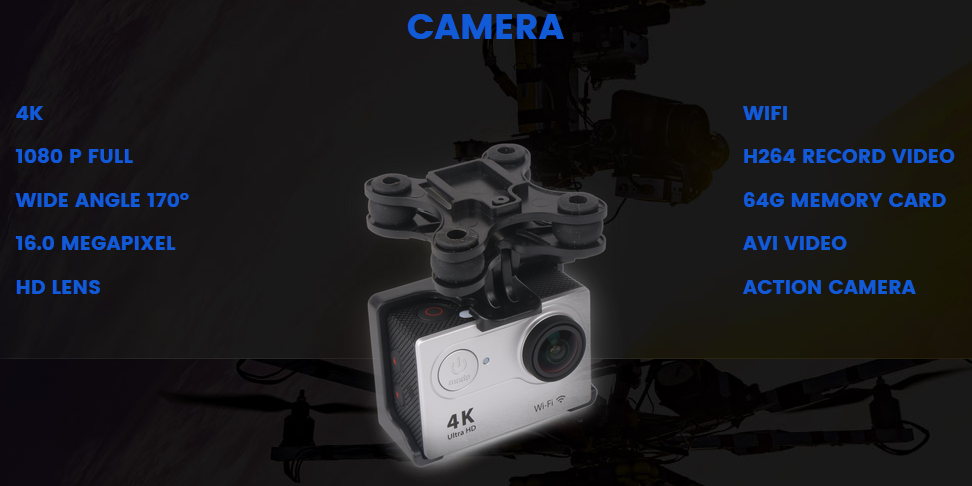 Demo Simulator Game AWuAV 3015E