Most of the parts that I ordered from aliexpress have arrived (still waiting for some Z-axis parts) and I printed about 50% of the 3d printed parts, so I thought it's time for a test assembly.
Here are the results: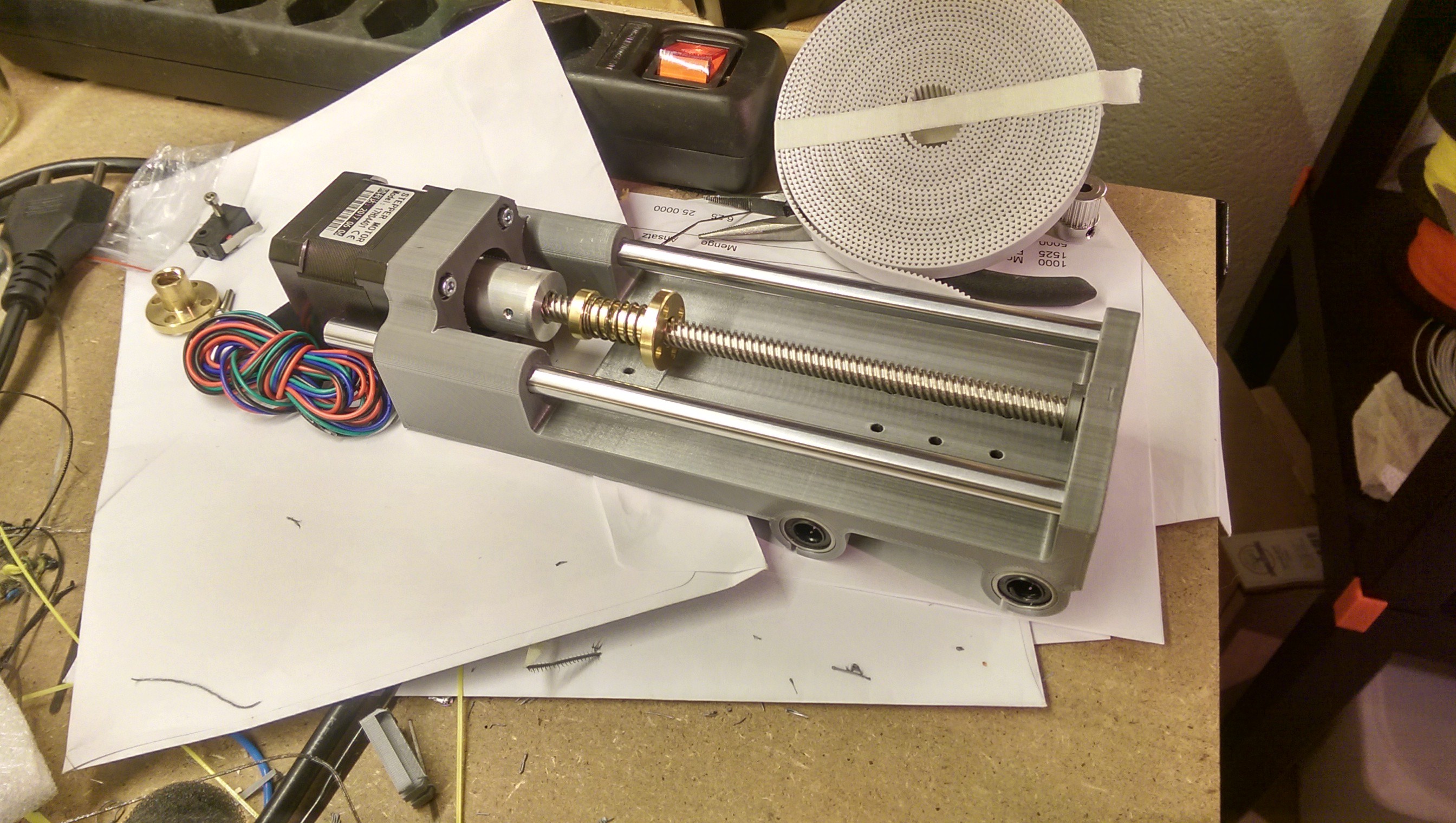 X-Carriage turned out great, except for the Z endstop, which would get in the way of the nut... I have to find another place to mount it.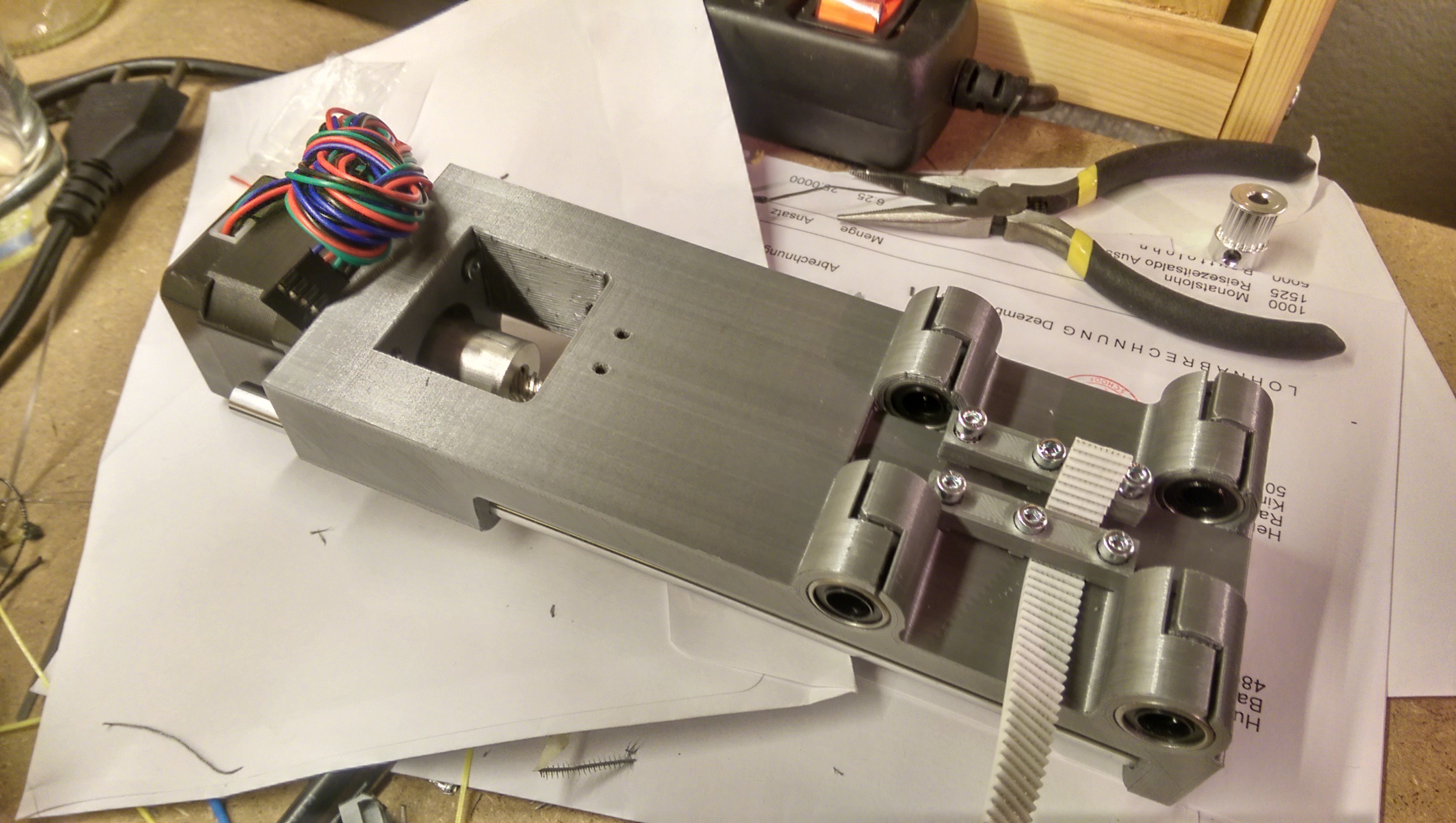 Back of the X-Carriage, clamping mechanism for the belts works great!
Everything that I can put together so far. I found some small changes that I need to make, which hopefully won't result in me having to reprint almost everything. It seems to have only a small amount of flex which stems from the long smooth rods and not the 3d printed parts.
Overall I'm happy so far and hope to have all the parts ready to assemble this weekend :)