You modify a detail and all the rest crumbles. So after a few "modified details" added up, I had to take a global view again. Here is the result: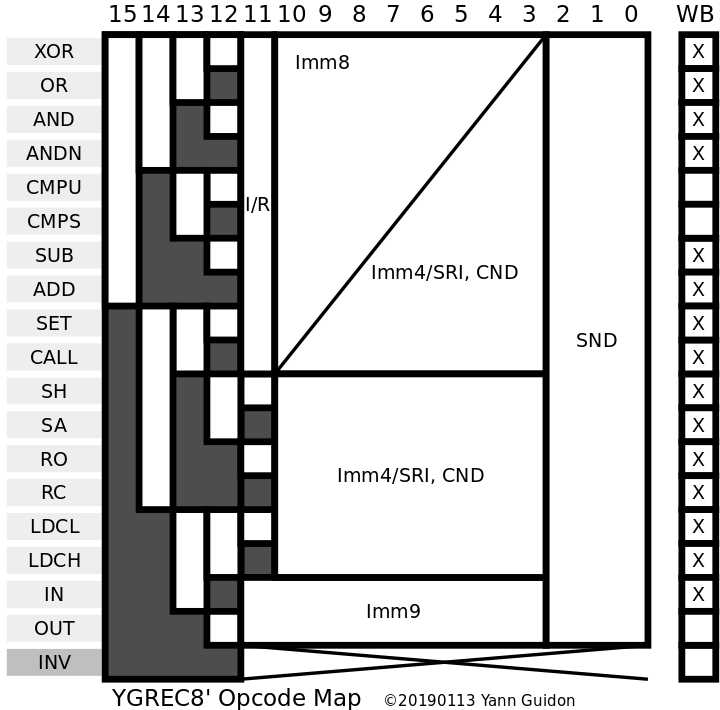 I did my best to avoid fragmentation, while keeping most of the constraints already established. For example, XOR and SET/CALL differ with the bit 15. The first half (8 opcodes) has not changed, but I have moved all the others : SET/CALL are now situated just after the ALU operations, instead of at the very end. The SHL (Shift/Rotate) unit comes next, without Imm8. LDCx also has no Imm8, followed by IN/OUT using only Imm9.

This hopefully simplifies the assembler (which must be rewritten) as well as the instruction decoder (fewer gates).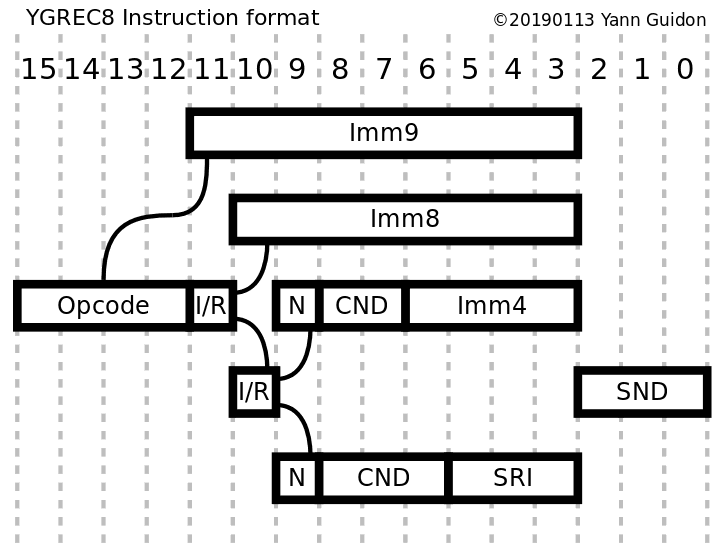 SND has been moved to the LSB because it looks simpler this way (what do you think ?). This probably amounts to half of the modifications to apply to files and documentation... and also source code because now SND is at the last position !