I have received and tested all the interlocked switches :-)
and I'm updating the layout and dimensions, using the diagrams I have found on the web: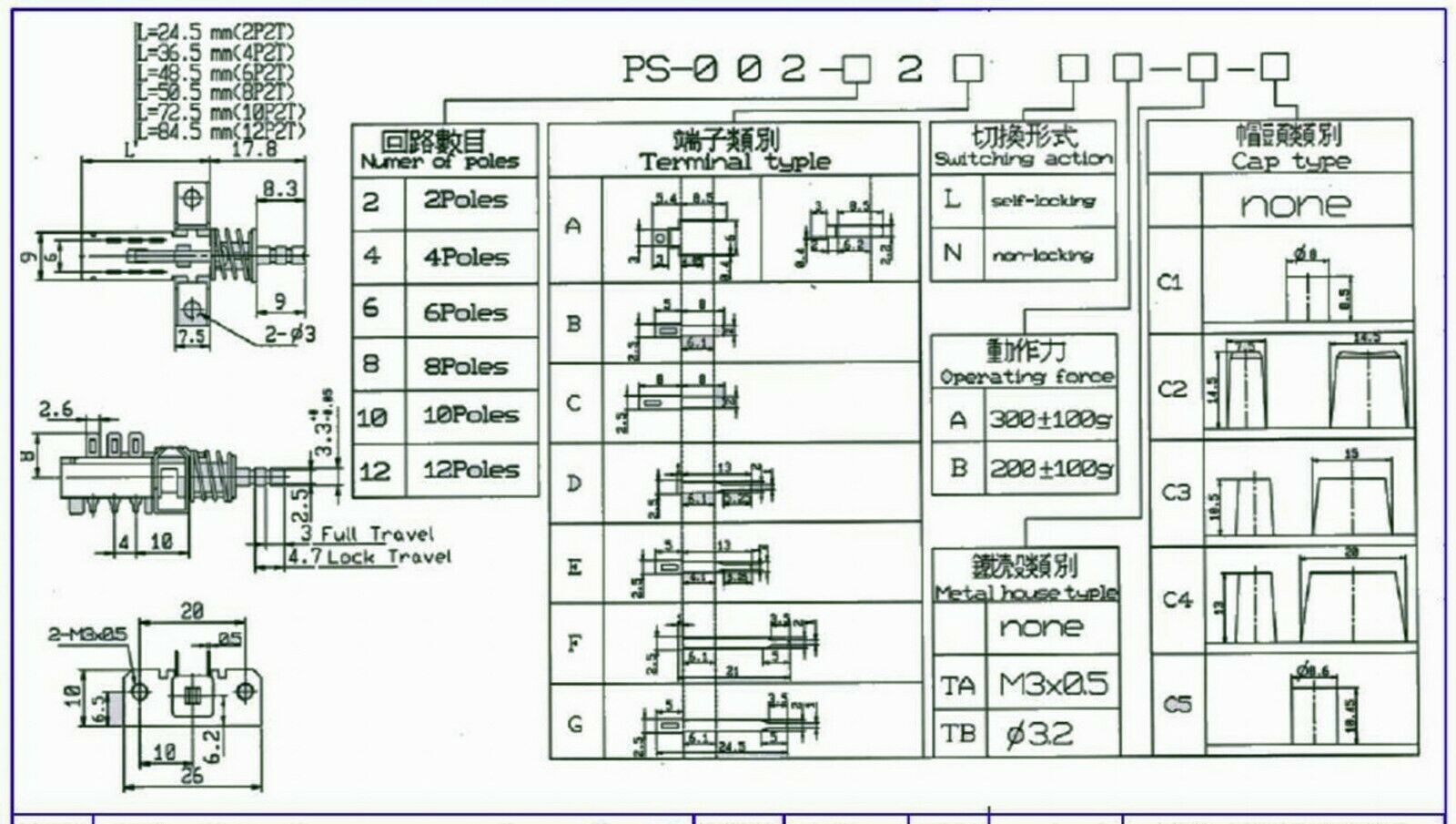 So far the layout of the panel is: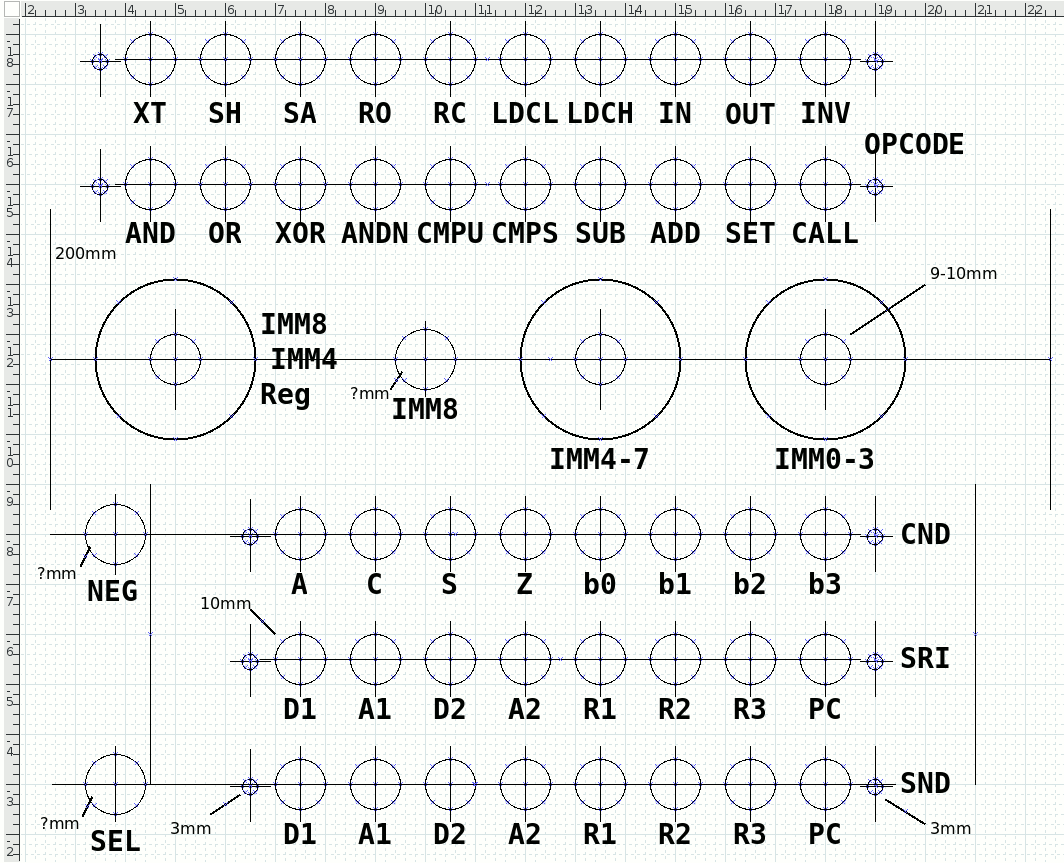 but many questions are still in the air...
I can print with my laser printer to the exact scale so this will be very useful: no need of a CNC ! but it only moves the problem around.
How can I transfer the toner to the front panel (aluminium) for the labels of the buttons ?

I added the "SEL" button : it's a SPDT switch that selects which circuit gets the power/signal, either the assembler panel or the program ROM. That makes now 3 switches (IMM8, NEG and SEL) and I haven't decided/found which model to use. I need a low-force, high-endurance switch with a long lever (10mm or 12mm ?) so the drill diameter is undetermined (until I find THE model that fits).

The SEL button changes several things, because initially I wanted to use a 16-pole dual throw switch to select the value sent to the instruction decoder. The operating force and endurance would not be satisfying because I want to alternate between both sources easily and fast. Now the instruction bus is shared between the ASM panel, the instruction ROM and the eventual electronic/remote interface.
For the YGREC16 with 24 instruction bits, I started with positive logic, then realised it would be more complex for the driving electronics so I changed to a different driving system where PNP transistors just pull the signal to 0V. But overall this is not easy to manage and a return to "positive logic" seems unavoidable.
Another consequence is that the outputs of the asm panel must be "diode protected" because some signals can be shorted by the switches. This is not a problem when the panel is operated alone but it will interfere in some cases with the ROM and the external interface. Another version of the diagram is necessary... So here it is!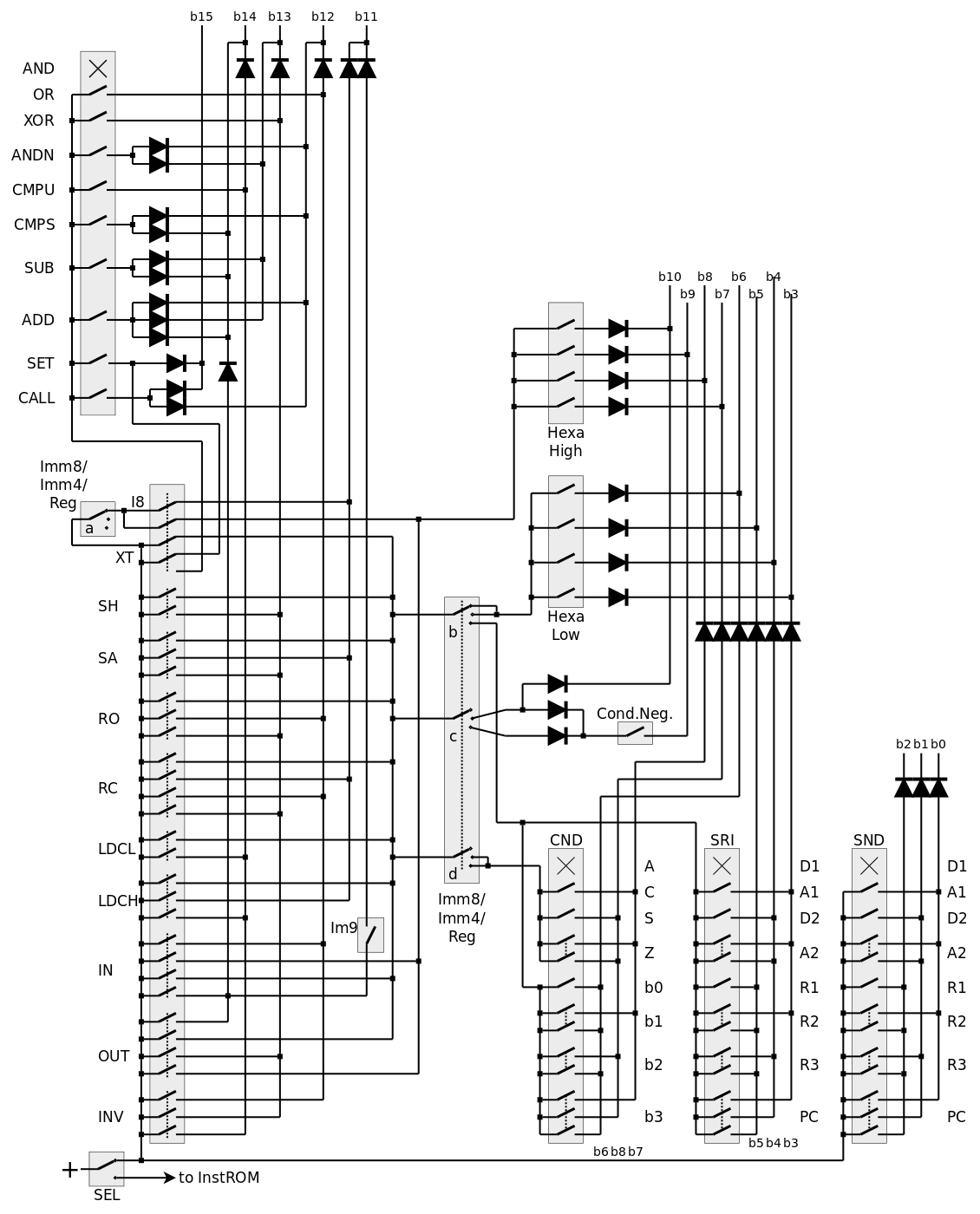 There are now 38 diodes now. It is not a tragic increase but there is a good side effect : all the signal paths have one diode drop, everything is now balanced !