What is working:
A test area is organized.  A local paintball arena and a local Airsoft field are on board for testing the system.
Impact sensors (two different kinds - piezo and vibe sensor based.) Reliable and working beautifully.
Spark Cores are programmed and talking to one another and publishing "push" events to the cloud.
Power source and recharging method decided.
Low-power mode for recharging, and for auto-off working.
Laser-cut light diffuser for use in the box tops - frosted Dura-Lar works great.
Software roadmap and feature list completed as a result.
Here is a Spark Core test setup, making sure all the right things are possible software-wise.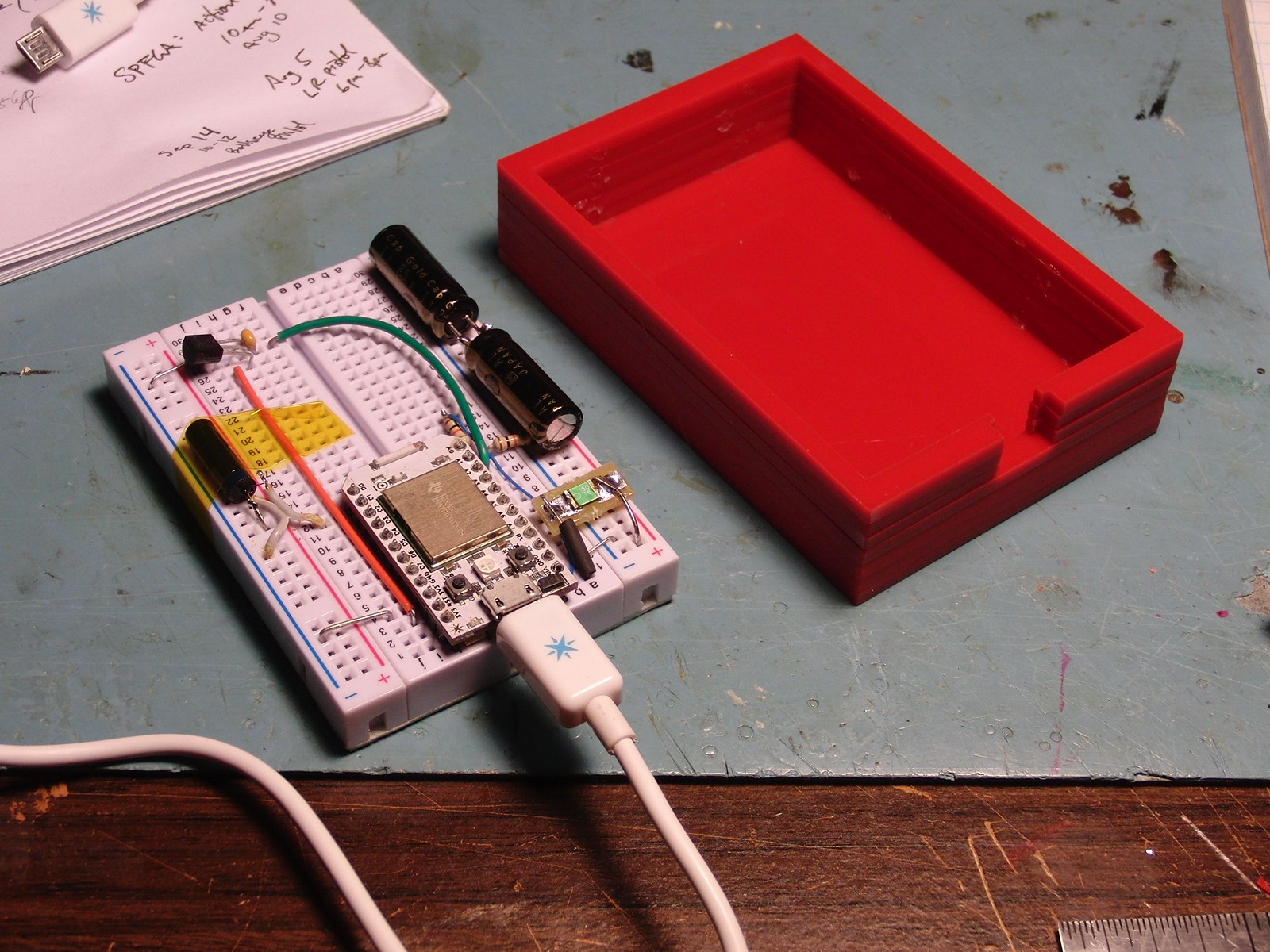 What is next:
Mechanical design and layout of the Button Boxes and Button Posts. 
Half the hardware is on hand, the others are being narrowed down from a short-list.
PCB design once the rest of the electronics are designed and confirmed good.
Ordering remaining parts for prototypes.