Transformer is custom made, hand wound.
To start, you'll need:
Ferrites: 2pcs of TDK B66305G0040X127 (E13/7/4 core halves, material N27, 0.04 mm gap)
Coil Former: B66306C1010T001
Primary: 0.3mm diameter enamel wire
Secondary: 0.1mm diameter enamel wire
Instructions (warning: CRAPPY PICTURE QUALITY :( )
Wind 15 turns of 0.3 mm Diameter Cu enamelled wire in a single layer for primary winding
Start with lead number 1 and wind in direction shown on picture below, end on lead number 10
You're done with the primary winding. Now onto the secondary.
Wind 200 turns of 0.1 mm enamelled Cu wire for secondary winding
Start on lead number 6, and keep the same winding direction like on primary winding
Apply insulating tape
Glue core halves with moment glue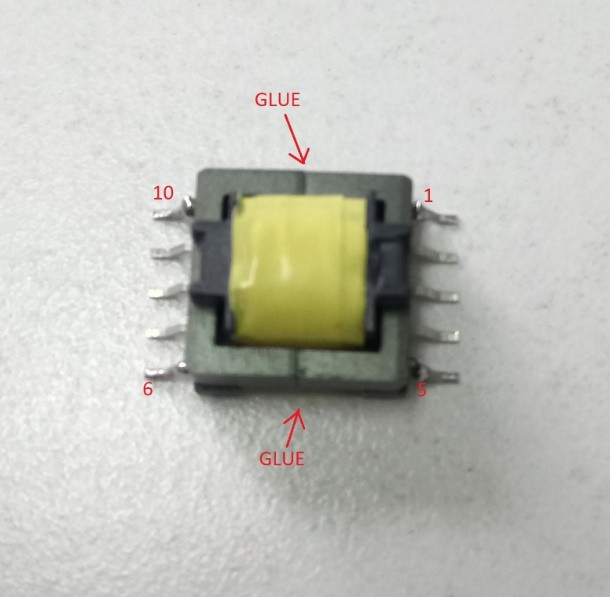 Again, sorry for  the eye-cancer-inducing photos, these will have to do the job. For any questions, please write!