Component Used:
1) Raspberry pi 3
2) Arduino UNO
3) Sound Sensor
4) Jumper Wire
1) Raspberry pi 3:
This is the latest version of raspberry pi. In this we have inbuilt Bluetooth and wi-fi, unlike previously we have to use Wi-Fi dongle in one of its usb port. There are total 40 pins in RPI3. Of the 40 pins, 26 are GPIO pins and the others are power or ground pins (plus two ID EEPROM pins.)There are 4 USB Port and 1 Ethernet slot, one HDMI port, 1 audio output port and 1 micro usb port and also many other things you can see the diagram on right side. And also we have one micro sd card slot wherein we have to installed the recommended Operating system on micro sd card. There are two ways to interact with your raspberry pi. Either you can interact directly through HDMI port by connecting HDMI to VGA cable, and keyboard and mouse or else you can interact from any system through SSH(Secure Shell). (For example in windows you can interact from putty ssh.) Figure is given below.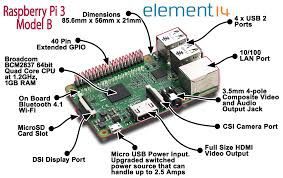 2) Arduino UNO:
Arduino/Genuino Uno is a microcontroller board based on the ATmega328P (datasheet). It has 14 digital input/output pins (of which 6 can be used as PWM outputs), 6 analog inputs, a 16 MHz quartz crystal, a USB connection, a power jack, an ICSP header and a reset button.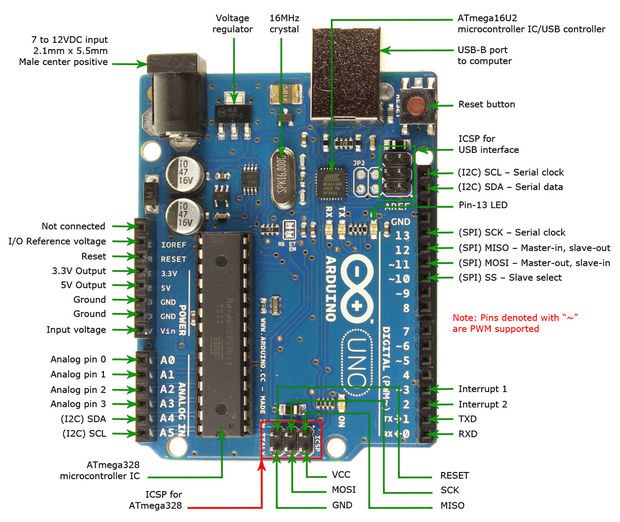 3) Sound Sensor:
Sound Sensor can detect the sound intensity of the environment. The main component of the module is a simple microphone, which is based on electret microphone. This module's output is analog and can be easily sampled and tested.