One of the sweetest aspects of using a CR2032 battery is the price you can get them for. Sure they're a couple of euros/bucks at the local store, but because of their popularity you can get a sweet deal from distributors.
Because of their fire hazard (technically) serious distributors will only ground-ship them, so my best, and as it turned out quite good, option for Greece was tme.eu . I got 100 batteries for just €23 plus €7 for ground shipping.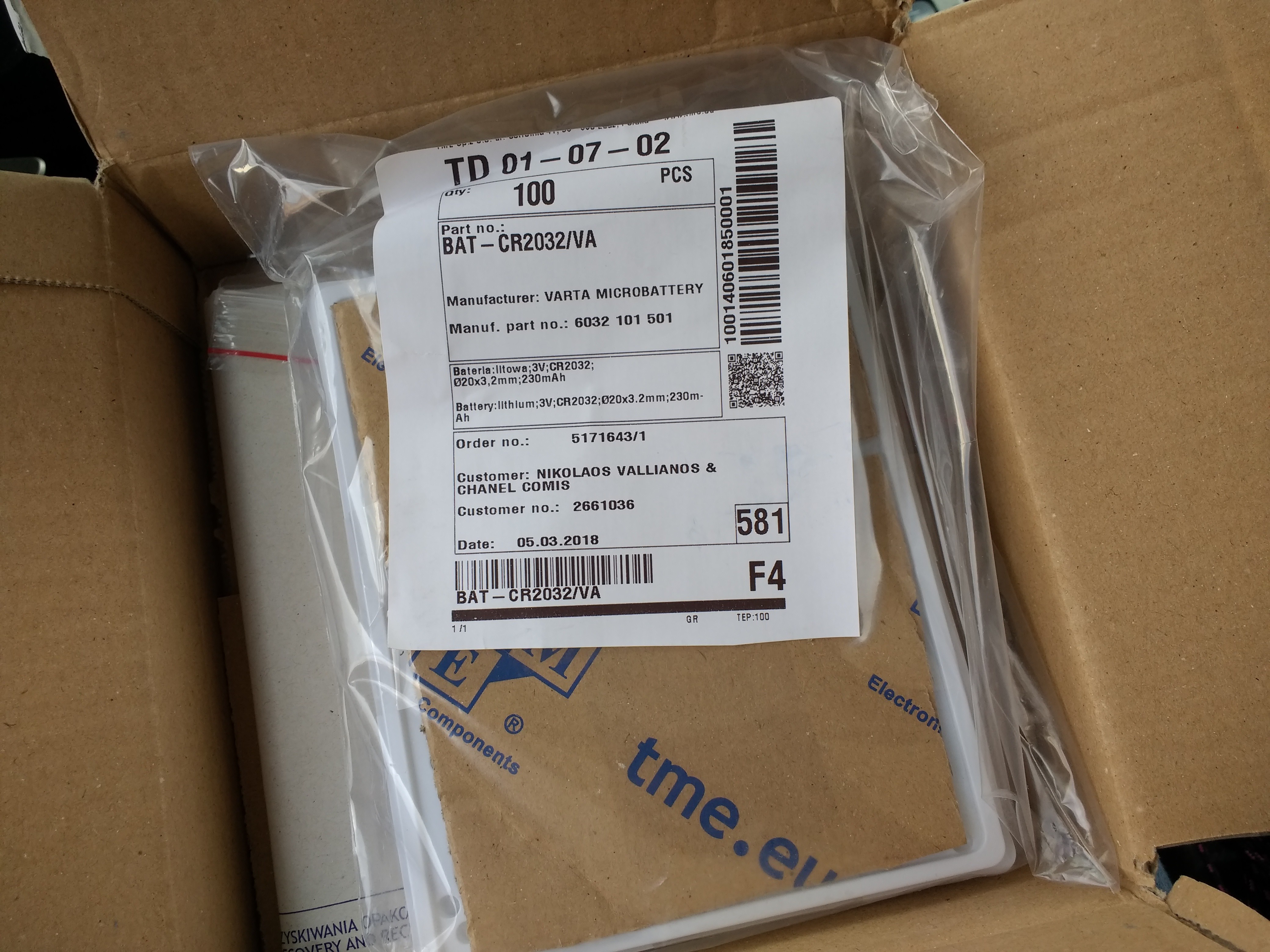 Not bad for a bunch of Varta coin cells that should each run a logger for more than a year, and Panasonic or Energizers aren't far off.
Mind you, I also bought a bunch of no-name coin cells off eBay a couple of years ago, but most of them were discharged even before I used them. To be fair, bad storage on my end was partly to blame for that.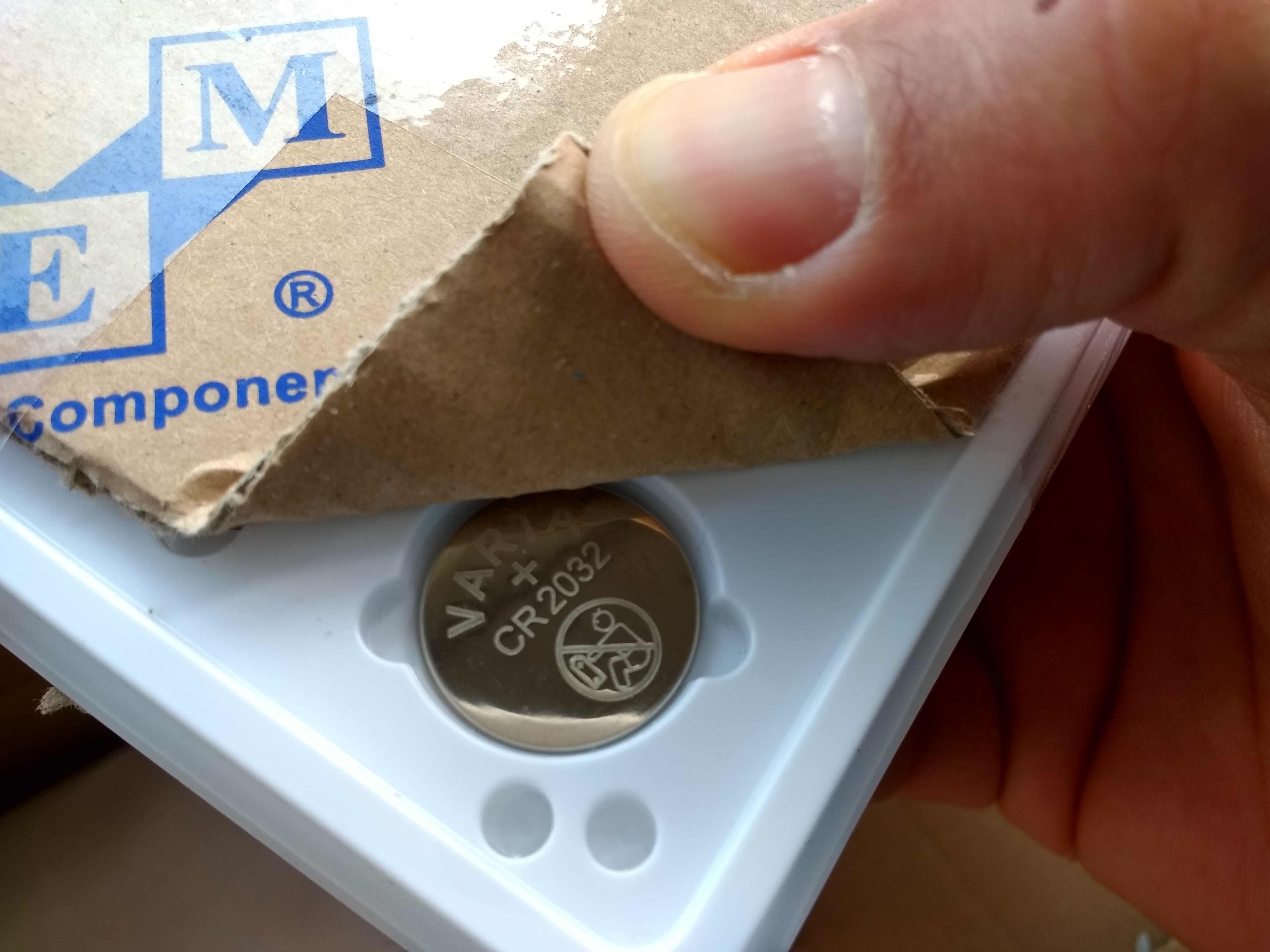 I'm looking forward to start deploying these with the loggers pretty soon!