Before the original Guardians of the Galaxy even hit theaters, I had started building Groot as a cosplay costume based on screenshots of the many trailers going around.
I missed the opening date in theaters and then the project got stalled for over a year.  
What happened was I ended up getting off in the weeds with the desire to make him 'grow' like in the prison break scene.  This led to many experiments with pneumatic cylinders, scissor lifts, winches, and eventually to a new novel design for some lightweight articulated drywall stilts.  That design led to needing a 3D printer to fabricate some of the parts, and so the Arcus 3D M1 was born.  Needless to say I got a little distracted with that project.
I finally finished him up last October minus the extendable articulated stilts.  He got some regular articulated stilts instead, but the results were still awesome.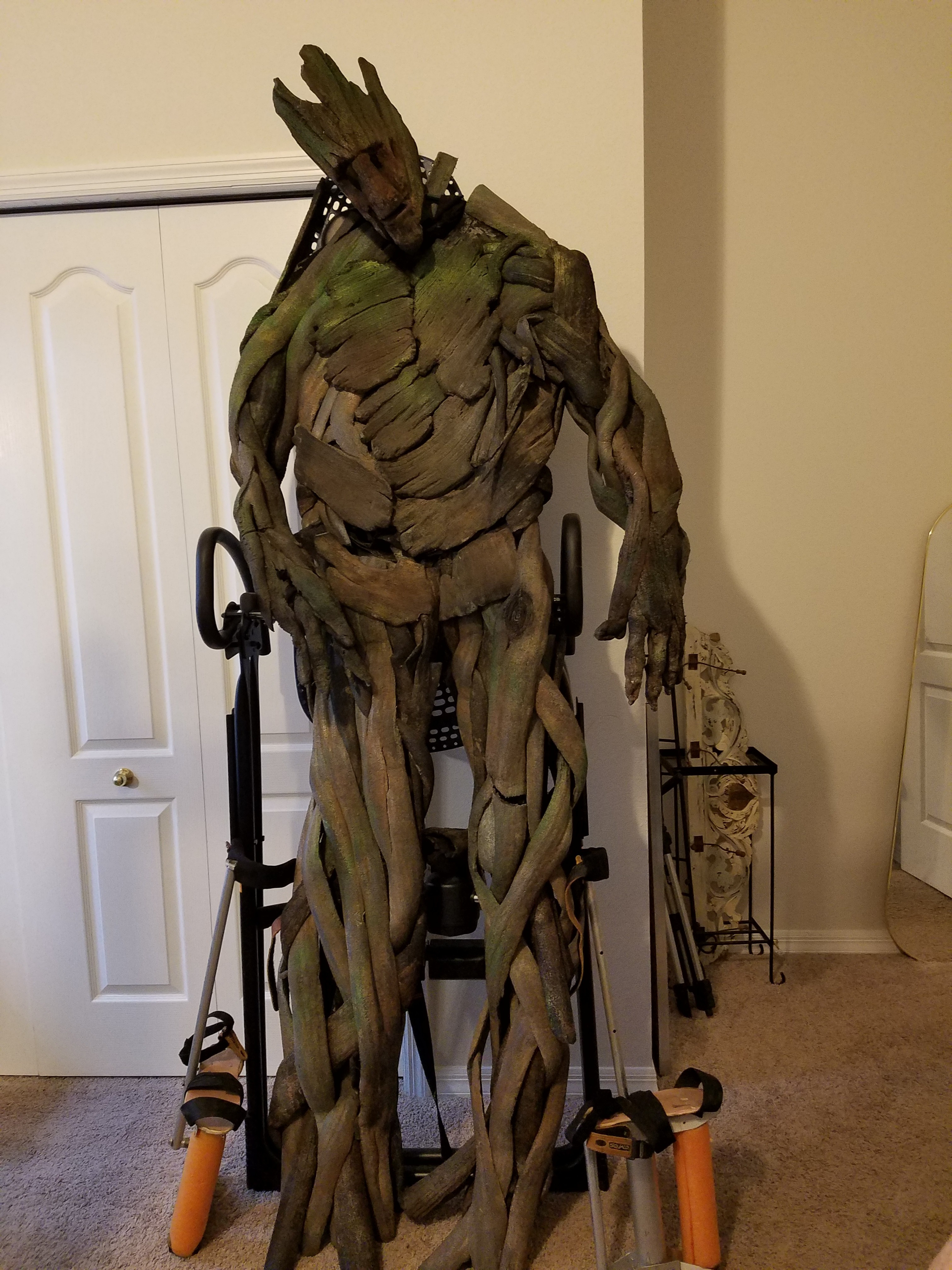 It's a Groot suit riot...
Taking that experience and doing it again, documenting the build this time, in a pint sized version for my son.
Like the first iteration, he will be built using a spandex full body suit as the base, neoprene sheet for any larger panels, and pipe insulation for the branches.  
I'm going to try to make the mask exceptionally flexible this time and see if I can get facial expressions to transfer through.  If that proves to be impossible, I do have some plans rolling around my brain for how to do servo amplification of facial features.  We'll see.