Made the required changes to the main plate, as well as a couple more tweaks here and there. And a base! And a right-angled support for the base! With cutouts for the motor driver I'm using.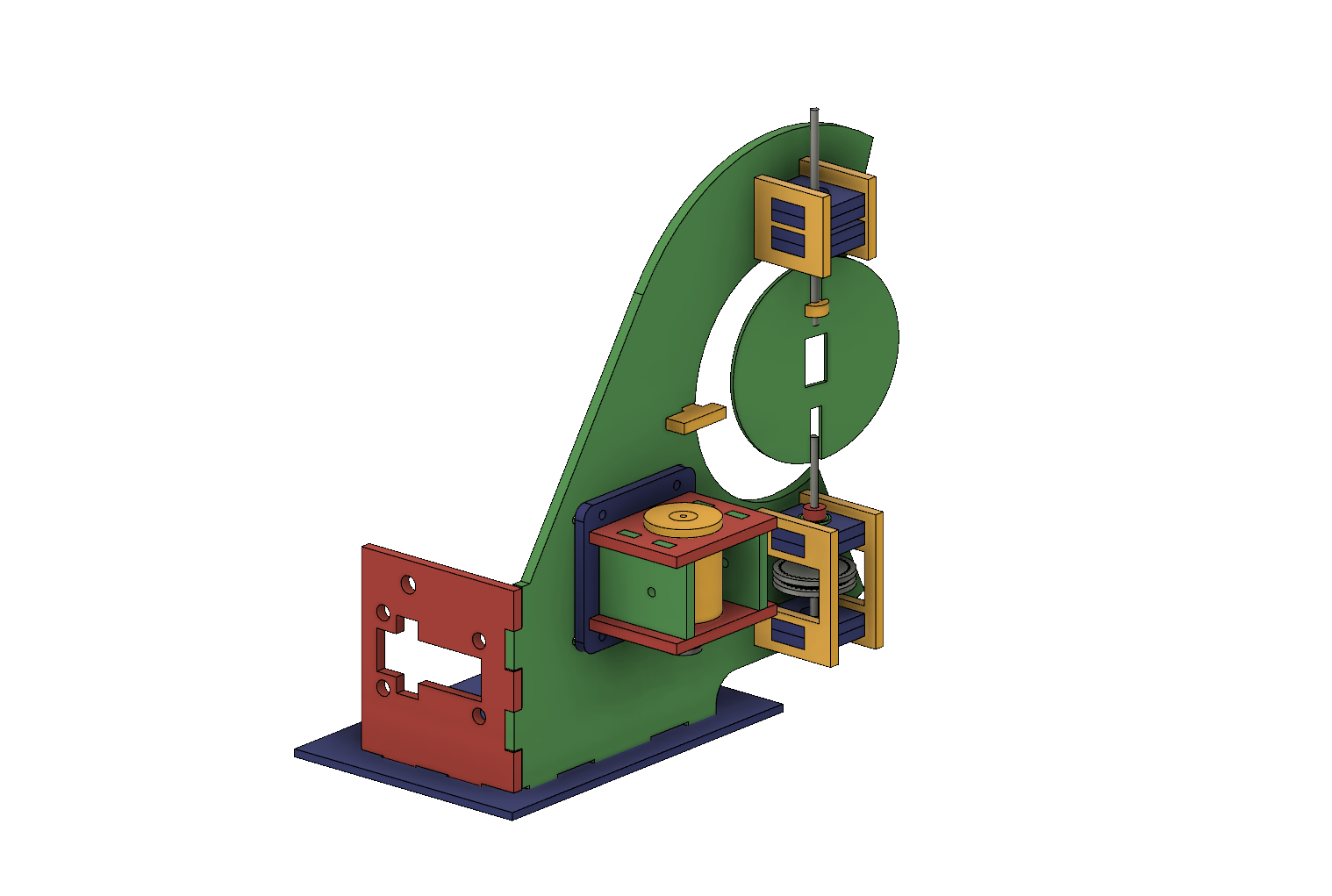 I've also dumped the mechanical components (in STEP and laser-cuttable DXF) into the repo. The repo that has been private for a while, because I'm trying to keep my Github fairly clean.
That'll be made public again in a few days, just want to add some documentation there first.