Sliced the interfering part of the shaft couplers off, and put it all back together.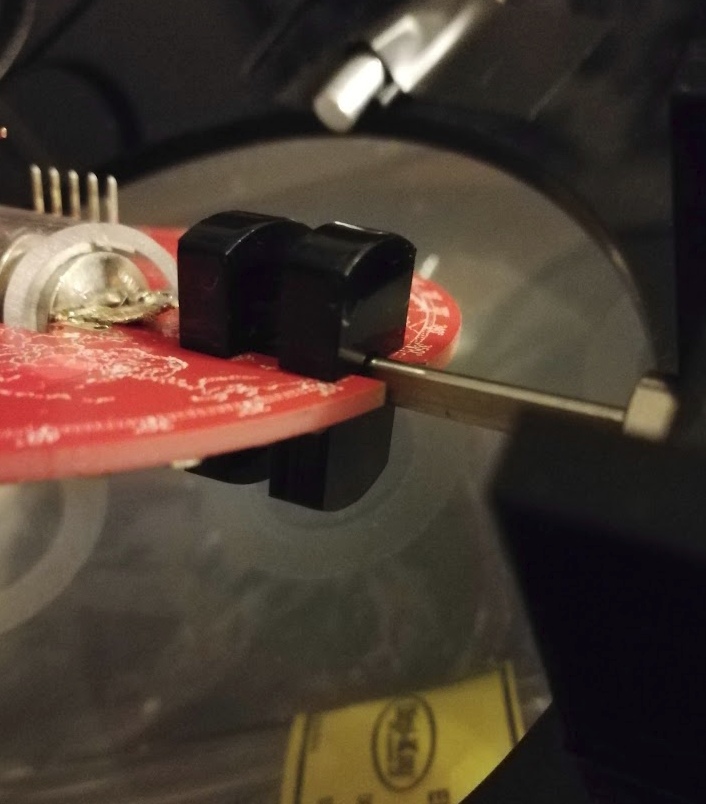 There really only is a tiny sliver of acrylic holding it all together, now. I'd like to take some of my aluminum shaft collars and put a slit down either side to hold the PCB instead, but that's a more complicated setup than the lasercut acrylic, for now.
Here's some more eye candy: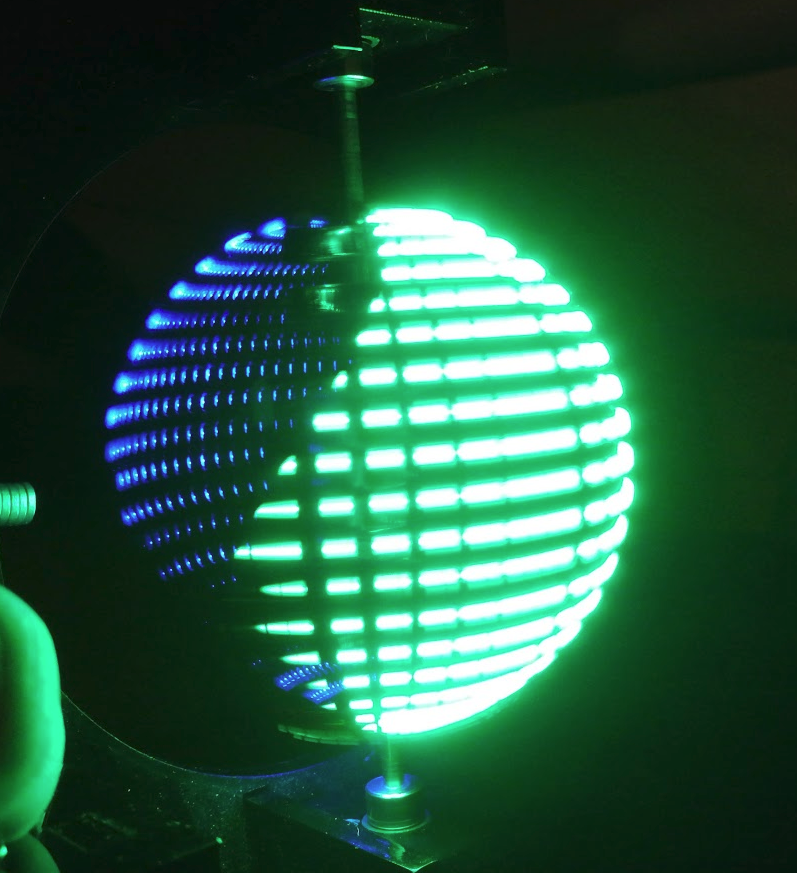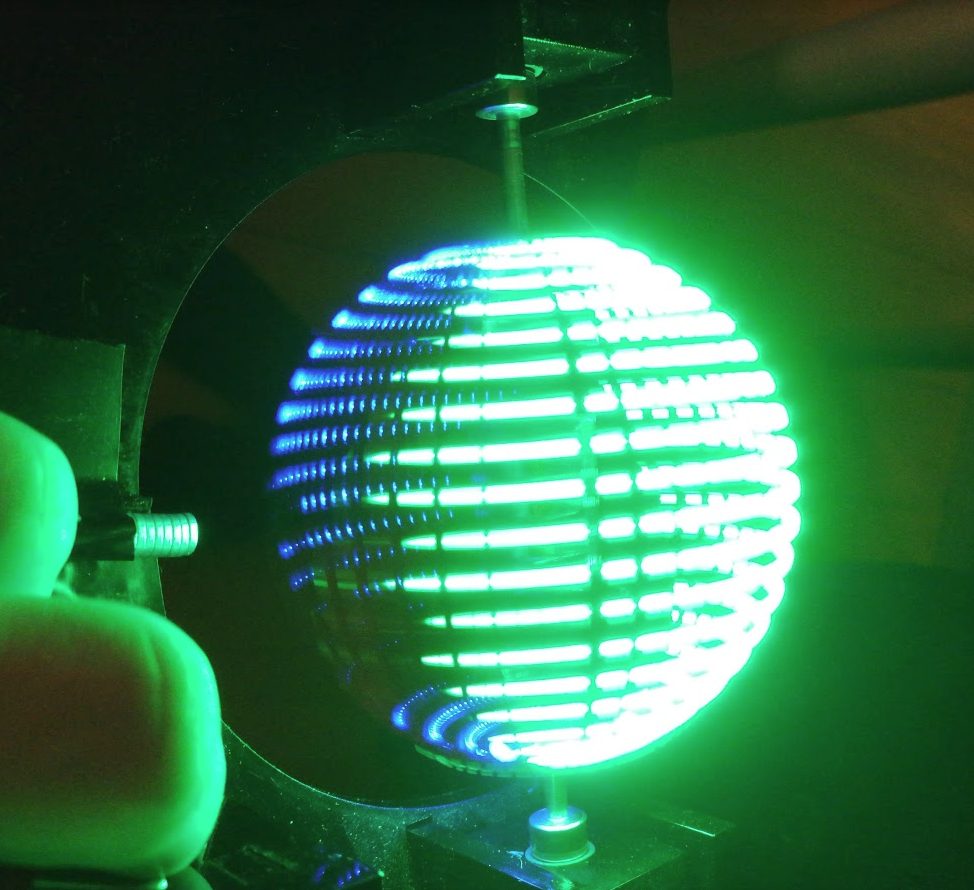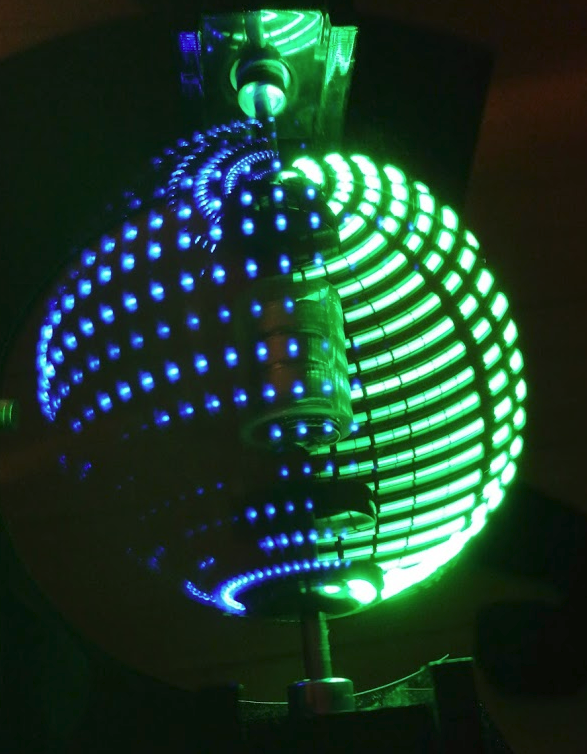 These are showing an issue that I expected to come up, namely that all of the LEDs are mounting on one side of the PCB, albeit mounted sideways. You can pretty clearly see the effect of the blue and green being on the left and right side of the PCB, respectively, and then being covered up as it spins around.
For now, a diffuser is probably in order.