The PCBs for version 6 arrived about a week ago, but I didn't have time to work on it, between the day job and being sick. This evening I finally tested it properly: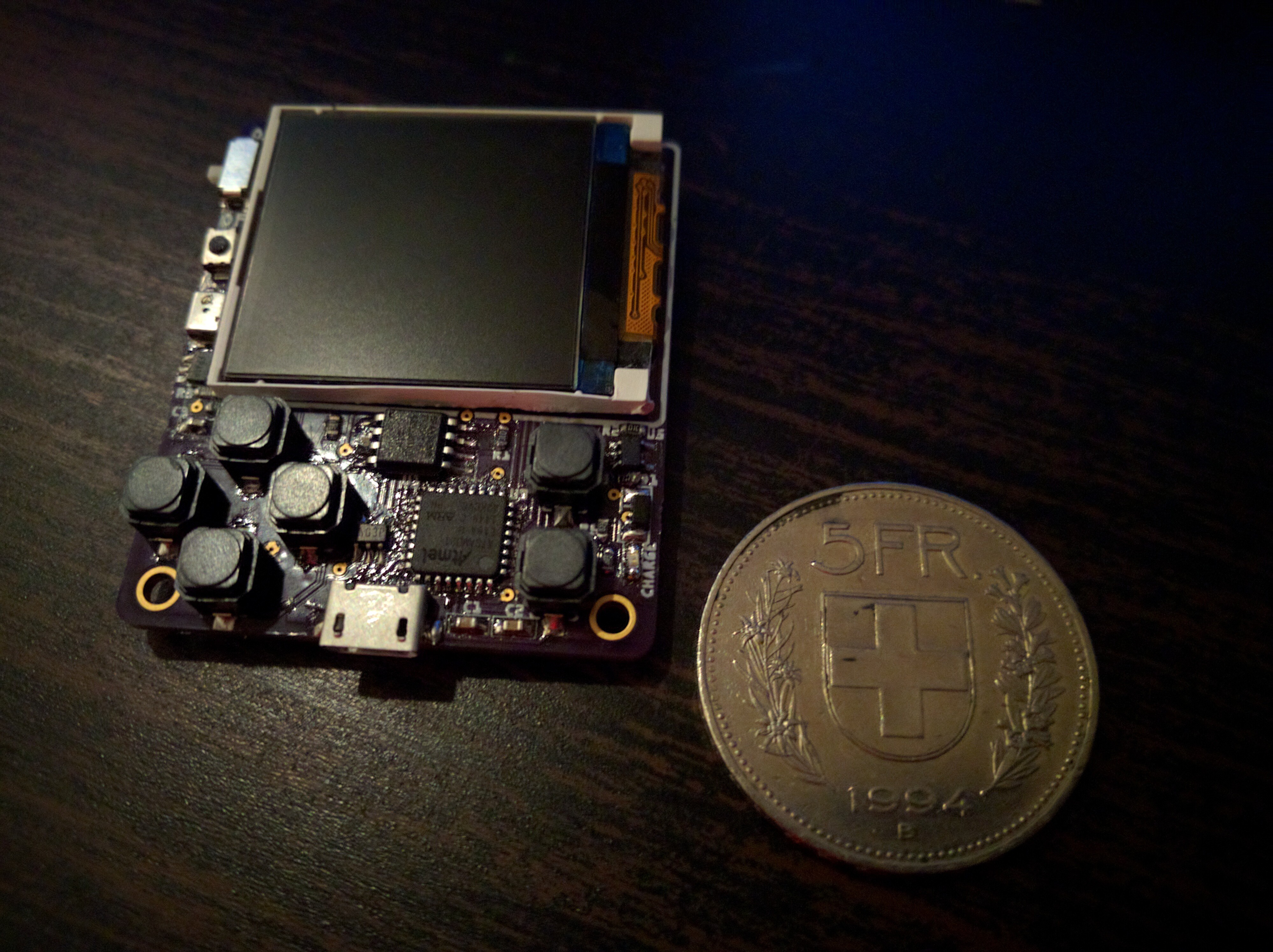 The good things:
moving the audio circuit was a good move, it's now completely out of reach of fingers, and I think it also seems a bit louder when the LOS is not obscured by hands,
using straight switch instead of angled one for reset also works well — I can have a hole in the case (if I have a case) for pressing it with a pin,
straight buttons are easier to solder,
adding a CS pin made the displays all work consistently,
moving the LDO away from the buttons also made it easier to solder.
There are still some rough edges, though, that I only found out after actually testing a physical prototype.
The bad things:
the CS pin uses a via, and touching that via with your fingers makes the display stop updating — I need to route that trace on front side entirely,
the charging LED still shines whenever USB is connected, even if the battery is disconnected  — it does go off when the battery is fully charged, though,
So I scrapped the version 7 which was basically just a cleanup of version 6 ready for ordering a larger number of them, and prepared version 8. I moved practically all parts around, including the microcontroller and the flash chip, but now:
the reset button is next to the direction buttons, not on the edge of the pcb,
all components, except for the audio circuit, are together in the middle of the board,
the signals for audio and for the display are routed on one side without any vias,
there are no parts under the fingers anymore,
the top fire button got moved to the edge to make room for the parts, so now the layout looks more like gameboy,
all the parts are better spaced and have shorter traces between them,
there are more mounting holes (some are under the display, but with flat heads that could still be useful),
I have broken out four unused pins on the back, for possible hacking,
I moved the battery connector to the other side of the board, so it now matches the layout of Nokia phone (dumb) batteries.
I know I said that about the previous version, but this is really to be the last one I'm making (at least with this microcontroller and display) — if everything works, that is. I'm going to order this one at Aisler again, to see how they improved (and to get a stencil).