Hey guys, we're back with a new update on The Beast. We were just at Maker Faire Rome last week, and we had the pleasure of being featured on one of Make's live facebook videos! Take a look at the video below, jump at the 8.00 mark for Resin & Beast!
https://www.facebook.com/makerfaire/videos/10154886222272687/
And here are some cool pics!
Le wild beast appears!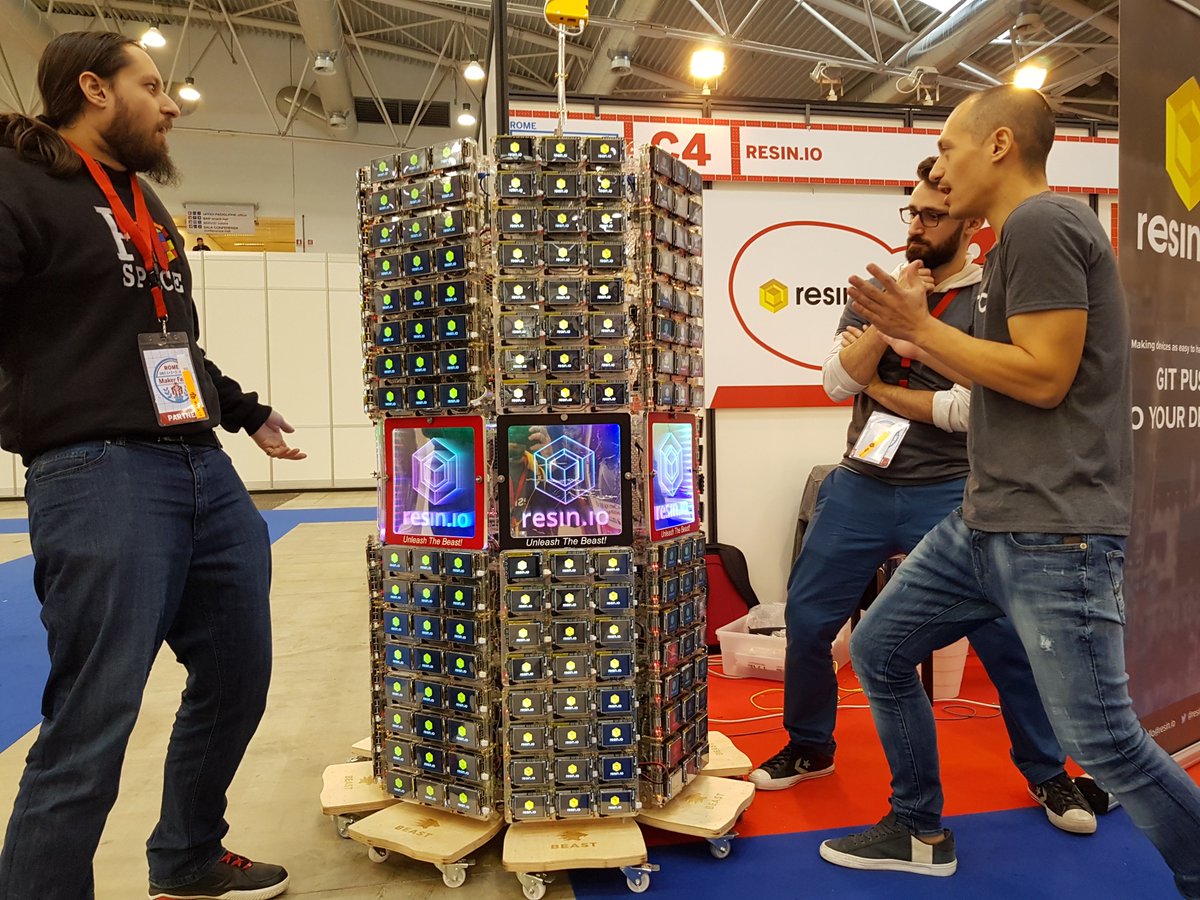 Blinky!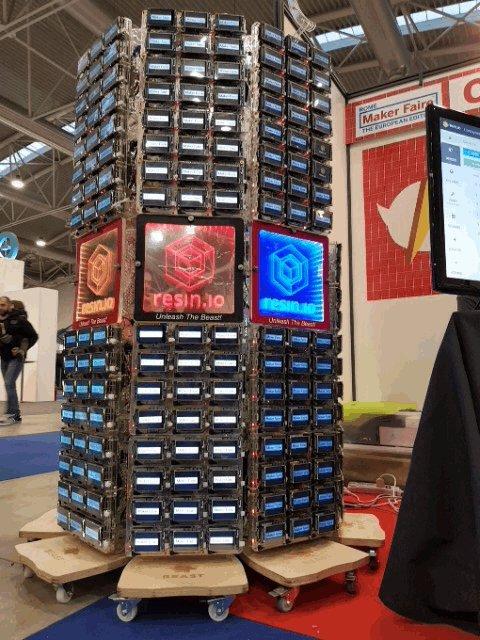 Take a look at Resin.io's tweet for our a colorful GIF of The Beast in action!