I realise that I never posted what the light looks in its unchanged form.
This is because after the first attempt at testing (earlier in the logs), the thing flew way the fuck across my apartment, and I lost all the batteries. Over time, they started showing up again. One of them was under my fridge, with no direct line of sight, so there was probably some ricochet going on!
Anyway, I tested it out again. Forgive the quality, I didn't have time to mess around with the camera settings, and it's not my bike.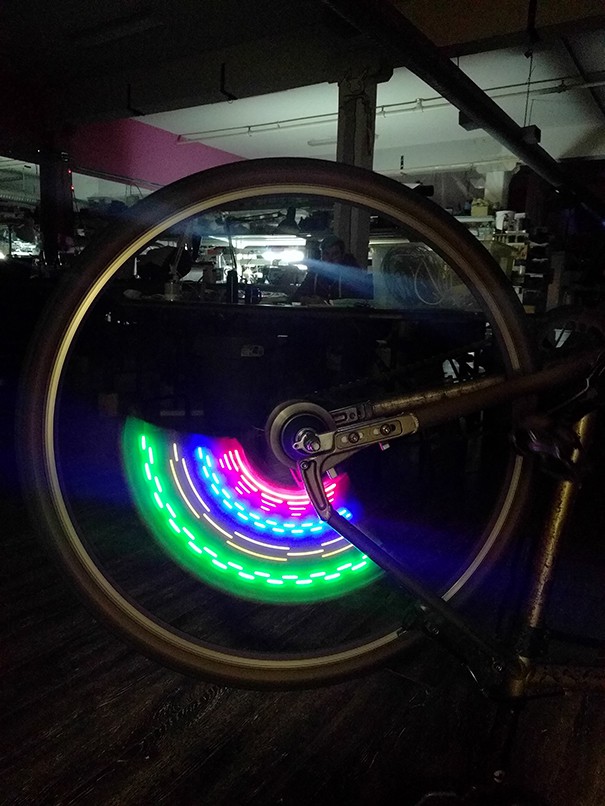 Anyway. PCB arrives soon, I hope to program my own sequences!