I built a handful of Rotovis-Mod1s today. The task ended up being a bit more tedious than I'd hoped, and I usually don't mind 'tedious'. I kept track of time per build and found that typical times ranged from 15 minutes (fast paste and place and zero rework) to well over an hour (replacing half a dozen LEDs, maybe resoldering the TI chip for good measure). Gah.
In the process I did try a few interesting techniques that @Radomir Dopieralski , @davedarko , @Jarrett , @christoph and I discussed last week: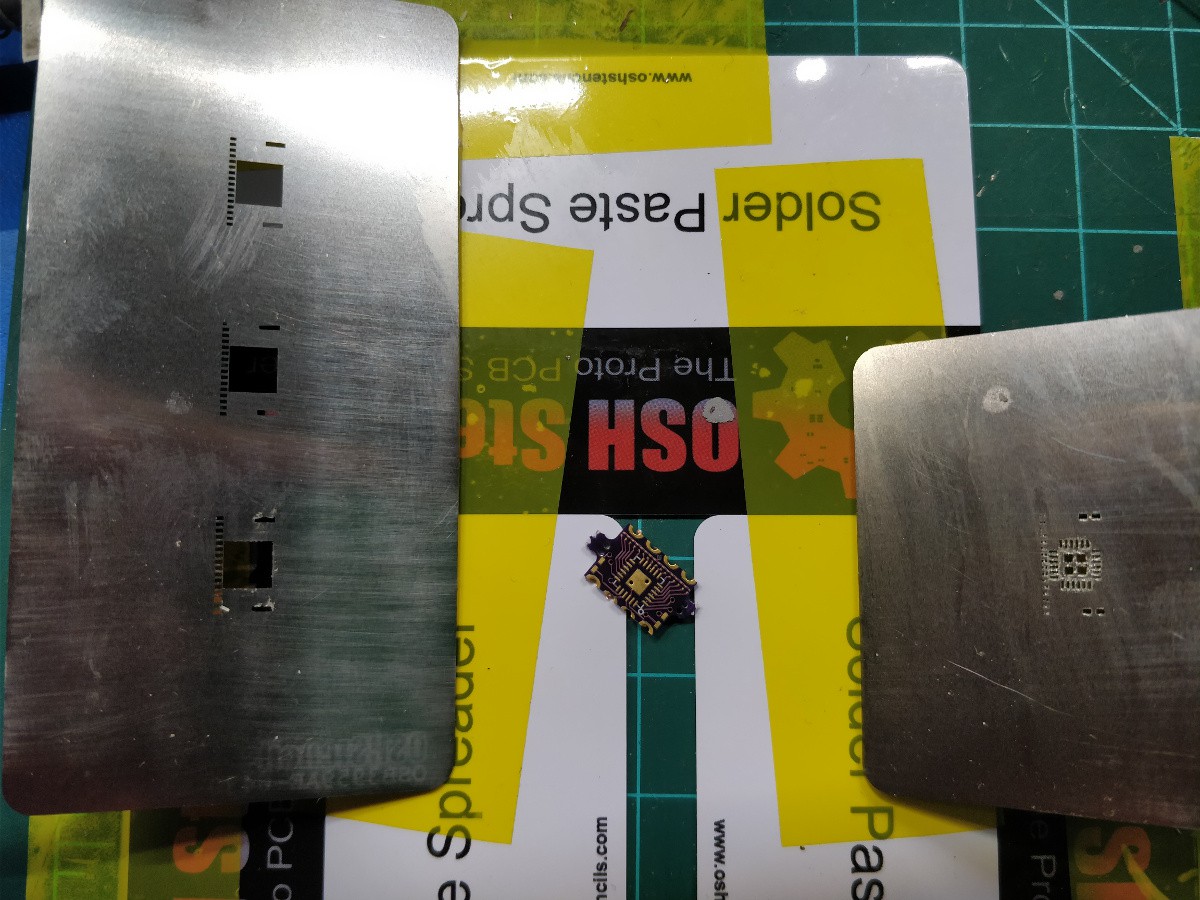 [above, a Rotovis-Mod1 board with a solder paste stenicl on the right and an alignment stencil on the left. They're both carefully taped down so one can be flipped onto the PCB after the other. I think the reason OSHstencils doesn't sell 1/32" alignment jigs is that their paste spreaders are the right thickness for that size PCB. And yes, the actual board gets its mousebites carefully sanded off before assembly...]

I wanted a better method for actually applying the 0201 LEDs to the PCB after paste. I sent a paste Gerber to OSHstencils that fit the outline of each component: extra clearance for the passives and IC, and three different sizes for the LEDs -- nominal (0.65mm x 0.35mm), +0.03mm per dimension, and +0.06mm per dimension. The largest one fit best: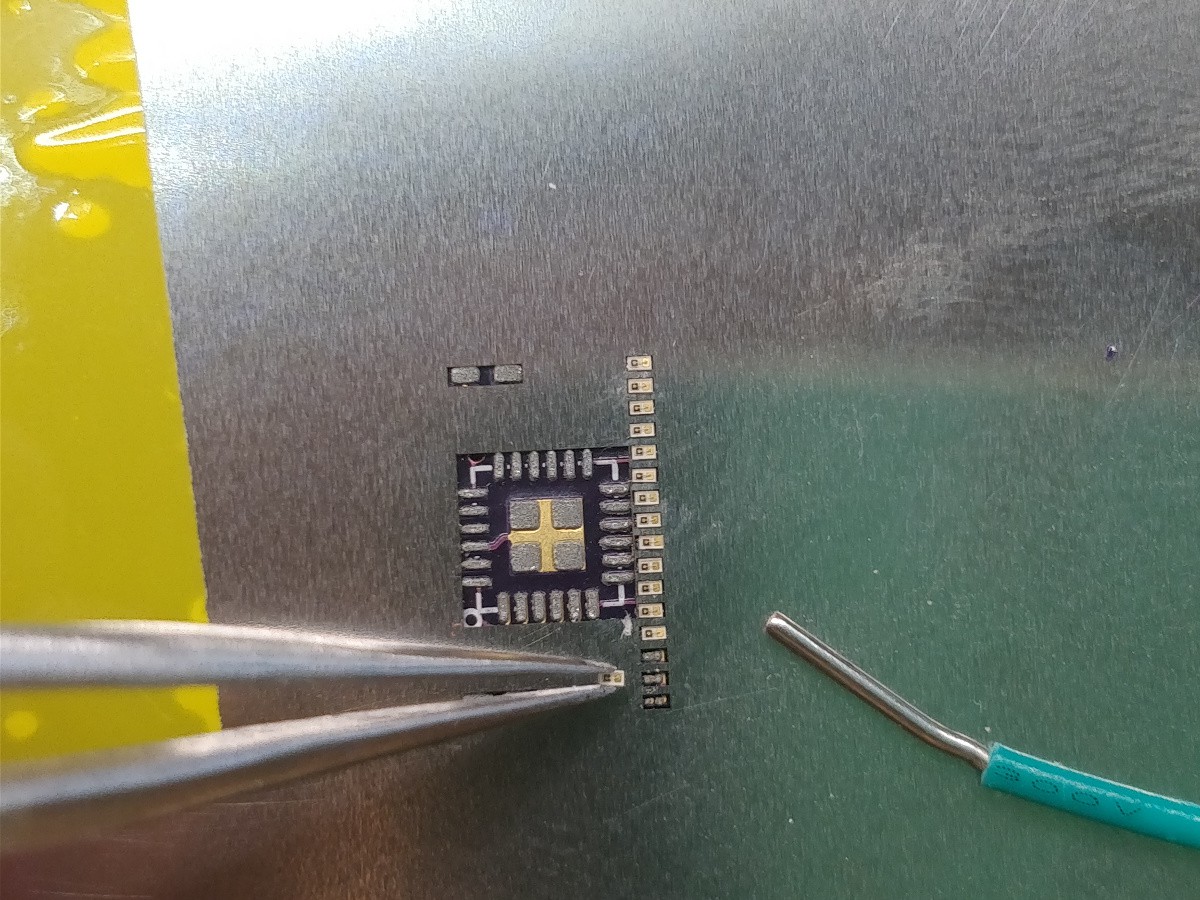 [above, inserting the 14th of 16 LEDs onto a pasted Rotovis-Mod1 board through the alignment stencil. Breadboard jumper for scale... ]

...but the stencil fit was still a little bit tight on a few LEDs:
[GAH NO NO NO NO NO NO THIS IS HORRIBLE]

The issue above -- LEDs sticking in the alignment stencil -- was actually pretty easy to fix; I just lifted the stencil a tiny bit and used tweezers to poke through any LEDs that held on. This worked well and helped me avoid rework on a few (but certainly not all) of the boards. Going 16 for 16 often resulted in a shout of joy, which is one reason I'm doing this on a weekend.

I don't take good care of my SAC305 solder paste; it sits in a syringe on my workbench until I need it, as opposed to being kept in a food-free refrigerator and tossed after 6 months. So I also started mixing a bit of gel flux in with the solder paste so it was a bit more sticky -- maybe 20% flux by volume. This made the QFN paste print look pretty rough, but helped the LEDs stick to the board and survive a trip through the toaster oven. Which, as I've said before, isn't special -- it's just a stock convection toaster oven that I run on preheat mode for ~4 minutes at 205 C.

Rework wasn't pleasant. Lots of hot air and cursing, but I managed to avoid scrapping any boards. Okay, I scrapped one board. And probably two dozen LEDs. Ah well, that's why I bought a ton.