I had a problem with an Chinese clone of an Omnibus F4 Pro Corner flight controller. I connected the smart port inverter to VDD=5V and found that the gyro noise was so high that I had to set moron_threshold = 0 to get the quad to arm. Any value larger that zero for moron_threshold would not allow the quad to arm consistently. It was not obvious what the problem was until I cut the smart port inverter out of the system and the gyro noise disappeared. Q.E.D. 
I was suspicious, however, and measured the voltage on the the UART6 TX/RX pins at 3.3V, even though the inverter was connected to 5V. I decided to reconfigure the smart port inverter to operated at VDD=3.3V. The solution was to replace the 2N7002 MOSFET with a MOSFET having a lower threshold voltage that allowed operation at 3.3V. I did not trust the 2N7002 to switch properly when using a 3.3V supply because it  has a large specified maximum threshold voltage of 3V, which is pretty close to VDD.
I decided to substitute a 2SK3018 MOSFET for the 2N7002. The 2SK3018 has a max VTH of 1.5V, which is better suited to the lower VDD value. Unfortunately, the 2SK3018 is an obsolete part, but still available from eBay sources. Alternatively, the DMN65D8L MOSFET has a threshold between 1.2V and 2.0V and is probably still active. There are probably other MOSFETs that will work at the lower VDD if the max. threshold is below 2.0V
I changed the VDD supply for the smartport inverter to 3.3V by configuring the Corner flight controller to provide 3.3V on the 3V/5V pin via the jumper adjacent to the j2 pads: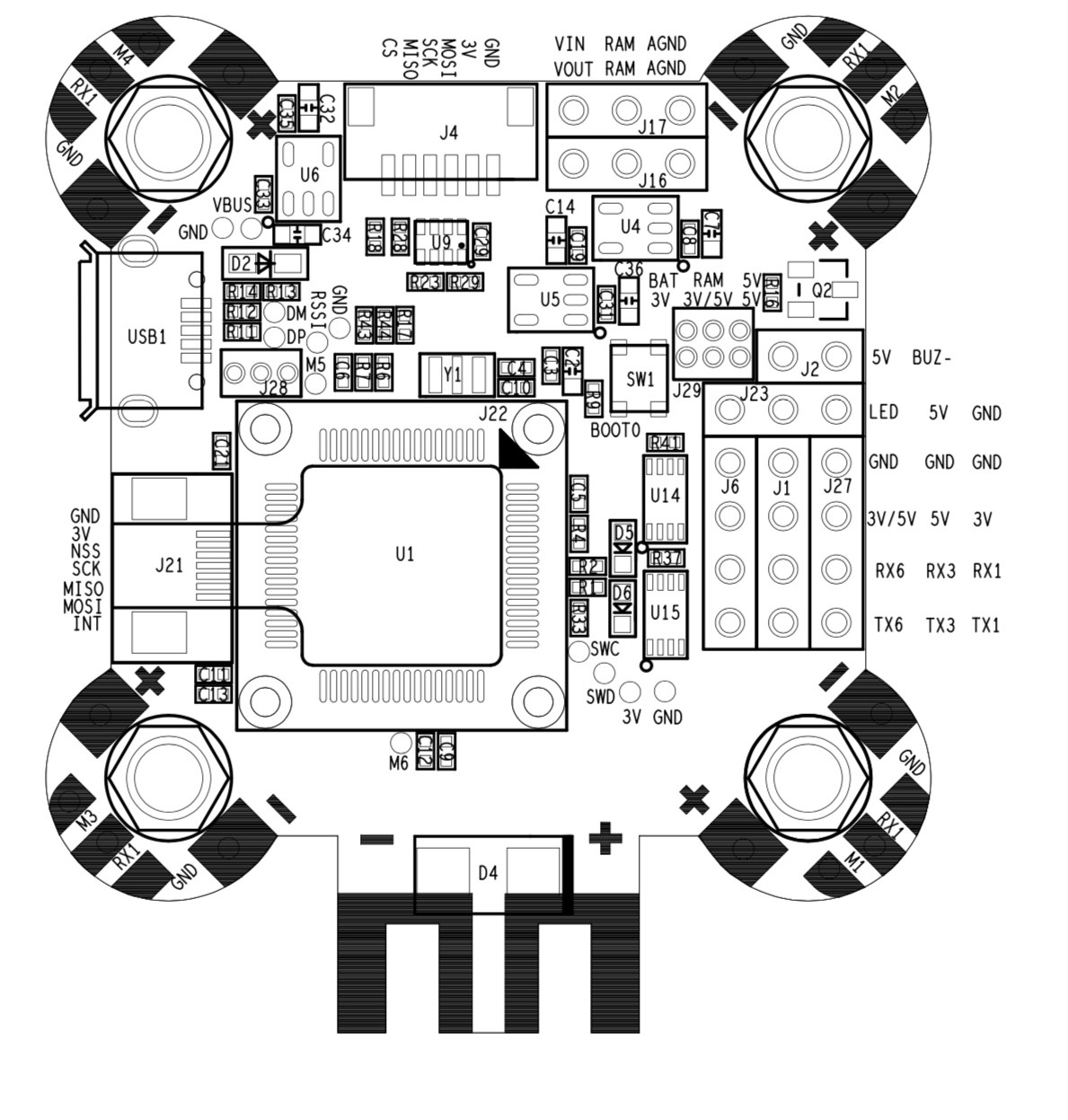 After I made the changes to VDD the telemetry worked again and the gyro noise disappeared, so now moron_threshold = 32, the default value, and the quad arms without any issues. 
Conclusion:
I suggest that going forward that  a lower threshold MOSFET like the 2SK3018  should be substituted for the 2N7002. This should allow operation at VDD=3.3V and VDD=5V. Be careful to match the VDD of the smart port inverter to the VDD used by the UART that it is connected to.