I still owe you some posts about the December hardware, but in the meantime here's what I made today: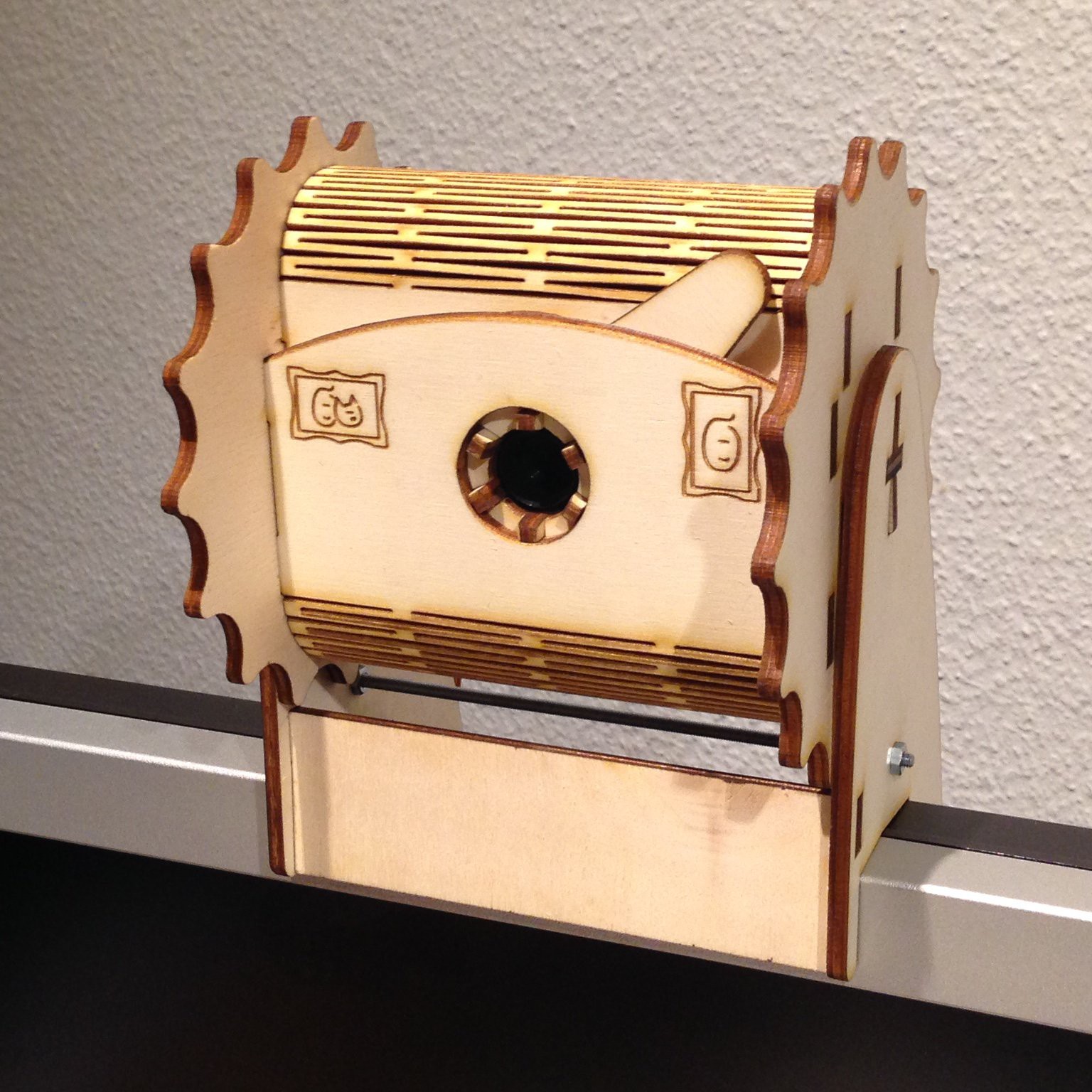 A camera housing with an adjustable vertical angle and a lever that rotates the camera by 90° to switch between portrait and landscape orientation. It contains a switch that detects the orientation and will tell it to the software via the Arduino. All held together by a single bolt, no glue.

The 4 mm (actually, 3.75 mm) poplar plywood turns out to be a bit too brittle for the stressed moving parts, one of them broke already – maybe I'll try redoing them in MDF. But for now it's working.

Onshape's sheet metal tools turn out useful for the bent plywood parts – you design them in 3D and it automatically lays them flat. Only the slit pattern for the bends was added by hand in Illustrator. (Here's the document if you want to take a peek.)